Chicago Bears prep to host Detroit Lions
2 min read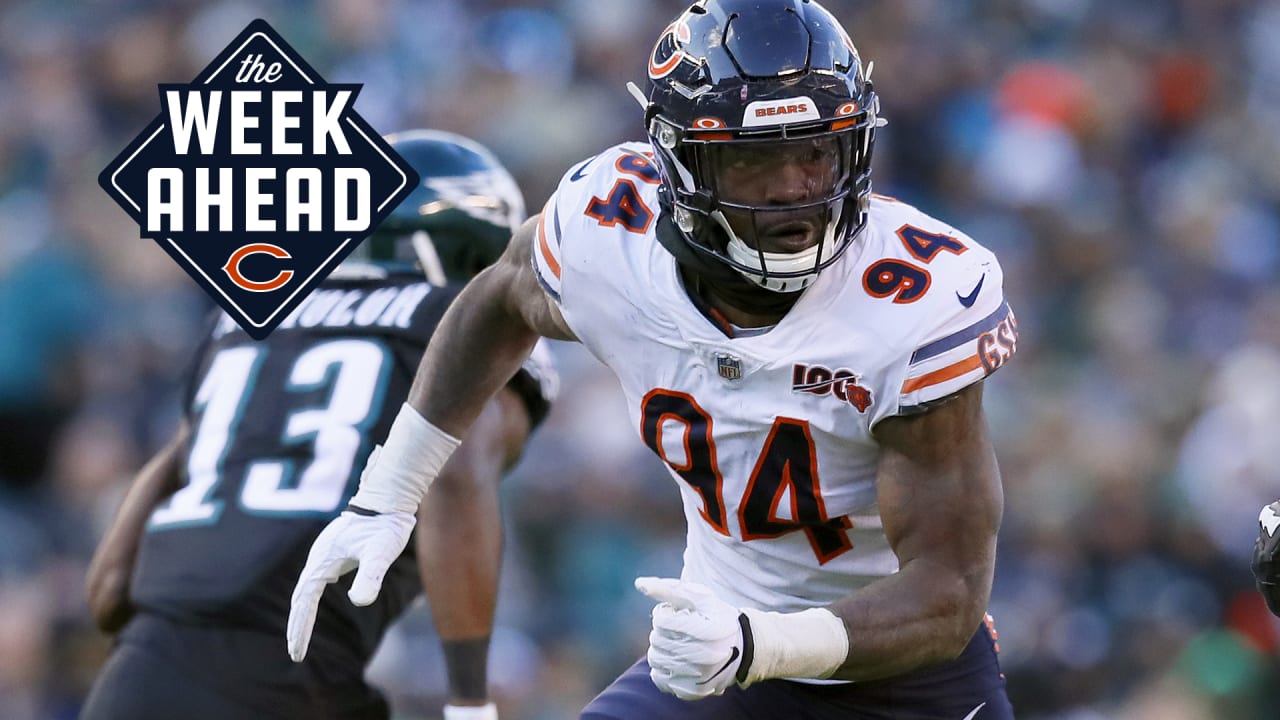 Something has to give
Sunday's game at Soldier Field will feature a matchup of a Bears passing game that ranks 30th in the NFL in total yards against a Lions pass defense that also ranks 30th.
Fun fact
A win Sunday would give the Bears 100 all-time victories against the Lions, the first time the Monsters of the Midway have reached triple digits in wins versus any opponent.
Familiar faces
The Lions roster features two former Bears in linebacker Christian Jones and receiver Marvin Hall. The Bears roster includes one former Lions player in tackle Cornelius Lucas.
Series history
The Bears lead the all-time series 99-74-5 and have won two straight. The Bears won the last meeting 23-16 on Nov. 22, 2018 at Ford Field. Facing the Lions on Thanksgiving Day in Detroit, Eddie Jackson intercepted a Stafford pass and returned it 41 yards for a touchdown midway through the fourth quarter to snap a 16-16 tie and give the Bears their third division win in a 12-day span. Starting in place of the injured Mitchell Trubisky, Chase Daniel threw for 230 yards and two touchdowns with a 106.8 passer rating.
Numbers game
The Bears enter Week 10 ranked 29th on offense in the NFL (27th rushing and 30th passing) and 8th on defense (8th against the run and 14th versus the pass). The Lions rank 5th on offense (21st rushing and 3rd passing) and 31st on defense (27th against the run and 30th versus the pass).
Talk show
Bears coach Matt Nagy will address the media Wednesday, Thursday and Friday. Trubisky will speak Wednesday, while offensive coordinator Mark Helfrich, defensive coordinator Chuck Pagano and special-teams coordinator Chris Tabor will conduct press conferences Thursday.
https://www.chicagobears.com/news/the-week-ahead-bears-prep-to-host-lions