Chicago Bears QB Mitchell Trubisky lauded by head…
3 min read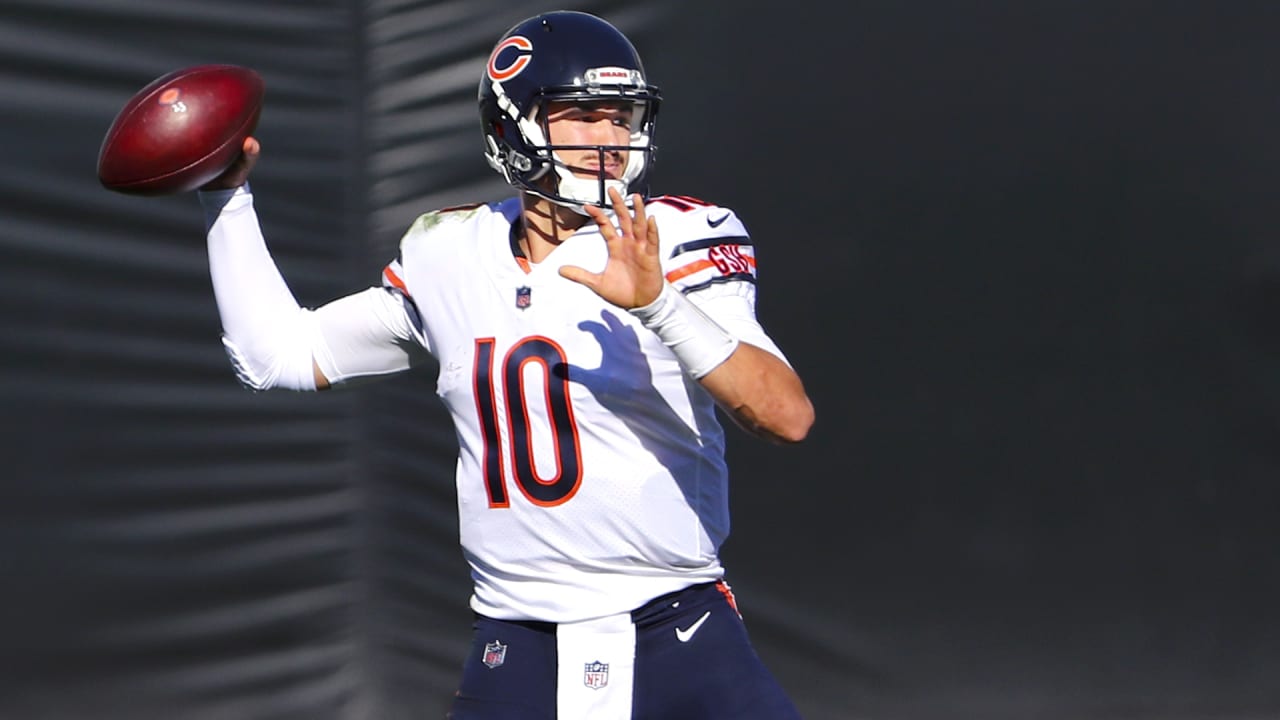 After being relegated to operating the scout team in practice following his demotion, Trubisky took pride in preparing the Bears defense to face its upcoming opponent. And when he was finally reinstalled as the starter eight weeks after his benching, Trubisky more than made the most of his second chance. In five games since his return, he's helped the offense average 33.0 points and 387.4 yards after it averaged 16.7 points and 272.1 yards in the previous seven contests. 
"He didn't complain when we went with Nick," Nagy said. "All he did was stay locked in and he was a great teammate on the sideline for Nick.
"I just think it's a really, really good story for him and he deserves a ton of credit. He's been raised the right way. He's been surrounded by great people, and when you have that, you appreciate that and you root for guys like that and he's done that. He didn't go the other way. He stayed positive. He stayed humble. He stayed aggressive. He's playing at a high level and we've just got to keep it going."
In starting the Bears' last five games, Trubisky has completed 68.0 percent of his passes for 1,243 yards with 10 touchdowns, four interceptions and a 99.3 passer rating. Last Sunday in Jacksonville, he overcame a bad interception in the end zone to lead the Bears to a 41-17 rout of the Jaguars, throwing for two touchdowns and running for a third.
The win catapulted the Bears into the seventh and final playoff spot in the NFC, enabling them to control their own destiny heading into Sunday's regular-season finale against the Packers at Soldier Field. The Bears will secure that postseason berth with a win or a Cardinals loss to the Rams in Los Angeles.
"I think everything I've experienced this season has just made me stronger and a better person and player," Trubisky said. "Just what I've had to deal with and everything we've had to overcome as a team, to just see where we're at now, I think it gives you confidence going into it.
"You now realize that all the distractions and everything you have to deal with throughout the season and playing the season through a pandemic, it does make you mentally stronger as a person and you're able to deal with a lot more, and now we have a great opportunity in front of us. So it's our job to stay locked in and just look at what we've done the last couple weeks and what we've been doing in practice and go back to work and keep getting better."
Trubisky has benefitted from working with John DeFilippo, who's in his first season as Bears quarterbacks coach.
"It's been great," Trubisky said. "Our relationship has continued to grow throughout the season, and he's really helped me on the sideline a lot, just getting feedback from him, what he's seeing on the sideline and then going over the tablets together and then monitoring where my mindset is at throughout the game."
DeFilippo settled Trubisky down last week after the quarterback was visibly upset when he came to the sideline after throwing an ill-advised pass that was intercepted.
"I was pretty frustrated, not with that one play but with some of the plays that were going on throughout the drive," Trubisky said. "And he was just able to talk to me, calm me down, and we were able to have a conversation at halftime that really helped us coming into the third quarter. 
"So just having those open conversations, him being honest with me and me being honest with him, and then both of our desires to continue to want to get better … I want to be coached hard, and he appreciates the fact I'm coachable. That open relationship and us helping each other and being honest has been positive."
https://www.chicagobears.com/news/nagy-lauds-trubisky-for-perseverance-mentality