Chicago Bears QB Mitchell Trubisky well-equipped…
3 min read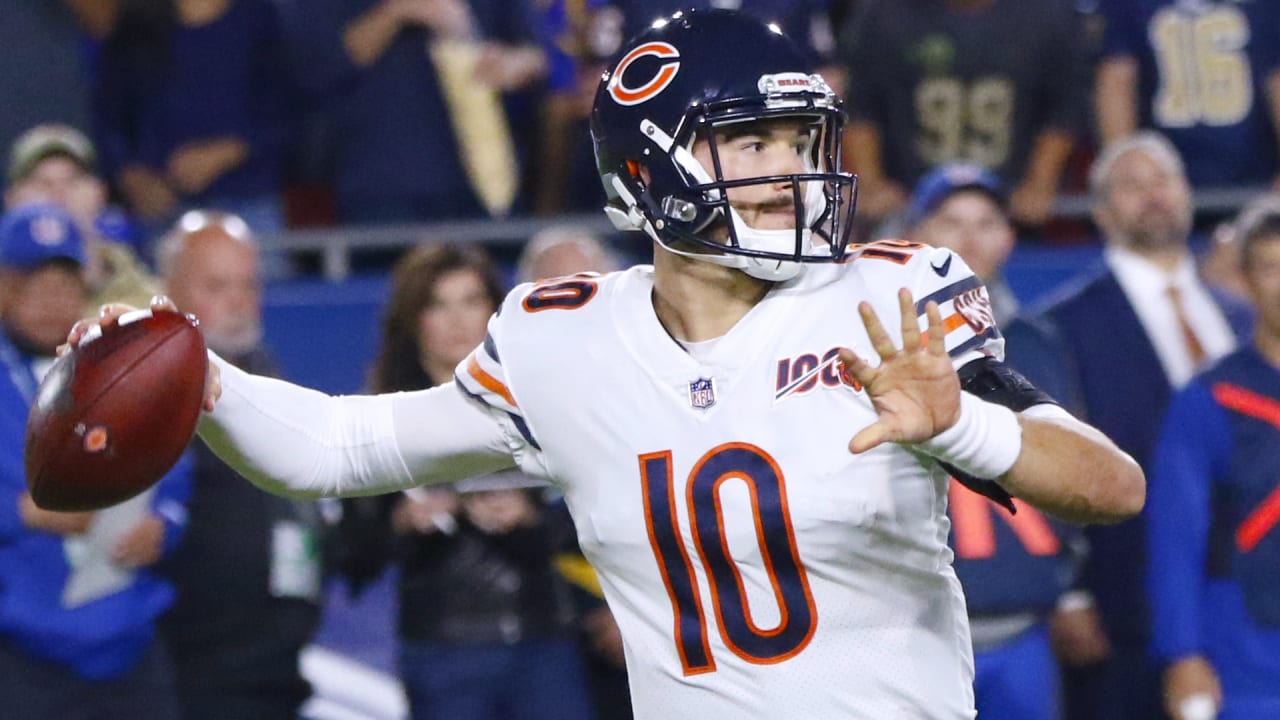 "I watched a lot of ball over this past year and over the summer and you see the mistakes. You see really good plays. You see some really bad plays. And you see just some dumb things that just shouldn't happen."
As Trubisky prepares to compete for the Bears' starting quarterback job with Nick Foles in training camp, the fourth-year pro believes that his increased knowledge of defenses will enable him to play faster, recognize where he needs to go with the football earlier and make great decisions. It also should help him develop cohesiveness with teammates and coaches.
"I think it's just being more detailed, how you're studying film, how you're labeling coverages as an offense and really as a whole staff," Trubisky said. "How we're talking through plays, getting guys on the same page and we're all thinking like one mind. When we're seeing something as an offense, we're all reacting the same way and we're identifying it the same way and communicating it the same way as well, so we're able to play faster."
After all offseason practices were cancelled due to the coronavirus, Trubisky will finally get the chance to show how well he's able to translate what he's learned in the film room onto the field this summer in training camp.
The 2017 first-round pick knows that many outside Halas Hall have already counted him out and expect him to fail—but that only provides extra incentive.
"For me, it's very motivating," Trubisky said. "You're always going to have people writing you off. It's got to light a fire under you, which it has for me and I'm just trying to prove everybody wrong and prove my teammates right.
"There is so much hard work that goes into it. And for people who write you off, I mean, that definitely motivates you in a way that you just want to go out there and play as best you possibly can. So I'm definitely fired up."
The competition between Trubisky and Foles initially was expected to be staged primarily in preseason games. But with the entire preseason cancelled due to COVID-19, the battle will be conducted entirely in training camp.
"It doesn't really affect my mindset at all," Trubisky said. "I think every day I show up I have to prove myself that I'm the No. 1 guy for this team and that's just showing up every day and being prepared and going out and being the best quarterback I can be for this team. So that's my mindset. Whether it's shortened or not, I just hope we can get this season going.
"Obviously, there's no preseason games, so you've just got to take advantage of practice every single day and show the guys that I'm the leader that this team needs and just roll with it going forward. I'm excited and just have got to take advantage each day."
Trubisky is certain that he can count on Nagy and Bears assistant coaches to be honest and transparent with him throughout training camp, as they have been in the past.
"It might not be exactly what you want to hear, but I mean that's how you get through this thing and I think that's what creates good quarterback competition," Trubisky said. "Hopefully this competition just makes our whole quarterback room and our whole offense even better, which I think it will.
"So you just want honesty the whole entire time and make sure it's fair and everybody is getting an equal shot, and just the type of coaches and people we have in our building, I believe it will be. So that's not really a big concern."
https://www.chicagobears.com/news/trubisky-well-equipped-to-battle-for-starting-job