Chicago Bears RB David Montgomery leaves training…
3 min read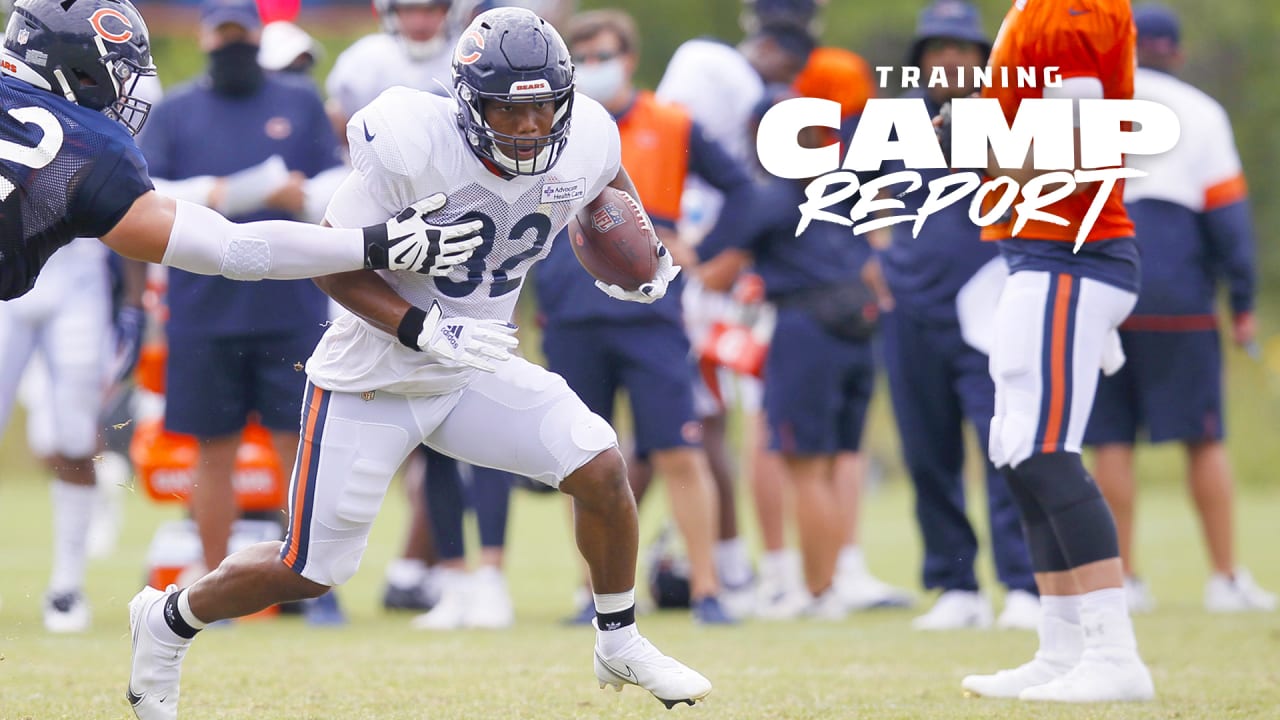 Bears running back David Montgomery exited Wednesday's practice after sustaining a groin injury when he slipped while taking a handoff.
"We don't know the severity," coach Matt Nagy told reporters during a video call. "He ended up doing it in an individual drill. It just slipped out from him on that. So that's where he's at. We don't know anything else from that."
Selected by the Bears in the third round of last year's draft out of Iowa State, Montgomery rushed for 889 yards and six touchdowns on 242 carries and caught 25 passes for 185 yards and one TD as a rookie in 2019.
Nagy is hopeful that Montgomery's injury isn't serious, but the coach will have to wait until the second-year pro is further evaluated.
"As far as where he's at, I always want to try to stay optimistic," Nagy said. "[But] I cannot tell you one way or the other. I have no idea until we see where he's at. We're just not there yet.
"I'm hoping that he's OK. He's a big part of this offense. He's worked really hard, and from last year to this year, rookie year to now, he's been doing everything the right way. He's such a good kid; you just want the best for him."
Other running backs on the Bears roster include Tarik Cohen, Ryan Nall and undrafted rookie Artavis Pierce. In addition, receiver/All-Pro return specialist Cordarrelle Patterson has been practicing with the running backs since the start of training camp.
Montgomery has looked sleeker and quicker on the practice field the last two weeks after reducing his weight by five or six pounds to 218 pounds.
He changed his diet during the offseason, eliminating red meat, fats like doughnuts and foods that cause inflammation and replacing them with lean sources of protein such as fish, chicken and quinoa.
"I definitely think that was a big emphasis for me this offseason," Montgomery said last week, "just being sure that I focus on my body maintenance, being sure I put the right things in my body and being able to cut some weight and being able to move a little because last year, I wasn't moving the way I knew I could.
"I was a lot slower than I know I was capable of moving at, and it affected the game. I kind of let myself get in the way of myself as far as what I ate last year. I didn't really care. I was a rookie. I was just eating whatever, but now it's definitely a main focal point in my everyday life. It's just being sure I put the right things in my body so it can carry over to the field."
https://www.chicagobears.com/news/montgomery-leaves-practice-with-groin-injury