Christian Kirk Injury Could Be Another Blow To…
2 min read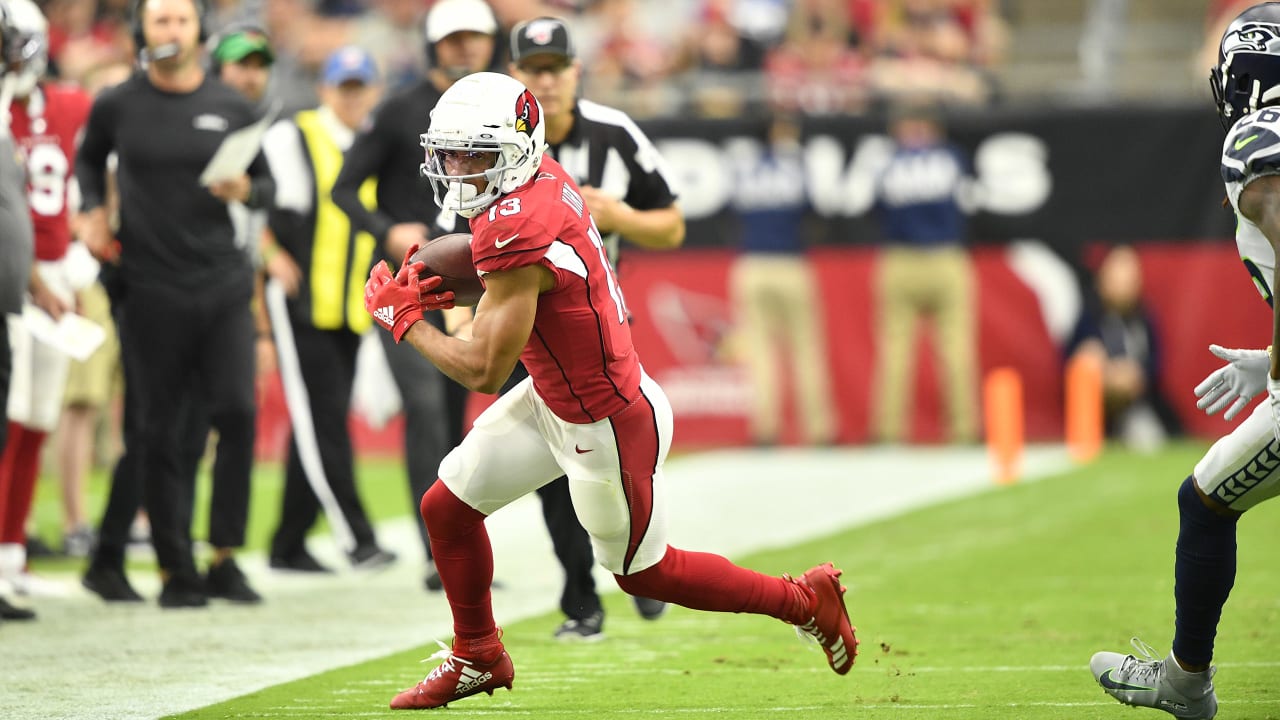 Kliff Kingsbury said he knows some things about the ankle injury wide receiver Christian Kirk suffered in the waning seconds of the loss to the Seahawks, but not enough "concrete" that he could say until Wednesday – the next time Kingsbury addresses the media.
But the Cardinals coach didn't exactly exude optimism when talking about one of his top receivers.
"He's a dynamic player who has had a great start to the season, so you hate it for him," Kingsbury said Monday, less than 24 hours after the awkward tackle of Seahawks cornerback – and former Kirk teammate – Jamar Taylor bent Kirk's right ankle on a nasty looking play.
"We'll continue to find answers and do whatever we need to do."
The Cardinals likely will have to juggle some decisions at the position should Kirk miss time. Just two weeks ago, they had seven wide receivers on the roster and active against the Panthers. Then the team released Michael Crabtree, and starter Damiere Byrd missed the Seahawks game because of a hamstring injury. Byrd did not practice at all last week.
If Byrd were to miss a second game, and assuming Kirk missed a game, the Cardinals would be down to four healthy wideouts. They have an open spot on the 53-man roster after releasing safety D.J. Swearinger Monday, and Kingsbury did not rule out the team signing a receiver. The Cardinals also brought back undrafted rookie A.J. Richardson, who spent the offseason and preseason with the team, to the practice squad.
Larry Fitzgerald and Trent Sherfield started with Kirk Sunday. Rookie KeeSean Johnson will be in the mix, while rookie second-round pick Andy Isabella – who has yet to make a reception but had a season-high eight offensive snaps against Seattle – is the remaining player with extensive practice work in the slot.
https://www.azcardinals.com/news/christian-kirk-injury-could-be-another-blow-to-cardinals-offense