Contract Or Not, Patrick Peterson Preparing For…
3 min read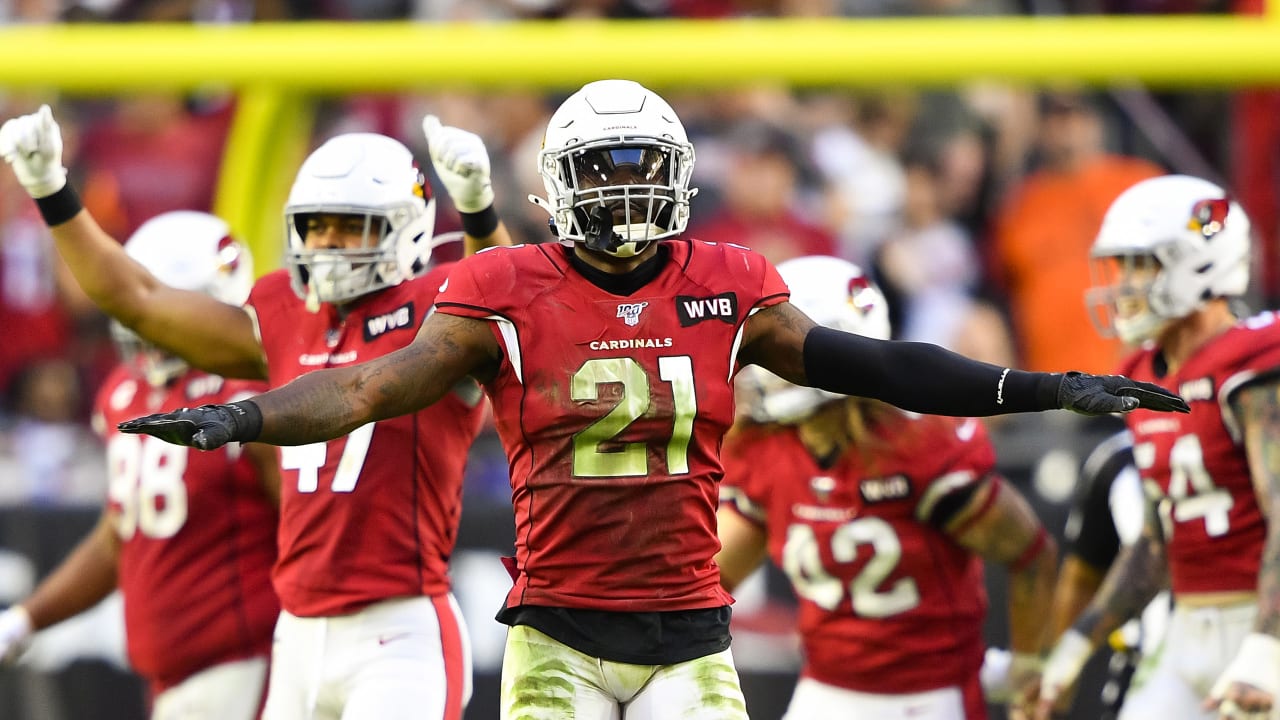 After a 2019 season ruined by his six-game suspension for violating the NFL's policy on performance-enhancing drugs, Peterson is clearly in a better place than he has been for the last two seasons.
He had lost the comfort level he had built under the defenses of Todd Bowles and James Bettcher. He never liked the zone-heavy role under Al Holcomb when Steve Wilks was hired, and the suspension undercut any real chance for his transition to Vance Joseph – Peterson noted he went about 10 weeks without any NFL competition from Week 2 of the preseason until his return.
Peterson played poorly when he first came back, but looked like the Peterson of old over the last month.
"I didn't lose anything," Peterson said. "I didn't make (the) All-Decade (team) for no reason. They don't just hand those out. My athletic ability, my skillset is still there. My burning passion and fire is still there.
"For me to jump back in the thick of things, maybe Superman can do that, but I'm not Clark Kent. I might have some Superman moments or some Superman ways, it just wasn't happening for me. Once I got back in the groove, I felt unbelievable."
Whatever he is looking to prove, Peterson said it's not to the public. The always-confident Peterson said there are few receivers willing to take him on outside, when Peterson can use his hands to jam them. The list, according to Peterson, is the now-retired Calvin Johnson, Julio Jones, A.J. Green and Odell Beckham.
Beyond that, it's rub routes and body screens and traffic Peterson must traverse, which he said was an indication of the respect other players and offensive coordinators have for his game.
"Ask guys all around this league," Peterson said. "When it comes to (No.) 21 of the Arizona Cardinals, they have to alter their game plan."
When he gets a chance to show it on the field again is up in the air, given COVID-19. Peterson said if he were given a say, he'd cancel for good the offseason – like the players dealt with during the 2011 lockout – and instead try to bring them back a little earlier for an extended training camp.
There have been reports NFL teams might still try to have their minicamp of the offseason. Peterson said he expected to get more information from the league and the NFL Players Association on Friday.
When they do return, though, Peterson plans to make a splash – whether it is contract-related or not. Peterson said he cried when he was told he had made the All-Decade team, because he had always envisioned himself being thought of among the greats in the game. He wants to continue building on that resumé.
"I've got a chip on my shoulder that's bigger than it's ever been," Peterson said. "I can feel something special."
https://www.azcardinals.com/news/patrick-peterson-contract-extension-preparing-for-incredible-year