Cook, Kendricks Lead Way for Vikings in Broncos…
2 min read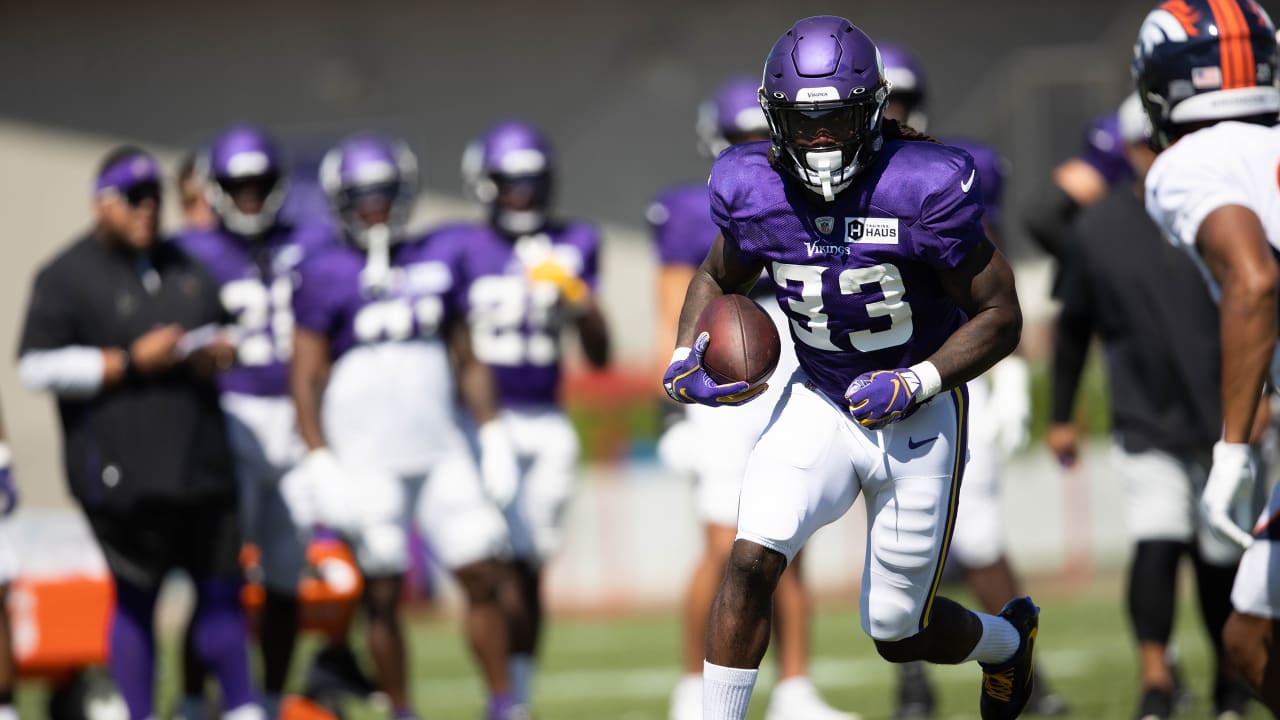 3. Browning leads successful 2-minute drill; Defense makes stand
Jake Browning put together a second strong day in a row, as he also impressed coaches and teammates alike in camp.
The Vikings backup quarterback led a successful 2-minute drill at the end of practice, showing great leadership and poise to orchestrate the drive.
Browning and the offense trailed 30-24 with 90 seconds left and had the ball on their own 25-yard line in the game situation.
He hit Ihmir Smith-Marsette for nine yards to open the drive before the Broncos jumped offsides. Dan Chisena then moved the chains again with a 23-yard catch down the sideline where Browning showed great touch on his pass.
Smith-Marsette then gained 9 yards again before a 10-yard catch from Brandon Dillon in traffic brought the ball to the 19-yard line.
The Vikings stalled a bit and eventually faced fourth-and-11 at the Denver 20 when Browning delivered in the clutch.
He stood tall in the pocket and fired a strike to Smith-Marsette for a 20-yard score that sent the Vikings offense into a frenzy. The ensuing extra point (if successful), would have given the Vikings a 31-30 lead with under 30 seconds left.
The Vikings defense also held against Denver's first-team offense in the identical situation. Kris Boyd, while running with the first group at right corner, provided coverage on two incompletions, and the Broncos never crossed midfield.
https://www.vikings.com/news/dalvin-cook-eric-kendricks-broncos-joint-practice