Corey Peters Gets His Wish To Run It Back With…
2 min read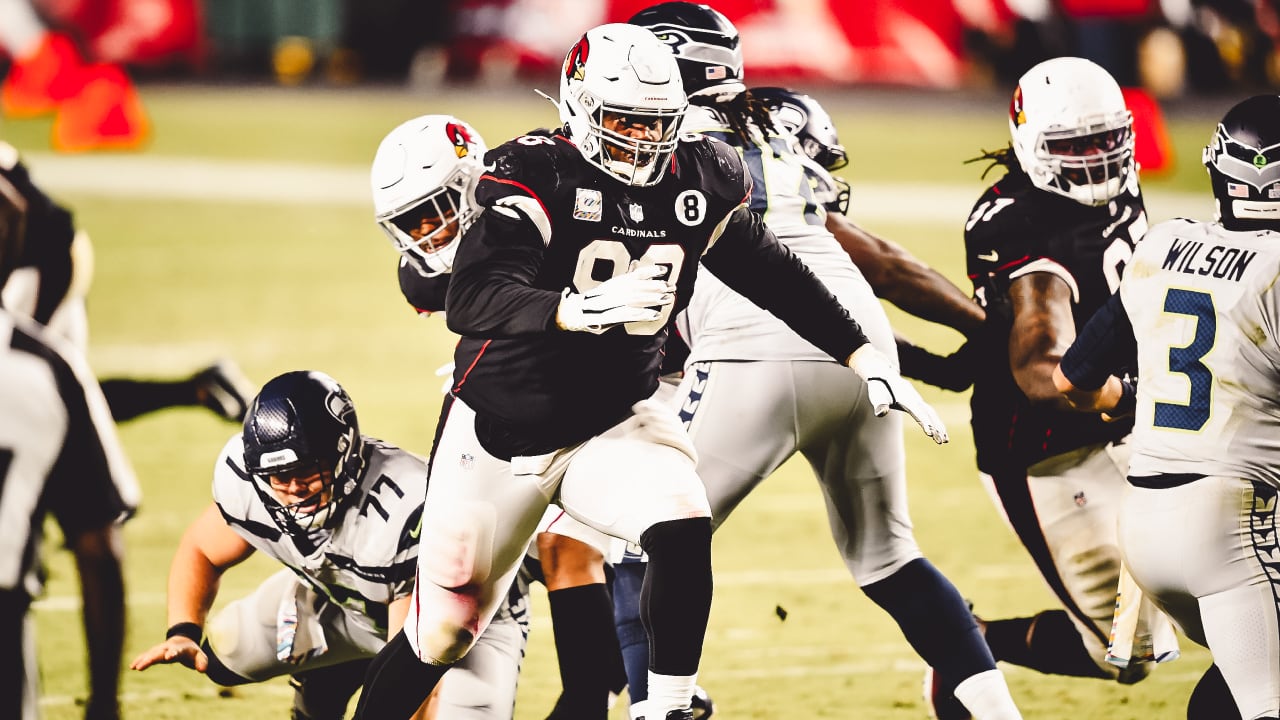 A week ago, Corey Peters was home watching the Olympics, in awe of the way horses could clear their jumps in the equestrian events and also how the riders could stay on the horses when they did.
"I was trying to figure out if there was any sport I could potentially get good enough to be in the Olympics," the defensive lineman said. "Maybe shooting … definitely something not athletic."
The Olympic dream is on hold for now, with Peters back with the Cardinals to play a 12th NFL season after re-signing with the team Tuesday – something he acknowledged he didn't really expect after tearing his patellar tendon in the ninth game last season, the final year of his contract.
But "this was obviously what I was hoping for," Peters added. "It's a wonderful surprise to me."
The veteran said about five or six teams had called with some level of interest, although he said you could never be sure at what level. When the Cards called, they asked him to visit and work out, and had a plan to get him back into the mix. That's all he needed to know.
He said he is 100 percent recovered from the injury and able to do everything he needs, although he is not yet in football shape. He said he hopes to be back on the practice field by the end of the week.
"First and foremost we'll see how he's feeling and ease him into it," coach Kliff Kingsbury said. "He knows our playbook, we know what he's about as a player and a person, and we'll just see where he fits in."
The comeback from the serious injury was, unfortunately, not new for Peters. He tore his Achilles once when he played for the Falcons, and lost his entire first season with the Cardinals in 2015 when he tore the Achilles again in training camp.
So he knew the kind of mental fortitude it would take to come back, and monotonous work – lots of split squats and lunges – "stuff I hated even before the injury."
"You learn to stop feeling sorry for yourself more quickly," Peters said. "That feeling is always there a little bit."
https://www.azcardinals.com/news/corey-peters-gets-his-wish-to-run-it-back-with-cardinals