Cornerbacks Show Promising Signs at Training Camp
3 min read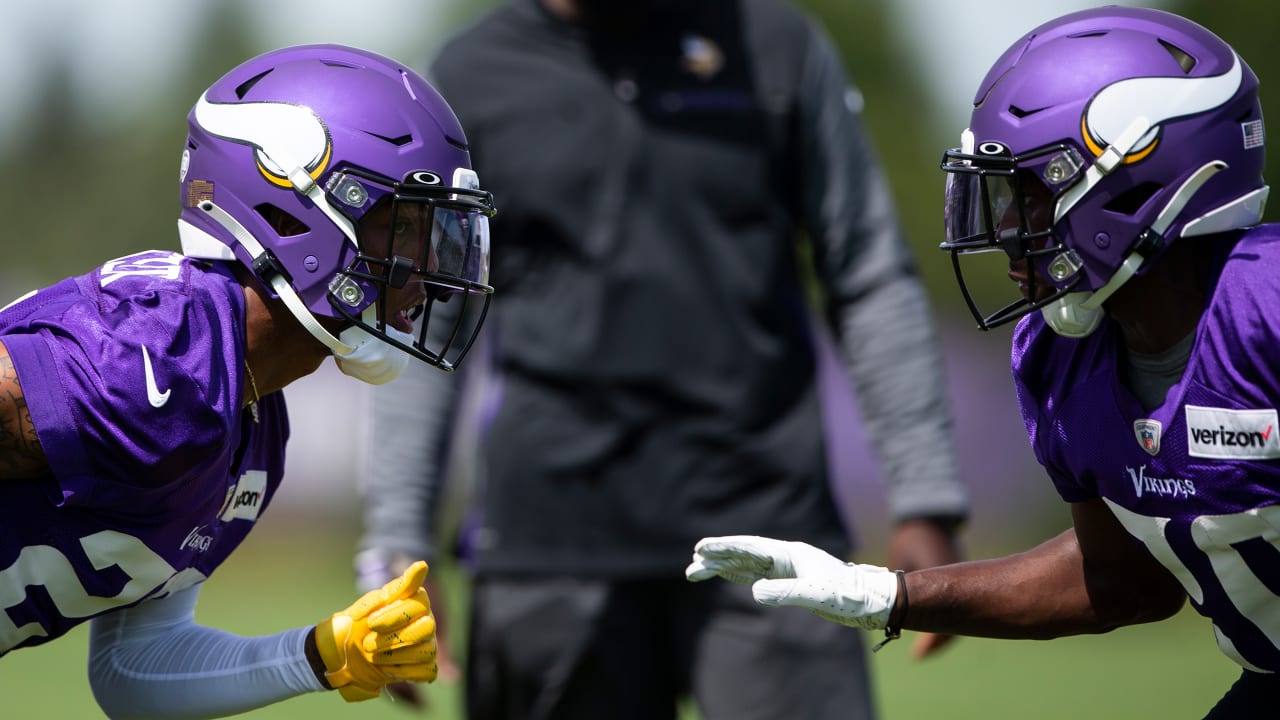 He explained earlier in camp about how he's focused on earning more playing time on that side of the ball in 2020.
"It's a great opportunity, and right now, I'm just going out there, getting better day by day and taking advantage of everything that's given to me," Boyd said. "Everybody's out there competing. I love seeing everybody out there going at it and getting better and paying attention to the details.
"I would say handling your business. When I say handling your business, that means within yourself, your technique and the things you have to do and apply every day. If you're not sharpening your technique or tools you need to go out there, then you won't have the confidence you need," Boyd later added. "But if you're studying, knowing the plays, knowing you're working on your technique and knowing the fundamentals you're going to have to do, then the confidence will be there. It's just how you apply it."
Vikings Co-Defensive Coordinator Adam Zimmer said Boyd is among the team's most willing participants to play anywhere on the field, especially on special teams.
And with camp well underway, Adam Zimmer noted that Boyd has put the work in to help out on defense this season.
"I like Kris a lot. I think he has a good mental attitude toward it. He works really hard at it," Adam Zimmer said. "You can give him one thing to do, and he'll work on it nonstop. He did that at the end of the year. He played great on special teams for us, and he's just going to hone in on the little details of the position and keep improving his technique.
"But I like his mental makeup, I think he's a competitor, and I think he wants to be great," he continued. "He's going to do everything he can to be in the mix for us."
The Vikings had a pair of first-round picks, and used their second one on cornerback Jeff Gladney.
The former TCU standout offers similar versatility that Hughes does in that he can play both outside and inside, but he is also a rookie trying to learn Mike Zimmer's complex defense.
Gladney recently offered up his take on how his first few weeks on the practice field went.
"It's been great, just getting back in the swing of things, getting in the playbook. It's going really well," Gladney said. "I've been working both [outside and in the slot], but I'll leave that up to Coach Zim'. He's going to put the right pieces where he wants them."
https://www.vikings.com/news/mike-hughes-jeff-gladney-holton-hill-kris-boyd-2020-training-camp