Cousins' Laser Focus & Precision Help Against…
1 min read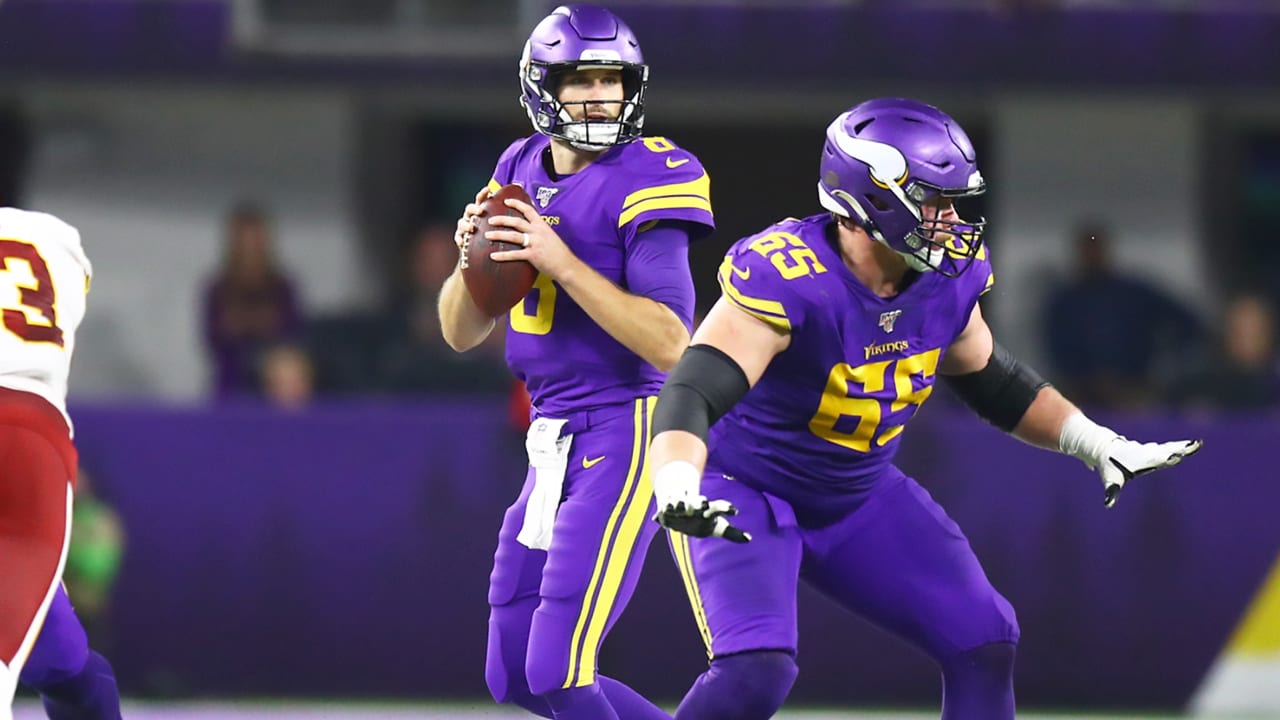 The Vikings were able to execute a crisp two-minute drill on which Cousins was 4-of-4 passing for 67 yards, even though Cook worked his magic after a short pass on a 31-yard gain.
He was 12-of-13 for 173 yards in the first half and continued that clip in the second half, finishing 23 of 26 for 285 yards with a passer rating of 112.3.
Cousins was on the mark for a 39-yard throw down the right sideline to Stefon Diggs on a third-and-9 from the Minnesota 10. It was similar to a throw-and-catch by the combo last week that also converted a third down.
Keenum also played well, completing 12 of 16 passes for 130 yards for a passer rating of 98.4. He did lose a fumble during a sack by Danielle Hunter that set up Minnesota's first field goal.
Dwayne Haskins, Jr., replaced Keenum to open the second half, and the Redskins announced in the third quarter that the former Viking was diagnosed with a concussion.
Peterson also played well in his return to where his career began. He rushed 14 times for 76 yards with a long of 29 and added two receptions for 27 yards.
The future Hall of Famer passed two more players on the all-time rushing list who are already enshrined (LaDainian Tomlinson and Jerome Bettis).
https://www.vikings.com/news/action-reaction-cousins-laser-focus-precision-help-against-former-squad