Cousins & Vikings Lament Missed Opportunities
2 min read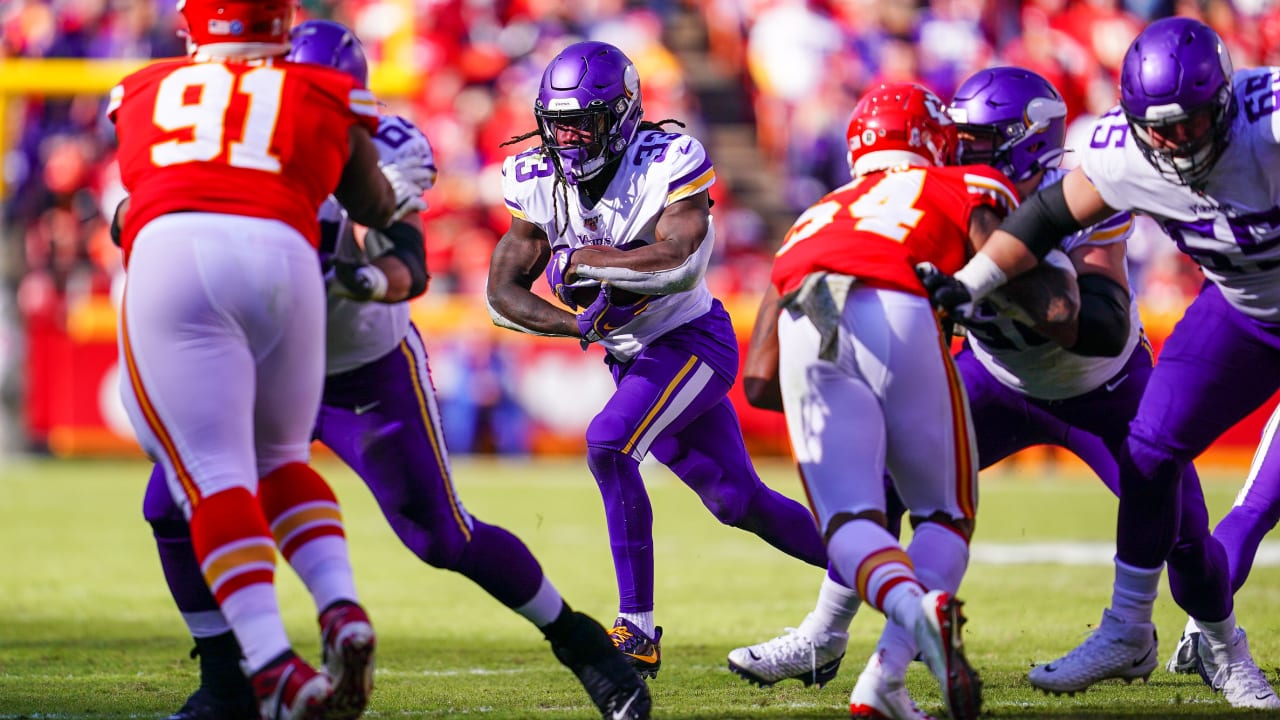 Cousins opened 0-for-3 on Minnesota's first possession, throwing off the mark on attempts to an open Dalvin Cook and Thielen on the first two snaps of the game. He then took a deep shot to Laquon Treadwell, who was double covered on third-and-10.
The next drive, Cousins' first completion was a 5-yard pass to C.J. Ham, but the Vikings again punted after a run by Ameer Abdullah that was initially ruled enough for a first down was challenged and overturned.
Cousins and the Vikings offense put together a nice drive on their third opportunity, converting three third downs en route to a 4-yard touchdown pass to Bisi Johnson, but two more three-and-punts followed.
The final play on one of those drives was a 5-yard scramble when Cousins needed 6. He went feet-first in his slide because he thought he had the line to gain. The next drive ended with a sack by Chris Jones on a third-and-7.
Minnesota had one more opportunity in the first half and moved the ball to the red zone with a 9-yard run by Dalvin Cook to the Kansas City 15 with 40 seconds left on the clock. Cousins was then just 1-for-6 for 4 yards, with the only completion converting a fourth-and-1.
Thielen was targeted once on the day, and Stefon Diggs was targeted just four times, recording one catch for four yards.
Cook had four receptions for 45 yards, and rookie Irv Smith, Jr., added 33 yards on four catches. Treadwell had a career-high 58 yards on three receptions.
Minnesota turned to its backfield in the passing game in the second half. After combining for two catches for 9 yards in the first half, Cook, Ham and Abdullah totaled 89 yards on five receptions in the second half. Abdullah recorded his first touchdown as a Viking when the Chiefs left him unguarded on a 16-yard catch-and-run.
https://www.vikings.com/news/action-reaction-kirk-cousins-vikings-lament-missed-opportunities