Cowboys HC Jason Garrett Recalls Early Dallas Days…
2 min read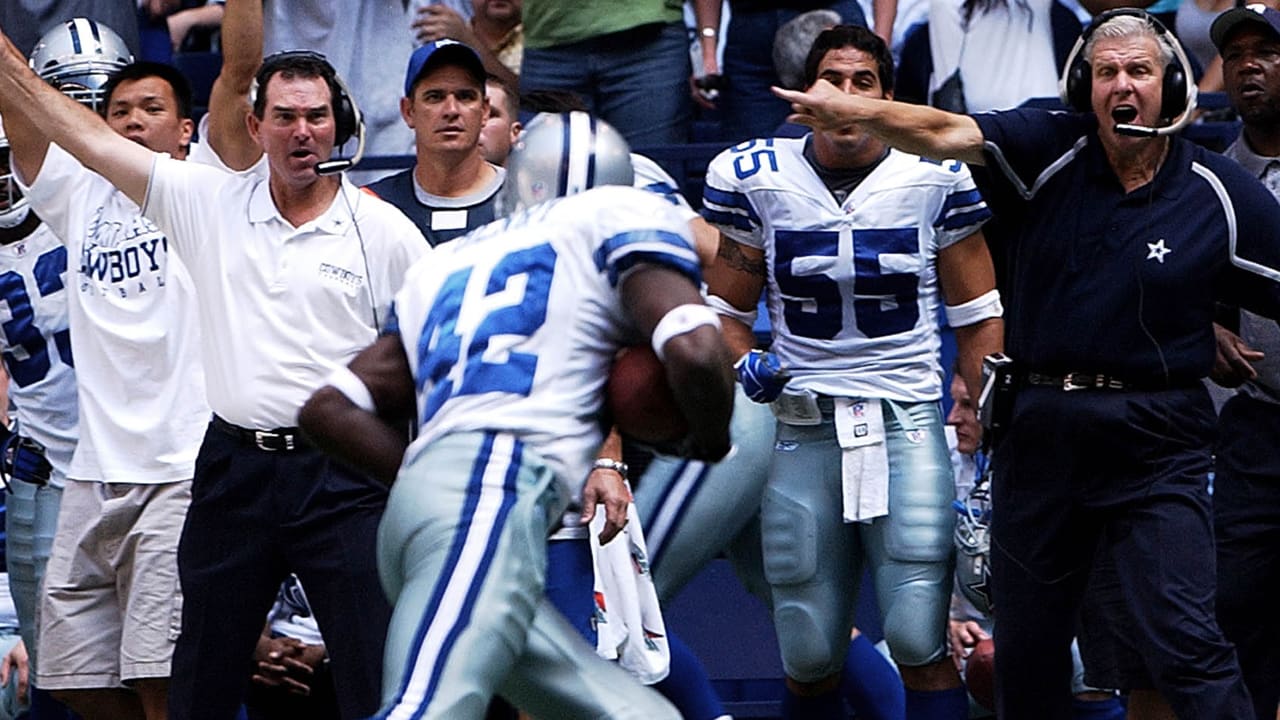 Garrett on Minnesota's overall offense:
"They're really good. They're good on the offensive line, their runner's outstanding, they do a great job with their scheme up there that complements off their run game. Their play-action stuff and movement stuff is outstanding, their quarterback is playing really well. They've got weapons at tight end, weapons at receiver, and they know how to use them. It all fits together really well. They're a damn good offense."
Garrett on the Vikings outside zone system:
"They're really good at it. [Vikings Assistant Head Coach/Offensive Advisor Gary] Kubiak has done a fantastic job throughout his career with this scheme, and it's something they believe in. They coach it really well, their offensive linemen are outstanding at it, and their runner's really, really good. Your gap disciplines – setting edges, winning in your gap, being physical – all the things you preach every week, are critical. And then certainly tackling the running back. All those things will be at a premium and at the forefront of our minds this week."
Garrett on familiarity with Vikings QB Kirk Cousins:
"He's a really good player. He's a really good passer from the pocket, you can see him make throws at all three levels of the defense, and he's a very competitive guy. He plays with a great spirit, and he's just done a really good job in every game we've played against him. He's certainly one of those guys, like every quarterback, you need to affect somehow, some way. You've gotta get around him and make him uncomfortable, because he can really get going.
G Zack Martin on Minnesota's defense:
"They're very talented up front – very, very talented. We were watching some tape of when we played them back in '16, and it's pretty much the same defense. They've got a lot of consistency up there, so those guys know how to run that system, and they do it very well, at a high level. It's going to be a huge matchup for us with that front seven, and it's going to be fun."
RB Ezekiel Elliott on what stands out about Vikings RB Dalvin Cook:
"His speed, his ability to stretch and cut and make guys miss. He's definitely a special back."
 
Elliott on memories of 2016 game at U.S. Bank Stadium:
"That's a tough place to go play. Their defense was really good, just like they are now. Really good up front, really good on the back end, and it was a dogfight."
https://www.vikings.com/news/what-d-they-say-cowboys-hc-jason-garrett-recalls-early-dallas-days-with-zimmer