D.J. Humphries Staring At Promising Future
2 min read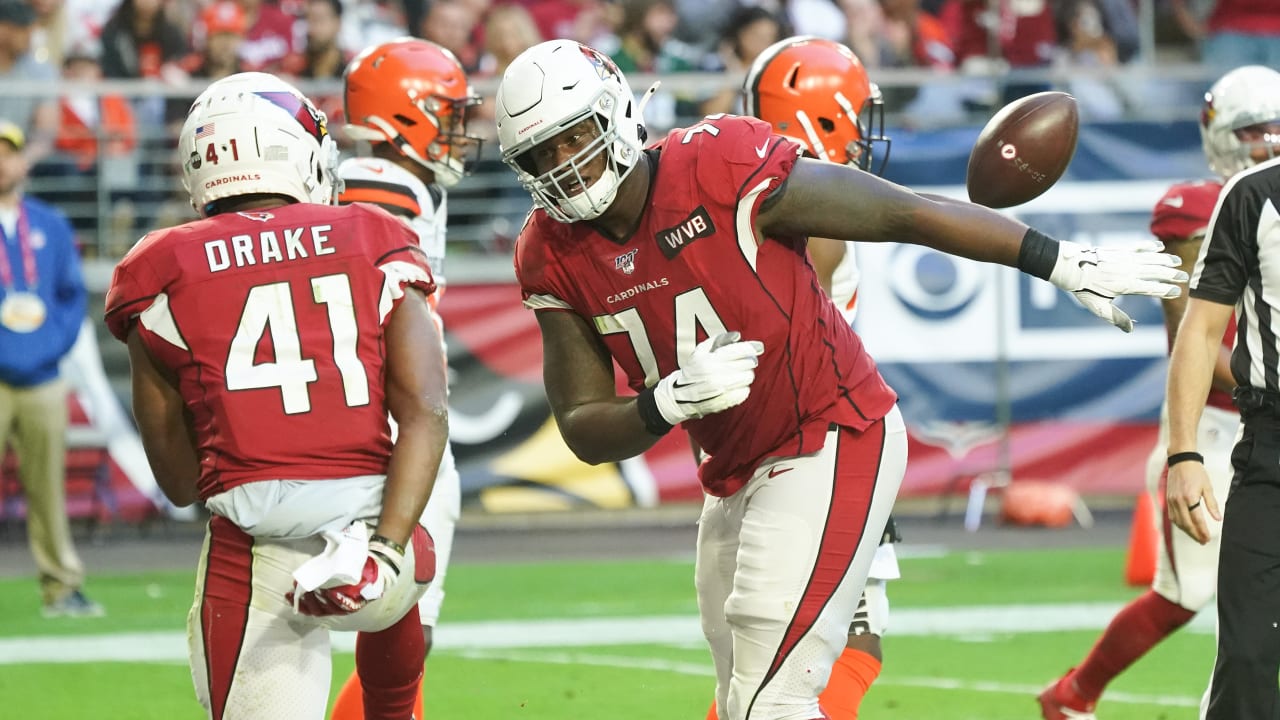 When D.J. Humphries gets passionate about something, he will lock eyes with his counterpart so fiercely and explain things so convincingly it feels nearly impossible to disagree.
On Thursday afternoon, the gaze was on full display as the 25-year-old left tackle rattled off a list of positives from the first 14 games of his 2019 season: he stayed healthy, performed admirably and became a rising leader in the Cardinals' locker room.
If Humphries is right, he will become a very rich man this offseason – the rare unrestricted free agent with youth, upside, positional scarcity and talent. And even though the open market has humbled confident players before, there is not a hint of trepidation in Humphries' voice.
"This (expletive) didn't happen by accident," Humphries said. "I put this work in all (expletive) summer, to make sure I would do what I've done on the field. I meant to do this. To finally be happy and be that guy, it makes a world of difference.
"It's very easy to not think about (free agency) when you're playing good football. One thing is for sure: If I keep playing like I'm playing, it's going to take care of itself. I won't have anything to really worry about."
There is no doubt Humphries has shed the injury-prone label, playing in every game this year after missing 21 over the past three.
The lingering question: Is he a cornerstone left tackle? According to Pro Football Focus, Humphries has graded out as the 23rd-best player at his position this season with a minimum of 500 snaps. Humphries has been given a solid pass-blocking grade but subpar marks in run-blocking.
Ask Humphries about his year, and there are no qualifiers. He believes he has been one of the best offensive tackles in the NFL.
"You can't argue with two sacks (allowed) in 15 weeks," Humphries said. "I don't know who can. If we had 10 wins right now, I feel like there'd be a lot different talk about the season that I'm having, and the season our offensive line is having.
"Most of (the opposing edge rushers) are in the Pro Bowl or the playoffs. I like that footage. The numbers don't lie. The film don't lie. All the other (expletive) can go with the wind. Everybody in these locker rooms, the cats that wear them helmets, everybody I go against, they know what the truth is, and that's all that matters."
https://www.azcardinals.com/news/d-j-humphries-staring-at-promising-future