D.J. Wonnum's Early Film Study & Young Leadership
2 min read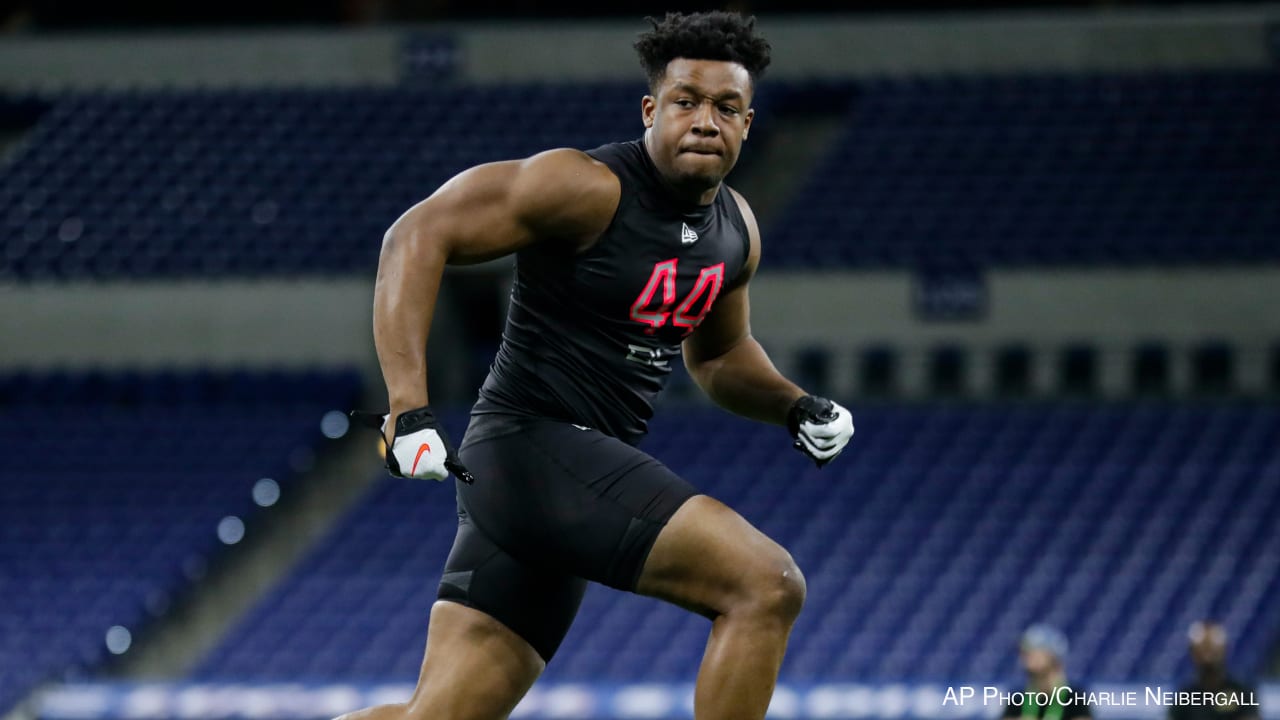 Vikings fourth-round draft pick D.J. Wonnum knows he has a lot to learn from longtime defensive line guru and Co-Defensive Coordinator Andre Patterson.
Wonnum felt a connection with Patterson before joining the roster.
"My first big encounter with Coach Patterson was at the Combine," Wonnum said. "Him seeing a future in me there, I was kind of already excited about potentially being a Viking.
"I didn't know 100 percent, but I had a great feeling," Wonnum smiled. "Leaving that meeting with him, I was like 'Man, I gotta play for the Vikings.' "
The bond continued during the Vikings offseason program when virtual meetings offered the coach an opportunity to critique the prospect.
"Coach [watched] my film from college and [was] able to show me all the things I've done wrong," Wonnum said. "Him having a lot of praise for me when he's taught those other great guys before me has me excited to get up there and get to work."
It's well-documented that Danielle Hunter bought in to Patterson's plan early on during his rookie season, resulting in him becoming the youngest player in NFL history to amass 50 career sacks.
Although the interactions this offseason between the trio haven't been in person, Wonnum has picked up on Hunter's leadership as a 25-year-old.
"From the meetings and the walk-throughs, you can definitely feel Danielle's leadership presence."
Below are four other highlights from Wonnum's appearance on the Minnesota Vikings Podcast:
https://www.vikings.com/news/minnesota-vikings-podcast-episode-50-highlights-d-j-wonnum-s-early-film-study-wi