Dalvin Cook Ranked 1st Among RBs in Pro Bowl…
2 min read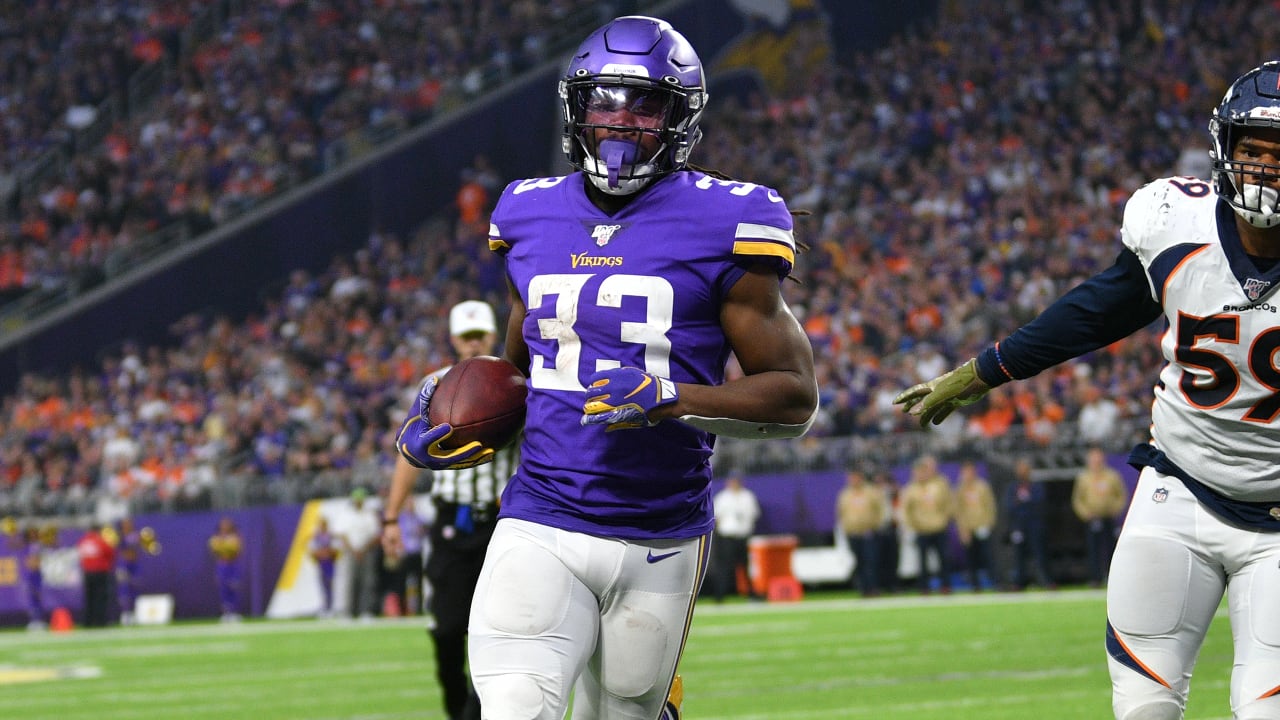 Cousins listed as NFL's best QB in numerous throwing categories
Kirk Cousins is in the middle of what could be a career year, and his play has been highlighted by a recent seven-game surge that has led to six Vikings wins.
On the season, Cousins has completed 226 of 320 passes (70.6 percent) for 2,756 yards with 21 touchdowns and three interceptions. His passer rating is 114.8, which ranks second in the league behind Russell Wilson's 114.9 rating.
Cousins stood out there, too, as he was listed as the top quarterback in five different categories.
The first was on deep crossing routes, as Steve Palazzolo noted that nobody flourishes with that route as well as Cousins.
The Vikings play-action attack has opened up deep crossing routes, and Cousins has taken advantage with a league-best 94.5 grade and 649 yards. He has been incredibly efficient on all crossers, completing 34 of 38 throws, including one dropped pass.
A reason for Cousins' success on such routes is that he's also the league's top quarterback on play-action passes.
The Gary Kubiak influence is evident in Minnesota, where the play-action game has been the league's best in 2019. Cousins has the highest grade (91.4) while also leading the league with 1,052 yards and 12 touchdown passes.
And that also includes Cousins' stellar play on designed rollouts.
Another category that connects Cousins and the Minnesota play-action attack. Cousins has been fantastic on bootlegs, pacing the league with an 85.7 grade and throwing for a league-high 445 yards and seven touchdowns on designed rollouts outside the pocket.
But Cousins excels in other areas, too, such as being graded as the top signal caller in the league when having to throw to his next read in his play progression.
Most quarterbacks see a drop-off in performance when going to their second read, but Cousins has remained efficient, grading at 85.9 while ranking second in the league with an adjusted completion percentage of 86.2% on such attempts.
And, Cousins stands out when having throwing to a receiver who lines up far away from him, as he was ranked first when targeting receivers who start the play out wide.
It certainly helps to have a great duo in Stefon Diggs and Adam Thielen, and Cousins has made the most of his outside receivers, leading the way with a 92.3 grade, passer rating of 124.4 and 15 big-time throws.
Palazzolo ranked quarterbacks in 35 different categories, with Wilson leading the way as the top quarterback in eight different categories.
Cousins was second with five selections, while Packers quarterback Aaron Rodgers was third with four categories claimed.
https://www.vikings.com/news/lunchbreak-dalvin-cook-ranked-1st-among-rbs-in-pro-bowl-voting