Dalvin Cook Ranks 21 in NFL Top 100
2 min read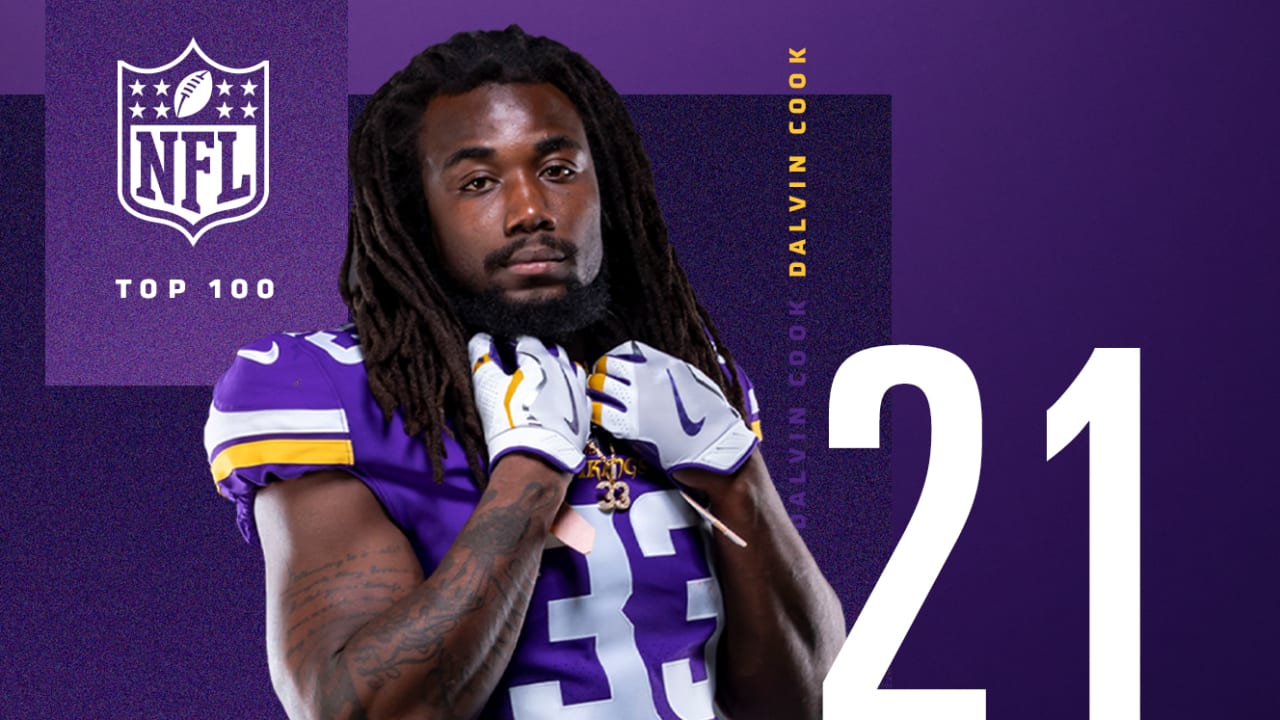 "I think people pretty much underestimate my power and how much force I run with," Cook said. "I get up on guys pretty quick and try to do what I do, and if I've got to lower my helmet, by any means, I'm going to do it."
Cook is no stranger to dazzling in a debut.
It was 2017 on Monday Night Football when he rushed for 127 yards, a franchise-record for a rookie in his first game. He also set the team mark for most rushing yards by a rookie through the first three games of a season with 288 (topping Peterson's 103 in his NFL debut and his 271 through the first three games of 2007).
Unfortunately for Cook and the Vikings, the phenom tore his ACL in his fourth pro game.
He worked his way back to open 2018 but suffered a hamstring injury in Week 2 that hampered him for much of his second season.
In 2019, however, Cook stayed healthy into December, providing a dynamic dual threat.
He missed the final two games of the regular season but returned to start his first postseason game and shined against the Saints. Cook rushed 28 times for 94 yards and two scores in his first playoff appearance.
"This year was definitely a starting point for me in my career, and I've got to keep building from it," Cook said. "I think the ceiling for me is so high and I can just keep learning and getting better."
The countdown concludes on NFL Network Wednesday night at 7 p.m. (CT) when players 10-1 are revealed over the course of two, one-hour episodes.
The listing of the players in the 30-21 grouping were as follows:
30. Mike Evans, WR, Tampa Bay
29. Quenton Nelson, G, Indianapolis
28. Richard Sherman, CB, San Francisco
27. Jamal Adams, S, Seattle (was acquired on Saturday from the New York Jets)
26. Von Miller, OLB, Denver
25. T.J. Watt, OLB, Pittsburgh
24. Ezekiel Elliott, RB, Dallas
23. Cam Jordan, DE, New Orleans
22. Tyreek Hill, WR, Kansas City
https://www.vikings.com/news/dalvin-cook-nfl-top-100-ranks-21