Dalvin Cook Ready to Go … to California
2 min read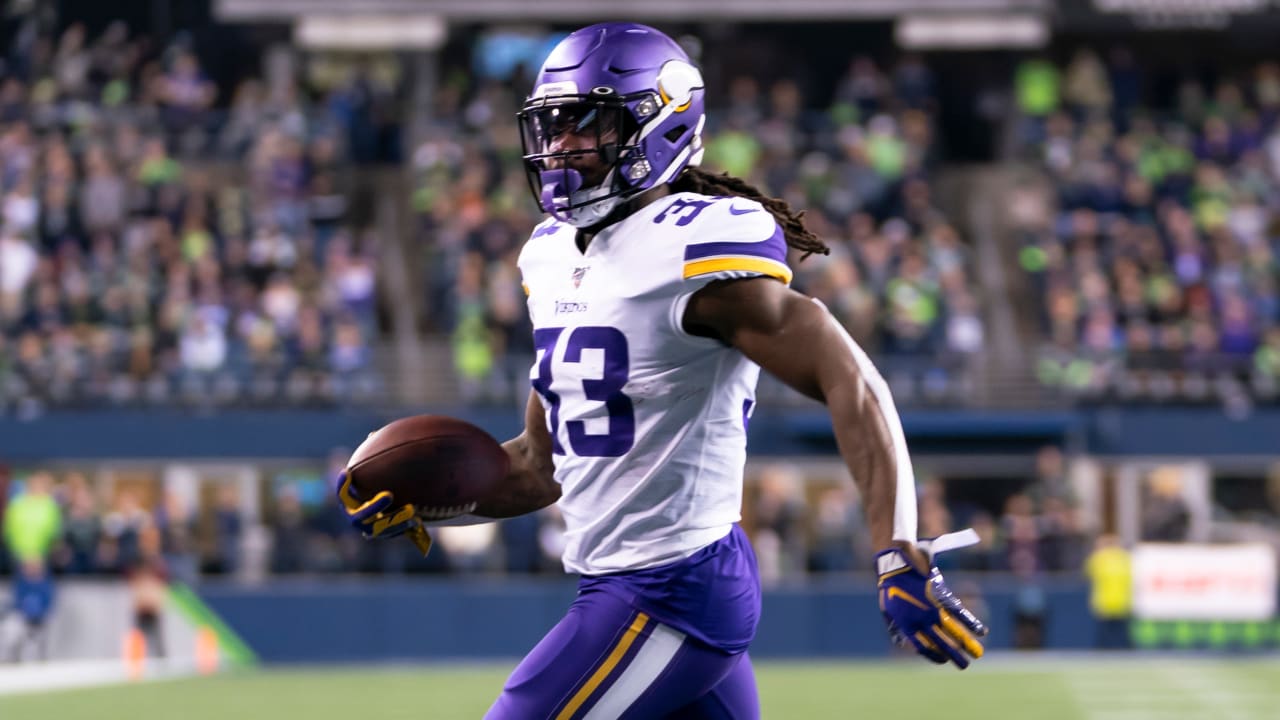 EAGAN, Minn. — Last week, Dalvin Cook promised he'd be ready to go.
This week, he's ready to go to California. The sooner the better for the Vikings running back and native of Miami.
"Let's just go to L.A. right now. We could practice out there," Cook said with a laugh. "We could go out there right now. It's about 2 degrees outside [in Minnesota]. It's cold. Minnesota's cold, man, but we're going to some warm weather to play in a great atmosphere. It should be a good turnout. I know our fans travel good."
Cook, in fact, was able to play on Sunday against the Lions after missing most of the second half in Seattle with a chest injury. He rushed 18 times for 62 gritty yards that included a 3-yard touchdown before halftime, then rested in the fourth quarter of a 20-7 victory.
He is tied for the league lead with 13 rushing touchdowns, ranks fourth in the NFL with 1,108 rushing yards and second with 1,611 yards from scrimmage. He has been quite a catalyst for a much-improved Vikings offense that is fourth in rushing with 135.8 yards per game.
Stefon Diggs, who needs three yards to post his second 1,000-yard season, said he's somewhat acclimated to December in Minnesota by now.
After all, the Vikings were playing home games outdoors at the University of Minnesota during his rookie season.
https://www.vikings.com/news/vikings-dalvin-cook-ready-to-go-to-california