Danielle Hunter Out For 2020 NFL Season
1 min read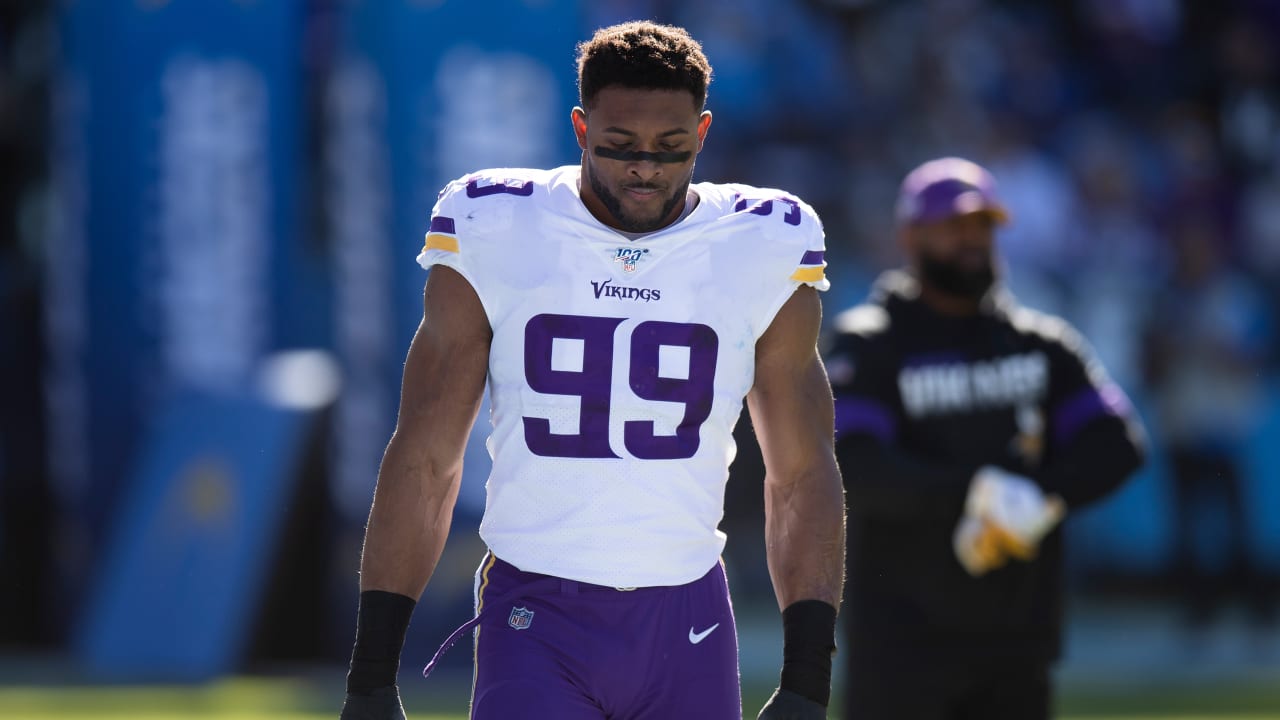 Zimmer said the team realized the severity of Hunter's injury after he underwent an MRI during training camp.
Hunter was added to Injured Reserve with his undisclosed injury a few days before the Vikings Week 1 game against the Packers. Hunter has been eligible to return from IR since Week 4.
Zimmer said on Oct. 14 that Hunter was "mulling his options" regarding his injury. On Oct. 2, Zimmer said Hunter was in New York getting a second opinion on his injury.
Hunter has evolved into one of the league's top pass rushers since being a third-round pick out of LSU in 2015.
The 25-year-old has 54.5 career sacks in 78 career games, 49 of which have been starts. In December of the 2019 season, Hunter became the youngest player in NFL history to reach 50 career sacks.
Hunter had 6.0 sacks as a rookie in 2015 before breaking out with 12.5 sacks in 2016. His sack total in 2017 was 7.0 before Hunter posted 14.5 sacks (and made the Pro Bowl) in 2018 and 2019.
Hunter's season-ending surgery means the Vikings will rely on the likes of Ifeadi Odenigbo, rookie D.J. Wonnum, Jalyn Holmes and newcomer Jordan Brailford at defensive end.
https://www.vikings.com/news/danielle-hunter-injury-neck-surgery-2020-nfl-season