Danielle Hunter Signing Bonus
2 min read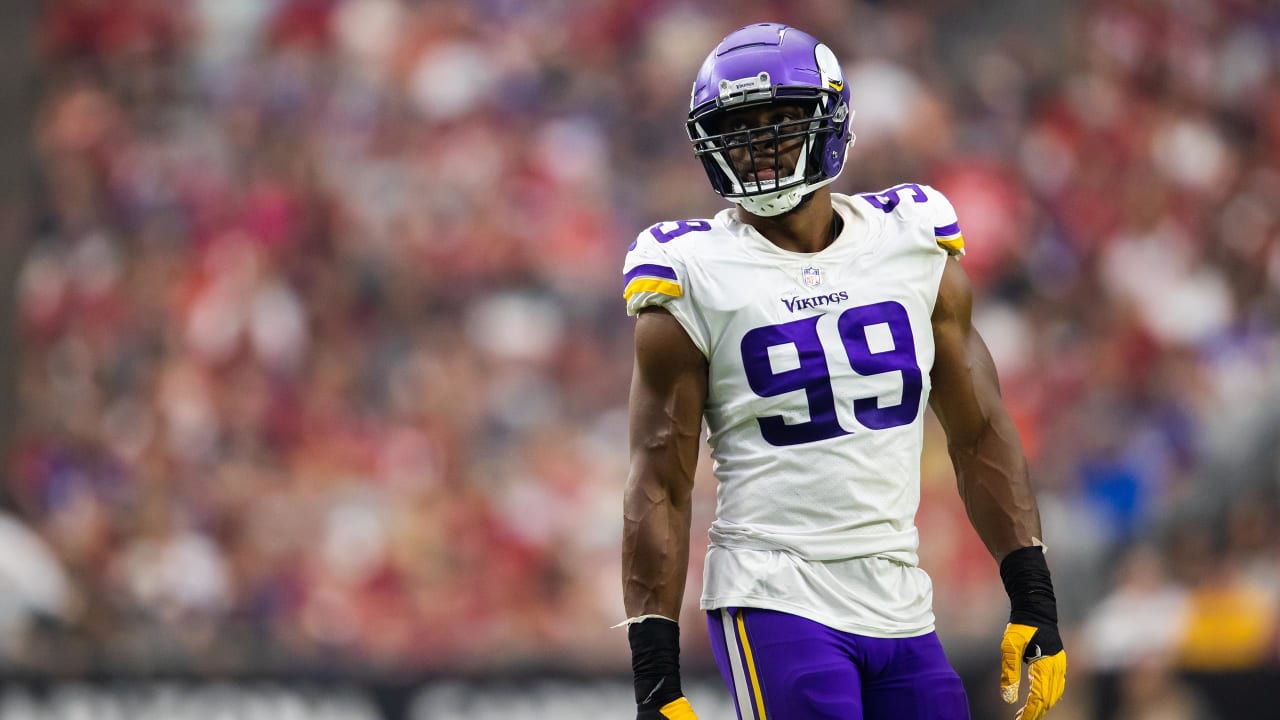 EAGAN, Minn. – Danielle Hunter took a break from an overseas trip to chat with new Vikings General Manager Kwesi Adofo-Mensah.
Adofo-Mensah spoke with Twin Cities media members Wednesday and said Hunter called the GM while on vacation.
"The second you get off the phone with a player like that, you understand why he's a great player," Adofo-Mensah said. "You can hear the urgency, the motivation in his voice to kind of resume where he is as one of the elite players in this league, and we're excited to have him back and ready to get in the fold."
Adofo-Mensah addressed converting Hunter's roster bonus – which was due to be paid March 20 – into a signing bonus as a way to save substantial cap room for Minnesota.
The general manager did not confirm if Hunter had been part of trade talks; he did emphasize, though, what Hunter adds to the roster and expressed excitement around being able to retain him.
"He's a really great player, so you don't just move on from great players very easily," Adofo-Mensah said. "He's someone that's been in this league for a while, produced at a really high level. Great person."
The first-year GM said the Vikings would like to work out a long-term deal with the 27-year-old who's racked up 60.5 career sacks.
https://www.vikings.com/news/danielle-hunter-signing-bonus-2022