Darius Leonard Everywhere For Colts' Defense In…
2 min read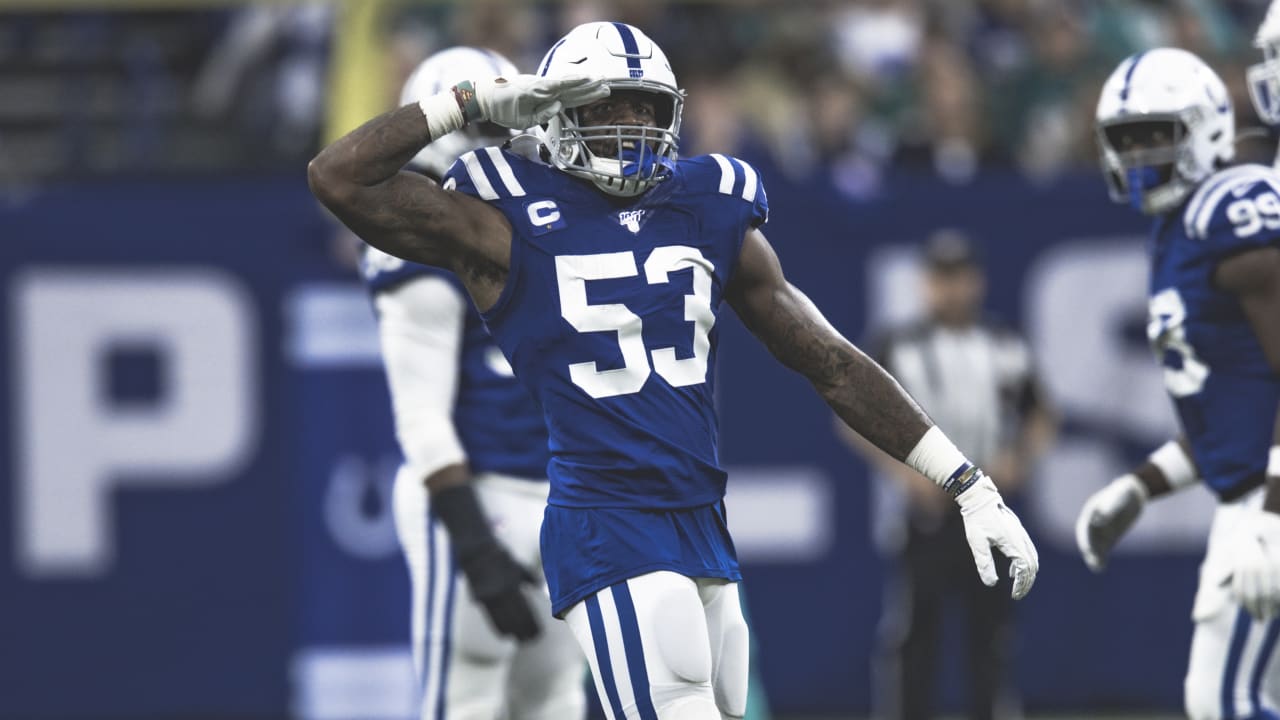 Leonard wasn't even close to being done making plays at that point.
With the clock winding down in the first half and the Dolphins out to a 10-0 lead, they faced 3rd and 7 at their own 36-yard line. Leonard, with his eyes glued to the ball, swooped in as Dolphins quarterback Ryan Fitzpatrick shuffled around, bringing the quarterback down for a sack and essentially putting an end to the first half of action.
After the play, Leonard saluted in a nod to Freeney and his signature sack celebration.
"I mean for him being in the Ring of Honor today, I just had to let him know that I grew up watching him and Robert Mathis," Leonard said. "So I definitely had to give him props, especially with him in the building."
The reigning NFL Defensive Rookie of the Year's biggest play of the day came at the beginning of the fourth quarter.
With the Colts trailing 10-6, defensive linemen Margus Hunt and Al-Quadin Muhammad put the pressure on Fitzpatrick, causing him to make an errant pass that landed right in Leonard's midsection. Leonard fought to escape the grasp of nearby Dolphins players, eventually breaking free and racing into the end zone.
Unfortunately for Leonard and the Colts, the officials ruled Leonard's forward progress had been halted, taking a possible defensive score off the board.
"We just needed a spark. We always go out and our defense tries to make takeaways," Leonard said. "I think it was Margus Hunt got great pressure on the quarterback and made him throw a bad throw, and I was just in the right position at the right time.
"I honestly thought it was a touchdown the whole time," Leonard later said. "I never heard the whistle until I saw the offense going out, and I was like, 'What is going on?'"
Regardless, the Colts' offense seized the opportunity that Leonard helped provide, scoring a touchdown seven plays later to claim Indy's first lead of the game, 12-10.
https://www.colts.com/news/darius-leonard-miami-dolphins-2019-week-10