Darnell Mooney, Cole Kmet, Justin Fields show off…
2 min read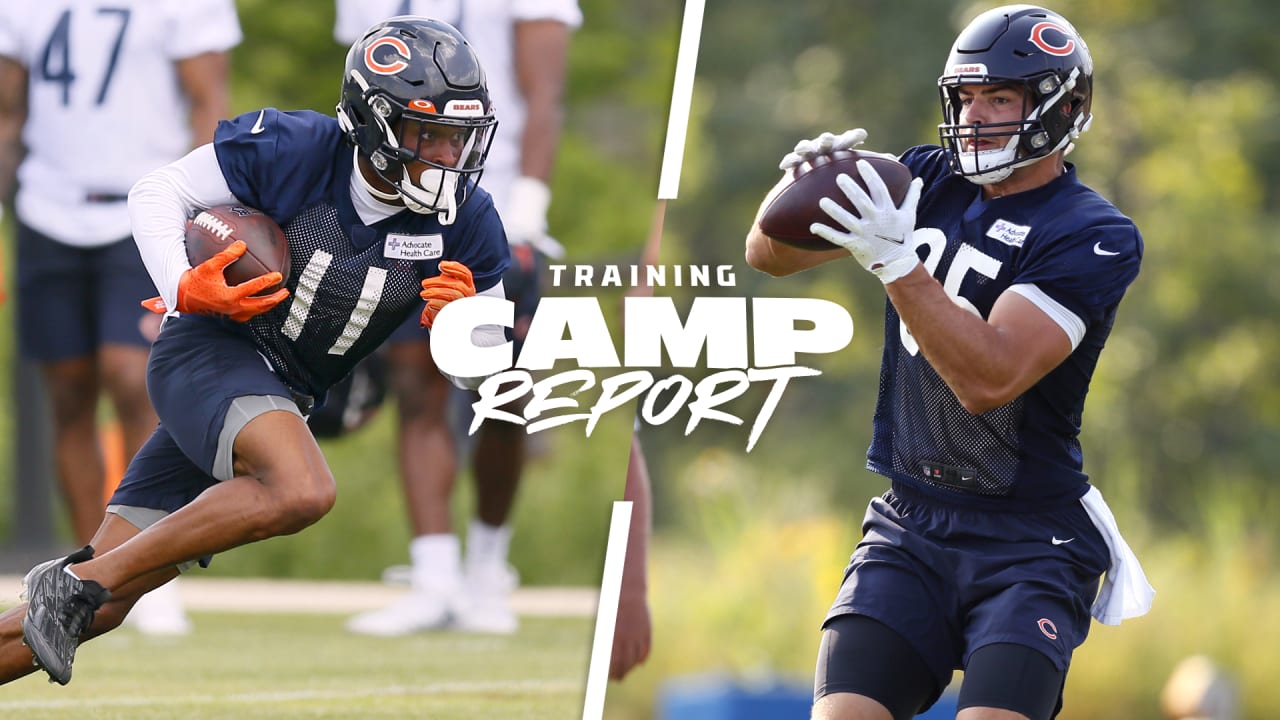 Kmet drew a similar reaction from the crowd when he snagged a deep pass.
"That's a throw we've been working on a lot this offseason," Kmet said. "So it was pretty cool to execute that today down the field. I knew exactly where he was going to throw that, and with the leverage I had on the guy, that was really cool to see. We'll definitely build on that."
Before the Bears' offseason program began in April, Fields welcomed Mooney and Kmet to Atlanta, where they worked out together, developing a closer bond on and off the field.
"I think that's a big deal," Kmet said. "That's the throw we end on every time we're in those workouts, routes versus air-type stuff. It was really cool to hit that in a practice setting. Obviously, we will want to progress and keep going with that."
With Fields operating the No. 1 offense since the start of offseason workouts, Mooney, Kmet and the rest of the starting unit have been able to create chemistry with the young quarterback. That wasn't the case last year, however, when Fields took second-team reps behind veteran Andy Dalton.
"A throw like today that happened down the middle, that doesn't happen last year," Kmet said. "We were working with another quarterback the whole offseason and Justin came in. It's tough on guys to get a rhythm and get going. It's difficult. But now we've had a full offseason with one guy, and you can really build upon things and kind of try some things out.
"With a quarterback, the more time you get with them and routes, feel, the better off you're going to be. It's just more time to grow with him, and we'll just continue to grow throughout this training camp."
https://www.chicagobears.com/news/darnell-mooney-cole-kmet-flash-big-play-ability-in-bears-practice-justin-fields