David Johnson Still Trying To Find Rhythm With…
2 min read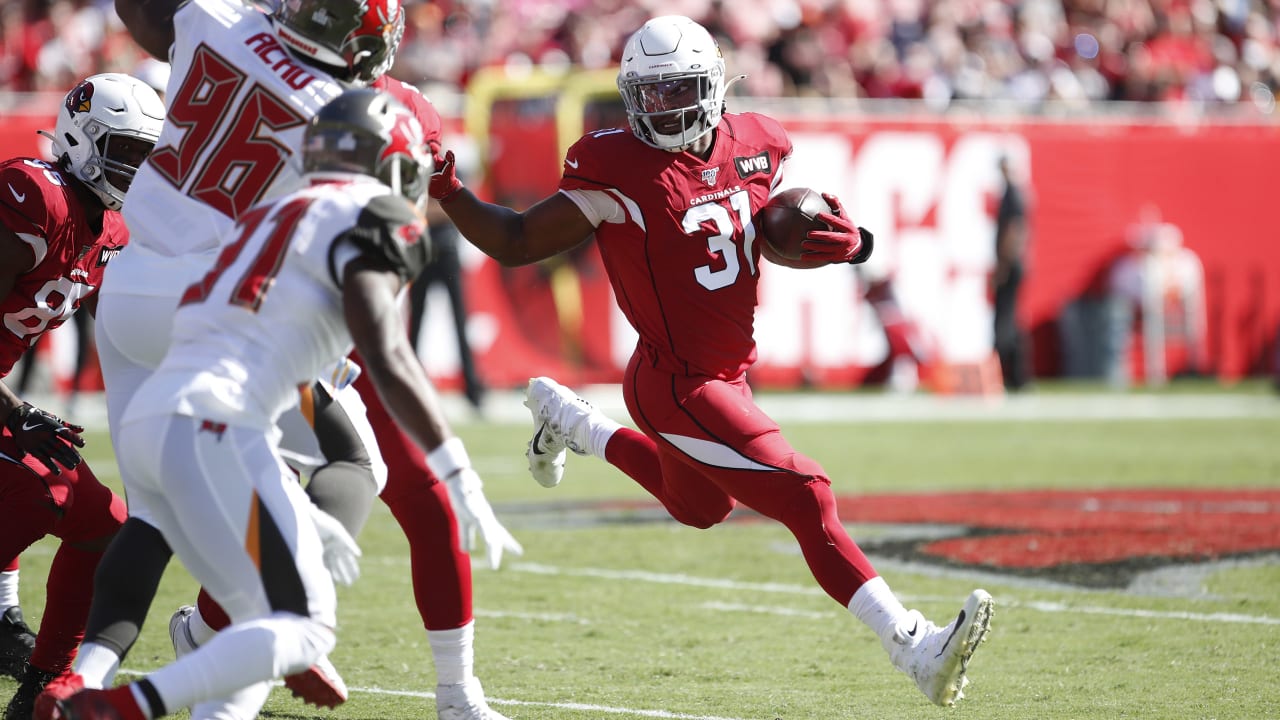 Kingsbury was also asked if the decision to take Johnson out of the game was meaningful in terms of Johnson's usage moving forward.
"We'll put the best guys out there each week that we feel like give us the best chance to win, and that can change week in and week out," Kingsbury said.
It's notable that the Cardinals now face the 49ers for the second time in three games – the same 49ers who Drake got for 110 yards rushing on 15 carries.
The potential of adding Chase Edmonds to the mix will also potentially impact playing time. Edmonds isn't expected back this week with his hamstring injury, although the Cardinals do have their bye afterward, getting Edmonds two more weeks of recovery.
For now, though, Drake and Johnson are what Kingsbury has to work with.
"We just acquired Kenyan and trying to figure out the best possible rotation and who does what best is always a challenge, but it's two very serviceable backs who can be game-breakers at any time," Kingsbury said. "You like to have a problem like that. Over the next few weeks, we'll figure out the best role for each guy and run with it."
PATRICK PETERSON DAY-TO-DAY; ZACH ALLEN IR CONSIDERED
Cornerback Patrick Peterson, who hurt his calf Sunday in Tampa, is officially day-to-day, Kingsbury said, and there is a chance he could play Sunday in San Francisco. "If not, we have the bye and he'll be back the next game," Kingsbury added.
Kingsbury said there has been consideration to put rookie defensive end Zach Allen, who has been dealing with a neck injury since exiting early in Week 4, on injured reserve. But the Cardinals have been targeting a post-bye return for Allen so he could potentially play the final five games.
"The big thing with Zach is reps are so valuable as a rookie," Kingsbury said. "We'll see. Once again, we want to make sure he is 100 percent."
https://www.azcardinals.com/news/david-johnson-still-trying-to-find-rhythm-with-cardinals