David Montgomery values victories over yards
2 min read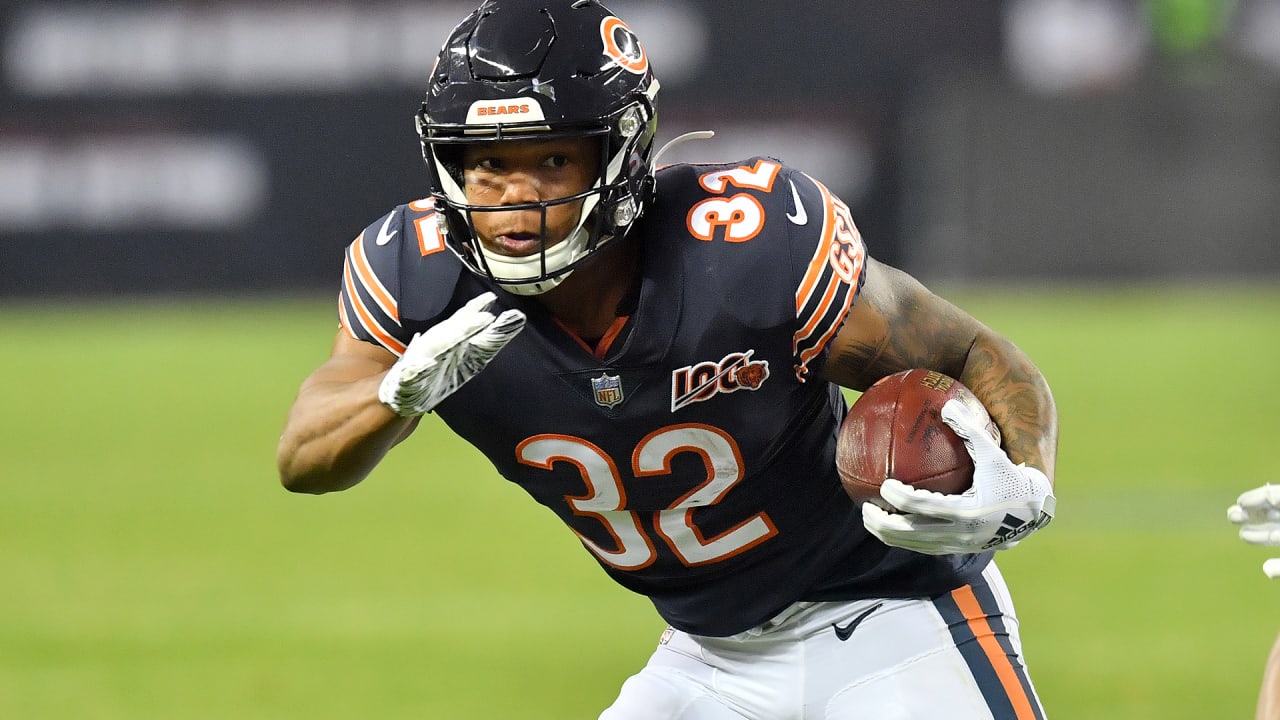 Selected by the Bears in the third round of this year's draft out of Iowa State, Montgomery has rushed for 231 yards and two touchdowns on 71 carries in the first six games of his NFL career.
The Bears have not run the ball very well or very often this season. They enter Week 8 ranked 28th in the NFL in yards per game (70.0) and 27th in rushing attempts (20.8). Last season they averaged 28.6 carries and 117.8 yards. Their seven attempts against the Saints were the fewest in franchise history.
Earlier this week, coach Matt Nagy vowed to be more balanced on offense.
"I know we need to run the ball more," Nagy said. "I'm not an idiot; I realize that. Seven rushes, I totally understand that. You need to do it. I never go into a game saying, 'I want to throw the ball 54 times.' I would love to go into a game and say, 'I want to run the ball 54 times.' But that hasn't happened."
Despite the lack of touches, Montgomery insists that he and fellow running backs Tarik Cohen and Mike Davis are not frustrated.
"We don't worry about it at all," Montgomery said. "We just do what we do and we handle what we are coached to do. Sometimes that's how the game goes. You've got to play it by ear and just do what you can, but no one in the room is frustrated. We just want to win and try to do what we can to get to a win."
Although opportunities have been limited in the running game, Nagy has not lost faith in his players.
"I have all the confidence in the world in David Montgomery and in all our backs, I really do," Nagy said. "It's a point right now where we're at where we're all pulling together to make sure we get something better.
"It's hard to do less than what we've done. That's No. 1. But we do have guys that their care factor is pretty high and I know with David in particular, this is a new year. It's a rookie year. It's a new league. So he's getting the taste of where things are at. It's a rough start, but I have all the confidence in the world in him."
https://www.chicagobears.com/news/montgomery-values-victories-over-yards