DeAndre Hopkins Thinks Pass-Interference Yardage…
1 min read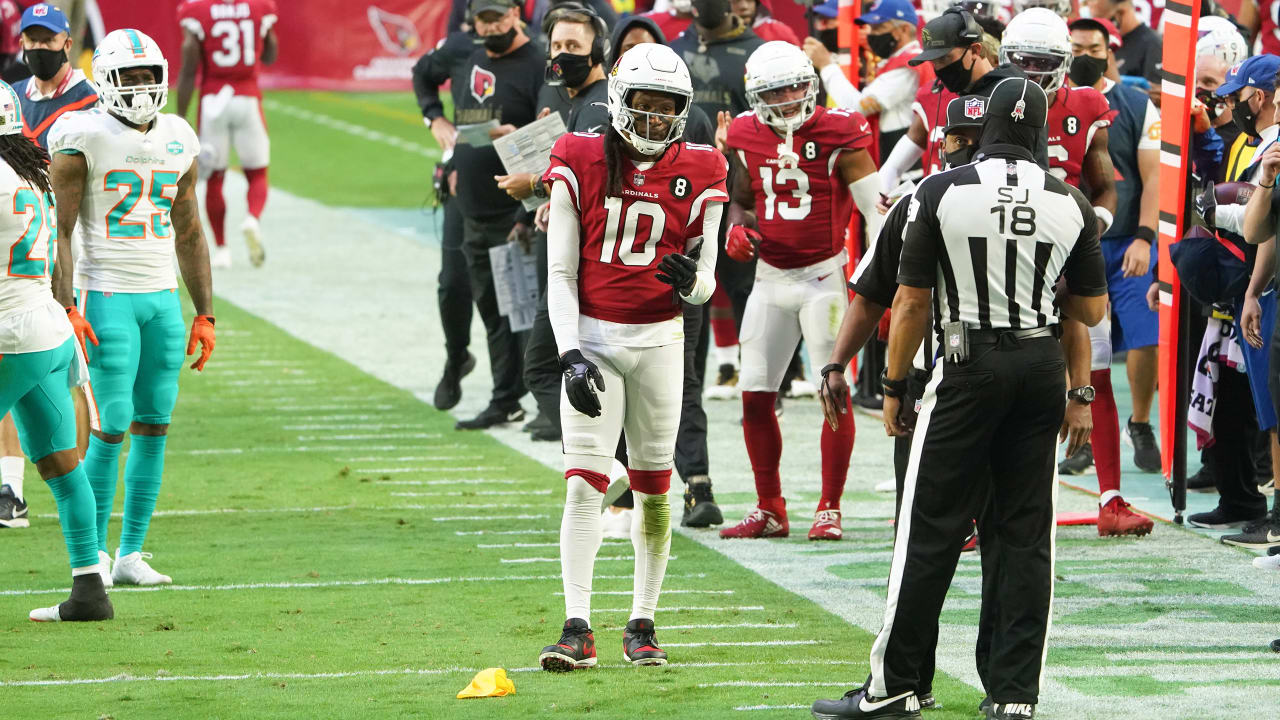 The final numbers for DeAndre Hopkins against the Dolphins last week weren't what he'd want, with only three catches for 30 yards.
But he did draw four pass interference penalties – "That might be a record," Hopkins quipped – and that still helped the Cardinals.
"As long as the ball moves that's all I care about," Hopkins said.
"But," he emphasized, "I do think the rules should change and receivers should get counted those yards."
That might be a statistical change unlikely to happen, but Hopkins did make inroads even when he wasn't catching the ball. He generated another 42 yards with three of the flags, yards he'll never see in his lifetime bio. (The fourth flag would've been worth another 20 yards or so, but it was wiped out because of an offsetting penalty.)
On the season, Hopkins had had four total pass interference flags drawn and accepted, totaling 50 yards.
Hopkins lost his NFL leads in catches and yards in part because of losing those targets against Miami, coincidentally falling behind a receiver the Cardinals will see Sunday in Buffalo's Stefon Diggs.
https://www.azcardinals.com/news/deandre-hopkins-pass-interference-yardage-should-count-kyler-murray-tom-brady