Deebo Samuel, George Kittle and Brandon Aiyuk
2 min read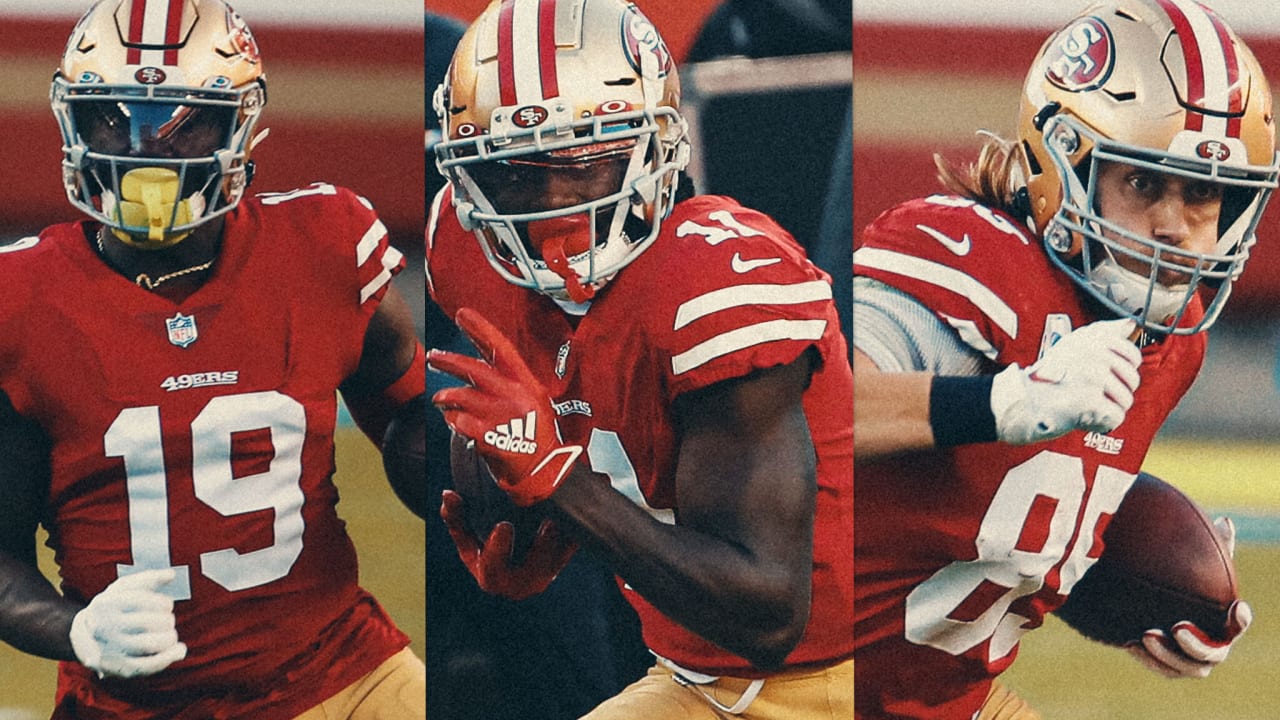 Given the production of Samuel and Kittle, there's no coincidence the 49ers moved up in the 2020 NFL Draft to select Aiyuk with the 25th-overall pick to complement San Francisco's group of pass catchers. Aiyuk averaged 10.9 yards after the catch per reception in 2019, leading the 2020 receiver class, and broke 14 tackles on 65 catches.
"It's good to say (Aiyuk's) a part of the 'YAC Bros' now," Samuel said. "Me, (Kittle) and Aiyuk – great guys with the ball in our hands. It's just great to have another guy out there that can break tackles and go score."
Through three games, Aiyuk is continuing to develop in his young NFL career. The rookie is averaging 12.11 yards per reception and an impressive 17.25 yards per rushing attempt as a dual-threat receiver.
Kyle Shanahan and John Lynch have assembled an offense made to take advantage of space and benefit after the catch. With Shanahan regarded as one of the brightest offensive minds in the game of football, when healthy, San Francisco's trio of talent are primed to challenge opposing defenses and bolster the 49ers offense by doing what they naturally do best: make plays.
"I think it's more space for all of us, because now you actually have to cover the whole field with me, Kittle and Brandon able to break tackles," Samuel said. "You don't know who's getting an end around, who's getting a screen. So, it puts stress on defensive coordinators of how they're going to game plan us."
https://www.49ers.com/news/deebo-samuel-george-kittle-brandon-aiyuk-shanahan-yac-