Defending tight ends a focal point
2 min read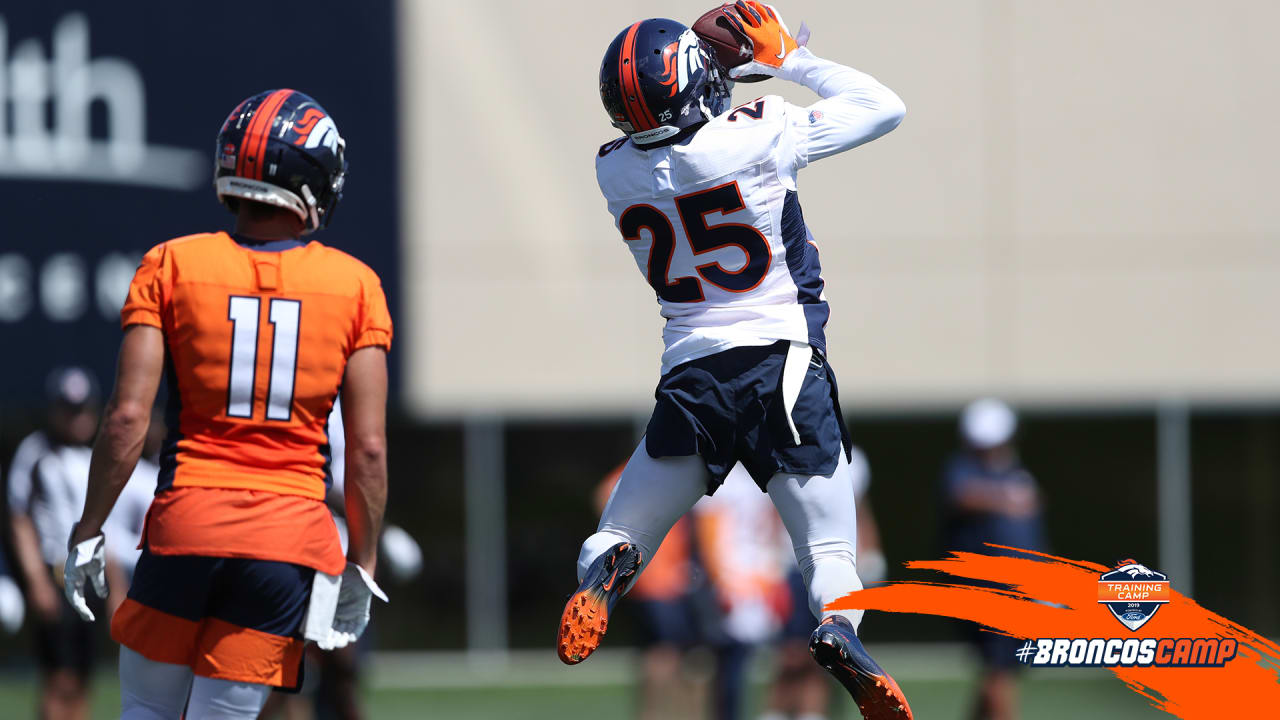 ENGLEWOOD, Colo. — For the sixth consecutive year, the Broncos will take part in joint practices with another team when the San Francisco 49ers visit starting Friday.
Perhaps none of those sessions revealed more about what was to come than the practices with the Chicago Bears last year at UCHealth Training Center.
The Bears' complement of tight ends, led by Trey Burton and Adam Shaheen, tore apart the Broncos' defense. Whether it was in one-on-one drills, seven-on-seven repetitions or team periods, the result was the same, with Broncos defenders left grasping and chasing.
It continued into the preseason game they played at Broncos Stadium at Mile High, as five of Bears quarterback Mitchell Trubisky's first six completions went to tight ends, including a 7-yard touchdown pass to Burton.
Had the Broncos succeeded against tight ends in the regular season that followed, their struggles in the preseason could have been written off as a harmless hiccup. But in Week 1, Seattle rookie tight end Will Dissly torched the Broncos for 105 yards and a touchdown on just three receptions. That set the tone for a season in which Denver surrendered 1,035 yards, six touchdowns and a per-catch average of 14.4 yards on 72 receptions to opposing tight ends.
The worst day was against the 49ers, whose second-year tight end, George Kittle, amassed 210 yards and a touchdown on seven receptions in the first half of San Francisco's Week 14 win over the Broncos.
"That's how teams attacked us the past four or five years, just killing us with the tight end," cornerback Chris Harris Jr. said. "That's something that we've got to eliminate."
Kittle's work is part of the reason why so much is expected from rookie Noah Fant in the Broncos' new scheme, which shares a common DNA with that of the 49ers. It's also why this weekend's joint practices are so anticipated for the defense, as they mark a chance to show how the 2019 Broncos defense will fix the glitches that plagued last year's unit.
"Fangio has enough defenses scheme-wise to be able to eliminate it, but you've still got to have guys that are able to cover and shut them down," Harris said. "This will be a great test for our guys."
But Kittle may not be available this weekend. 49ers head coach Kyle Shanahan said Wednesday that Kittle is day-to-day because of a calf strain.
That would be a letdown for Harris and the Broncos, who not only need the work — they crave it and relish it.
"I wish we could get that look for sure," he said.
https://www.denverbroncos.com/news/broncos-day-18-camp-report-defending-tight-ends-a-focal-point