Diontae Spencer to honor late father, turn pain…
3 min read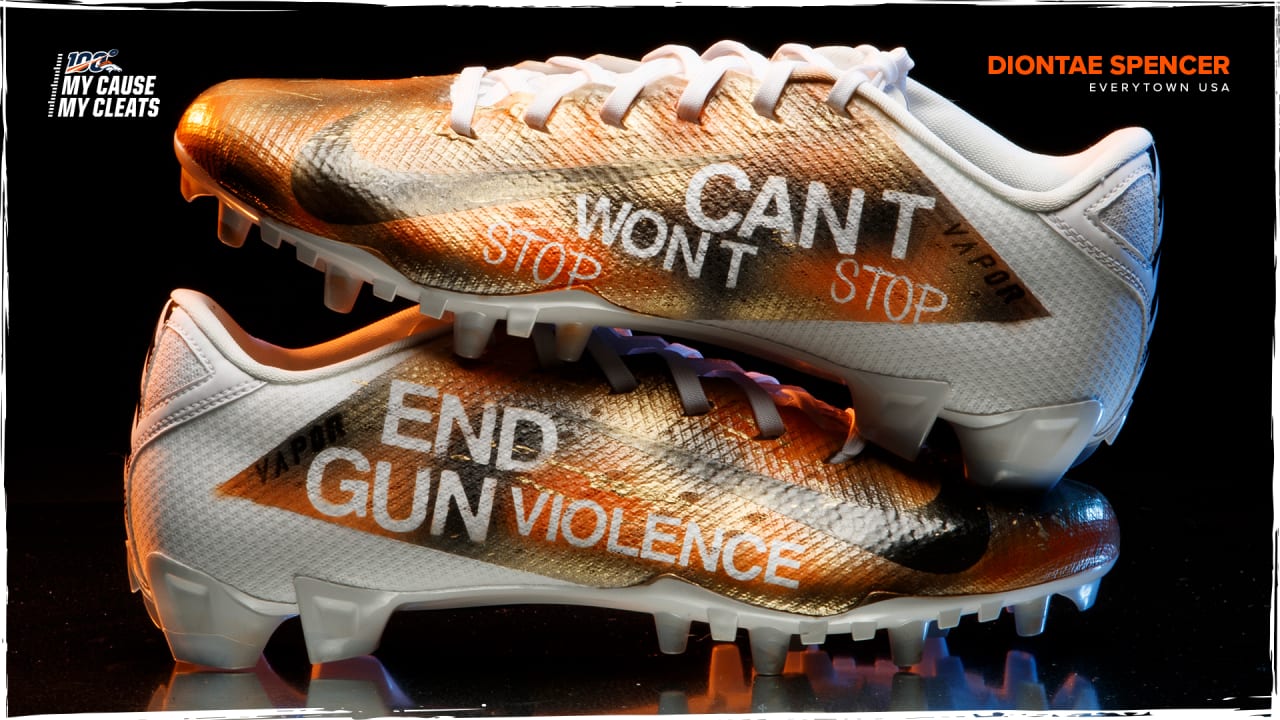 Spencer grew up in New Iberia, Louisiana — which is in the southern part of the state and a little less than 150 miles west of New Orleans — and said gun violence was a common theme of his childhood.
"It's one of those things, man, growing up in New Iberia where I'm from, there's a lot of gun violence, a lot of gang violence," Spencer said. "It just touched me. It just hit home, because I kind of grew up not around it, but I was aware of it. It was an easy choice [to support Everytown]."
In 2018, the federal government announced the violent crime rate near Spencer's hometown had decreased through the use of Project Safe Neighborhoods, a program created by President George W. Bush in 2001 to research methods to prevent gun violence. As part of the enforcement, the U.S. Attorney's office in that district of Louisiana prosecuted three times the number of individuals as in previous years, according to the Daily Iberian.
But Spencer hopes to do more to prevent other families from meeting the same fate as his.
"In the world we live in today, guns are just so easily obtained and [easy to] get a hold of. And you never know what could happen," Spencer said. "… Any time you can keep guns off the street and keep people safer around their homes and their communities, it's a huge success. Hopefully we can spread that message and move forward."
Spencer will help spread that message this weekend when he wears the cleats against the Texans. As the team's punt returner and kick returner, Spencer often picks up speed to the point where his cleats are a blur. His family, though, will know the shoes say "Can't stop, won't stop" no matter how fast his feet move Sunday. It was his father's motto, and it's one that Spencer tries to live by.
It means not giving up. It means continuing to push forward. And it means finding a way to make an impact despite the tragedy he has endured.
"It's just one of those things where I'm just blessed, man," Spencer said. "And any way I can spread some positive vibes or good energy out in the world, coming from my situation and making it a positive is just a blessing."
Members of Spencer's family will make the trip west from New Iberia to Houston this weekend — and he considered what it would be like to score his first NFL touchdown in cleats that honor his father.
"It would mean a lot," Spencer said. "… Just having those cleats on, knowing the significance of the game in general and seeing all my family there, it would be huge."
https://www.denverbroncos.com/news/diontae-spencer-to-honor-late-father-turn-pain-into-progress-via-my-cause-my-cle