Drew Lock feeling 'without a doubt' more…
3 min read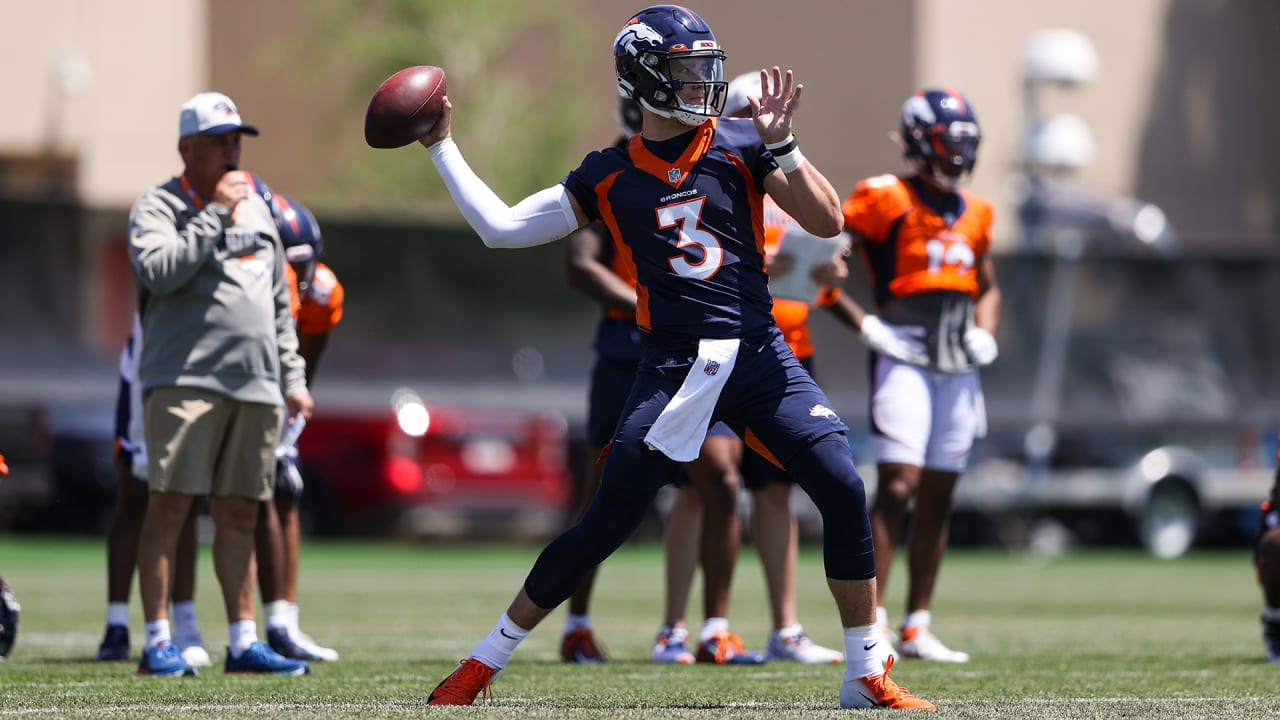 ENGLEWOOD, Colo. — In his few years with the Broncos, Drew Lock has always seemed confident, but that doesn't mean he's always been comfortable.
That was most clear in 2020, when, in a world turned upside down by the COVID-19 pandemic, Lock didn't have the usual full offseason to learn, adapt and get comfortable in a new system under Offensive Coordinator Pat Shurmur.
The result was an up-and-down season with some clearly impressive moments, like the four-touchdown, zero-interception outing vs. Carolina, as well as some head-scratching ones, like the four-interception, one-touchdown game against Las Vegas.
But as he enters his third NFL season, Lock does so in a novel situation that has him feeling more comfortable than he's felt in some time. This offseason, Lock's second in Shurmur's scheme, is the first time since his junior year of college that he's prepared for a season without having to learn a new offense under a new coordinator.
"Without a doubt," Lock said Tuesday when asked whether a second season with Shurmur has been as beneficial as he'd expected. "And we talked multiple times going into the last couple games of the year, even right after. We kind of started figuring each other out, and he's been extremely cooperative with what I say I like or what I say I don't like. He's meshed and we've meshed really, really well this offseason and added a couple new things he thinks might fit the style of game that we play. It's just been a really fun offseason to finally be able to fine-tune things, get the things we like, maybe talk about some things we're kind of half-and-half on, maybe throw that in a couple of the practices, get a couple extra reps on those where we feel really confident going into the year. … Yes, it feels very, very good to finally be in the same offense for a second time."
That first offseason preparing for a new offense came, unexpectedly, at perhaps the most difficult time. The COVID-19 pandemic upended the entire world's sense of normalcy, and that included the usual offseason program where NFL players begin settling back into work on the field with coaches.
Instead of getting hands-on instruction with Shurmur and Quarterbacks Coach Mike Shula, Lock participated in some small outdoor workouts organized with a handful of other teammates. At a time when Lock would normally be building timing and chemistry with new and veteran receivers, he didn't have the same opportunity.
A year later, Lock is finding how to be comfortable again, and he and the Broncos are reaping the benefits in these offseason workouts so far.
https://www.denverbroncos.com/news/drew-lock-feeling-without-a-doubt-more-comfortable-in-second-season-in-pat-shurm