Drew Lock proves mettle to coaches, teammates as…
2 min read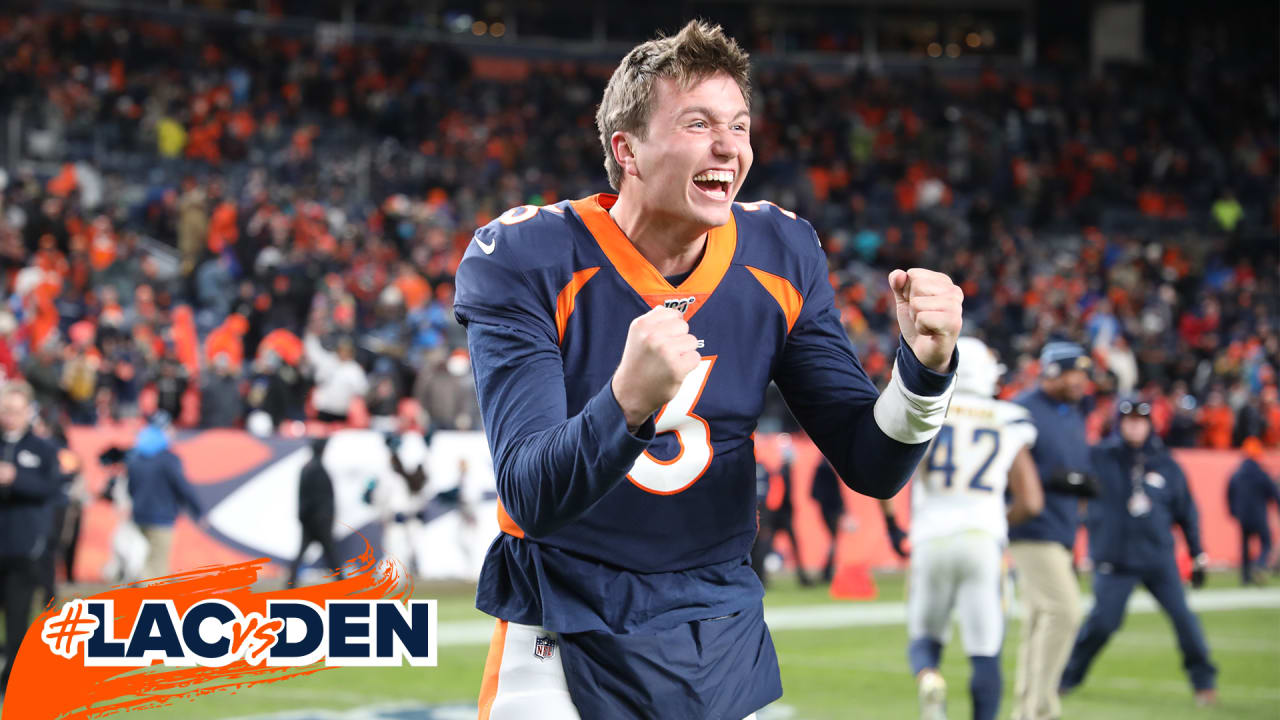 It took a series for him to settle in. On his first drive, he threw the ball to the wrong side of Sutton's body on a seam route and then threw short of the sticks on third down.
"That first drive, I came off the field and said, 'Sorry about that one. I'm good, let's go roll now,'" Lock said.
The rest of the quarter, though, he looked, uh, Locked in.
Lock changed Sutton's route in the huddle before Sutton dove to catch a 26-yard pass for the rookie quarterback's first touchdown.
"I wasn't supposed to run that route," Sutton said. "Drew told me to run it, which I was happy that he told me to do, because I'm not going to go off-schedule. But him telling me to do it, it was awesome, and it was cool to be able to get a touchdown from him and get us rolling, get his confidence going and get the momentum on our side."
Three plays later, Philip Rivers threw an interception to Dre'Mont Jones and the Broncos again had the ball in the red zone. On third-and-goal, Lock moved to his right in the pocket and found Sutton again.
Then, for two quarters, the Broncos' offense struggled to put much together. They tallied 89 yards of total offense and just 53 yards through the air after the first quarter ended.
But, in the fourth quarter, Lock rebounded from an interception to give the Broncos a pair of needed scores.
First he led the team on a eight-play, 21-yard field-goal drive that took four minutes and 48 seconds off the clock. He threw for just 8 yards on the drive, but he converted a third down and would've converted a third-and-12 if not for a drop.
After the Chargers tied the game with 19 seconds to play, Lock threw a deep ball to Courtland Sutton to set up the game-winning field goal.
https://www.denverbroncos.com/news/drew-lock-proves-mettle-to-coaches-teammates-as-he-earns-win-in-first-career-sta