Drew Lock to be active vs. Chargers; Broncos yet…
2 min read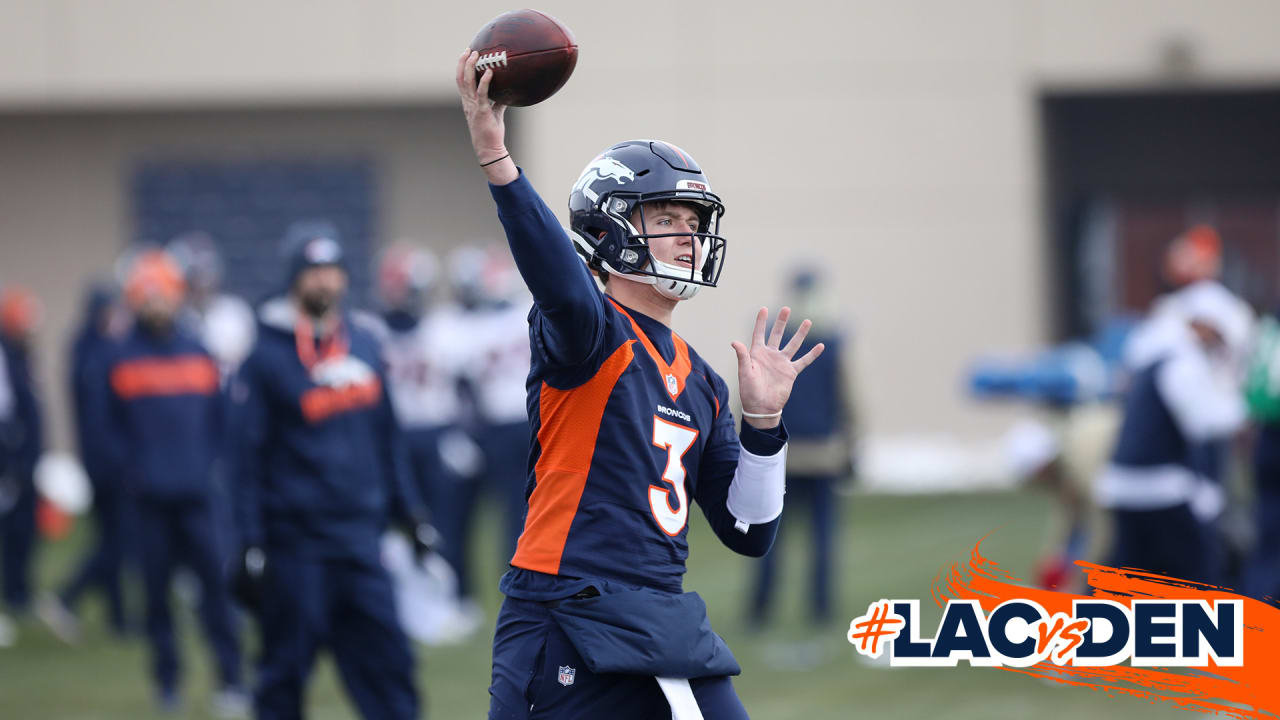 ENGLEWOOD, Colo. — The wait continues.
Head Coach Vic Fangio declined to announce whether Drew Lock or Brandon Allen would start Sunday's game against the Chargers during his media availability on Friday.
He did announce, however, that the Broncos would activate Lock to the 53-man roster from injured reserve and that Lock would be active for Sunday's game.
Fangio said he has not yet decided who will get the start, adding that he wanted to "look at the tape more extensively" before settling on a choice.
The Broncos' head coach said he expected to make a final decision either Friday night or Saturday.
"I think he's made progress each and every day," Fangio said of Lock, who received the majority of the practice reps this week. "When you go from getting basically 10 out of 40 or 42 reps to getting 32 out of 42 — three days in a row — you should get a little better, feel a little more comfortable. And I think he has."
Lock, a 2019 second-round pick, completed 31-of-51 passes for 254 yards, one touchdown and an interception during three games of preseason action. He suffered a thumb injury against the 49ers on Aug. 19, which prevented him from playing against the Rams or Cardinals to close the preseason.
The Broncos then placed Lock on injured reserve once the regular season began. He will be active for the first time in his career on Sunday against the Chargers.
Lock returned to practice ahead of the Broncos' Week 11 game against the Vikings and received limited snaps over the next two weeks.
The Broncos significantly increased Lock's reps this week, as he was slated to receive 75 percent of the offensive snaps.
Lock said earlier this week he feels "super comfortable" and ready to lead the team against Los Angeles. He would be the seventh different quarterback to start a game for the Broncos since Peyton Manning retired after the team's Super Bowl 50 win.
https://www.denverbroncos.com/news/drew-lock-to-be-active-vs-chargers-broncos-yet-to-name-starting-quarterback