Drew Lock to practice ahead of #DENvsMIN, take…
2 min read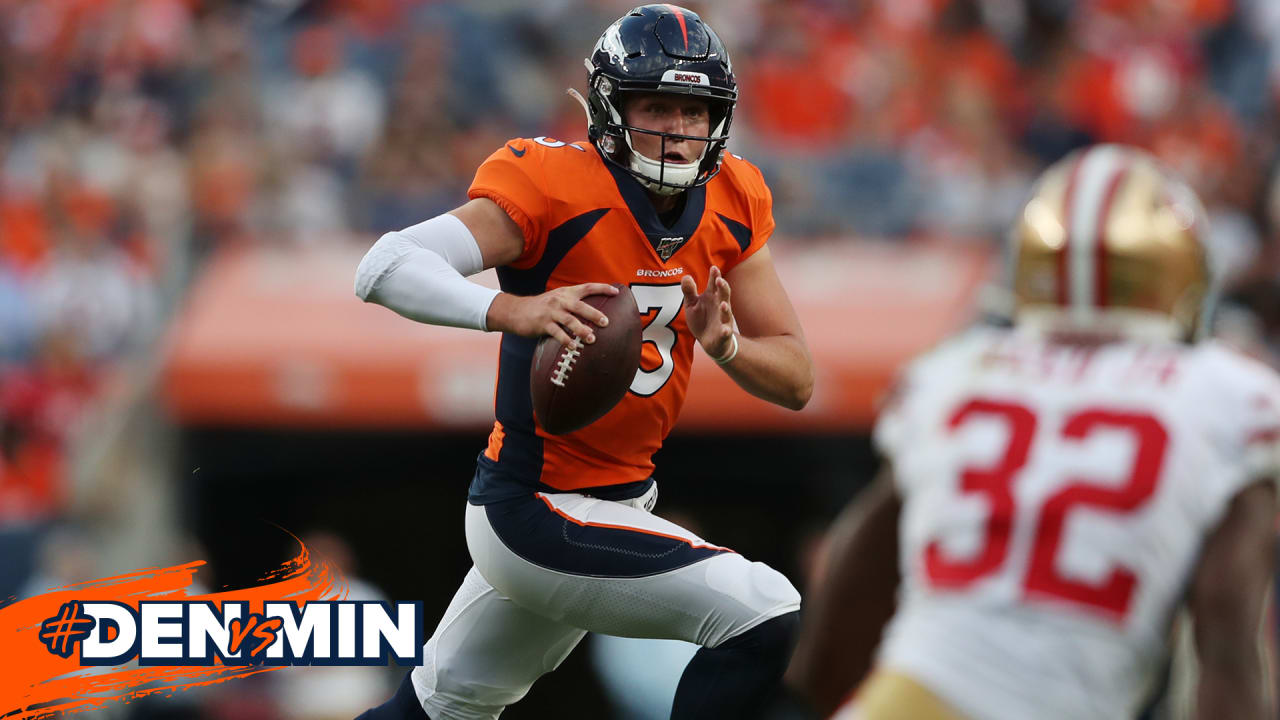 ENGLEWOOD, Colo. — Quarterback Drew Lock will return to practice this week as the Broncos prepare for a Week 11 game against Minnesota, Head Coach Vic Fangio said Monday.
The second-round pick hasn't practiced since suffering a thumb injury on Aug. 19 in a game against the San Francisco 49ers. The Broncos placed Lock on injured reserve in early September.
"We'll try to get him as many [snaps] as we can," Fangio said. "Some of that will be scout team, too. You've got to remember, this guy hasn't taken a snap [or] been in the huddle since the middle of August or early August."
Fangio said a plan for Lock's return to the active roster is "not mapped out."
"It's going to be determined by how he looks and what we think," Fangio said.
The Broncos must activate Lock to their active roster within 21 days, or he will revert to IR for the remainder of the season.
Fangio said the Broncos have not predetermined that Lock will return to the active roster.
"Good quarterback play," said Fangio when asked what he needs to see from Lock. "That he belongs."
Fangio said Brandon Allen, who won his first start against the Browns, could impact the Broncos' plan at quarterback with his own performance.
The Broncos' decision with Lock and Allen is independent of a muddled AFC playoff picture in which the Broncos are just two games back of a wild-card spot.
"Our whole focus is trying to get to 4-6, as bad as that sounds," Fangio said. "We're trying to win the game we play this week. Whether that includes or doesn't include Drew down the road remains to be seen."
Lock said on Oct. 19 that he was "ready whenever" to return to the field.
"I'll always be a confident guy," Lock said. "I'm ready whenever. Whenever they're ready, I'll be ready. I don't know, I've been in this league for, what is it? It's been eight weeks, nine weeks, whatever, [so] they know a lot more about this league than I do and they know a lot more about timing and this whole process. I trust them, like I said, but they'll get a confident guy whenever they call my number up."
https://www.denverbroncos.com/news/drew-lock-to-practice-ahead-of-denvsmin-take-first-step-toward-potential-return