Eberflus enjoys pitch perfect day at Wrigley Field
2 min read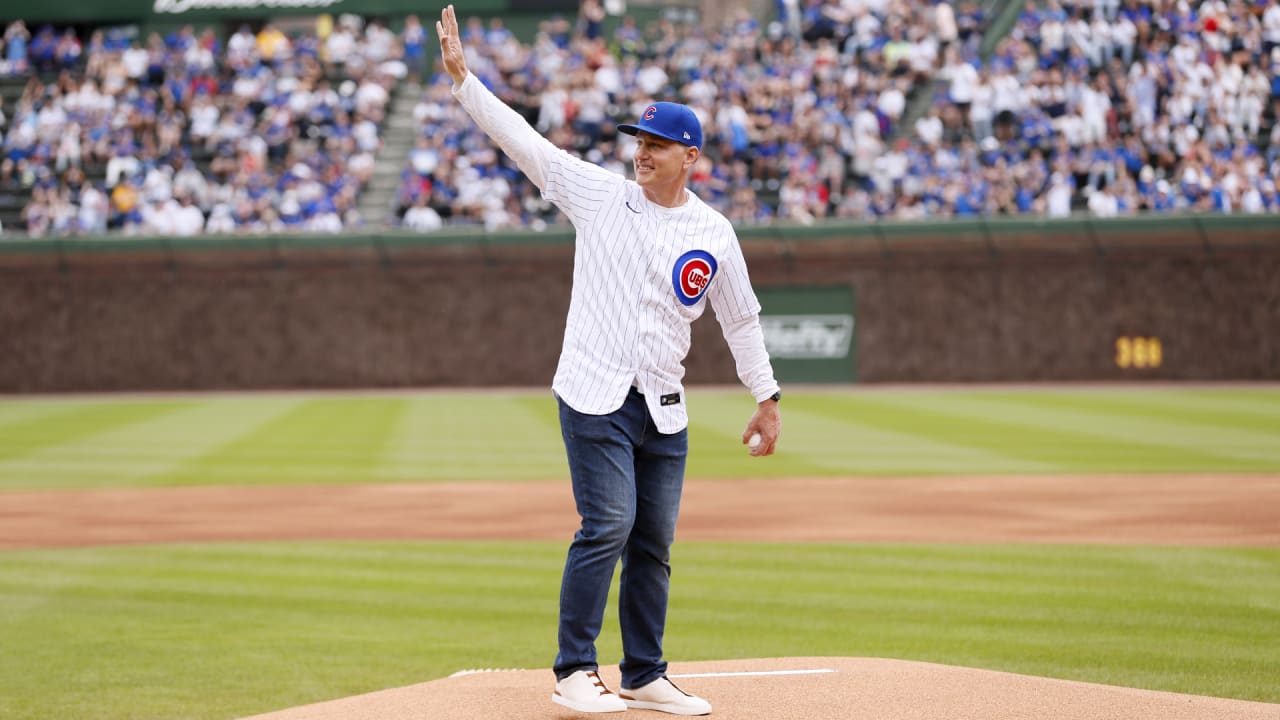 Eberflus practiced for the ceremonial first pitch, setting up an elevated pitching mound and home plate 60 feet 6 inches apart at Halas Hall, and also receiving tips from former Cubs star pitcher Kerry Wood. The Bears coach prepared to sing "Take Me Out to the Ballgame" by watching tapes of the late Harry Caray, an iconic broadcaster who worked for both the Cubs and White Sox.
Eberflus especially enjoyed singing alongside his wife, Kelly, and their daughters, Grace and Giada.
"That was really nice," he said. "To see the smiles on their faces and see them enjoy the day, for me that meant a lot. It was really cool. And to share it with the staff and see the camaraderie there and guys having fun, it was fun."
Eberflus liked hearing stories about the Bears' history at Wrigley Field, which was their home for 50 seasons from 1921-70 before they moved to Soldier Field.
"It's really amazing history," Eberflus said. "All the stories about Gale Sayers and Bronko Nagurski and Mr. Halas, it's just wonderful."
On the field, the Cubs not only beat the Pirates by a football score, but Saturday's 21-0 rout was their largest shutout victory since at least 1901.
So, Eberflus was a good luck charm, right?
"My dad used to always tell me this, he said I had a horseshoe up my keister," Eberflus said with a laugh, "so I think I am a little bit of good luck."
https://www.chicagobears.com/news/eberflus-enjoys-first-pitch-perfect-day-at-wrigley-field-7th-inning-stretch-cubs