Energetic Markus Golden Never Wants To Turn It Off
2 min read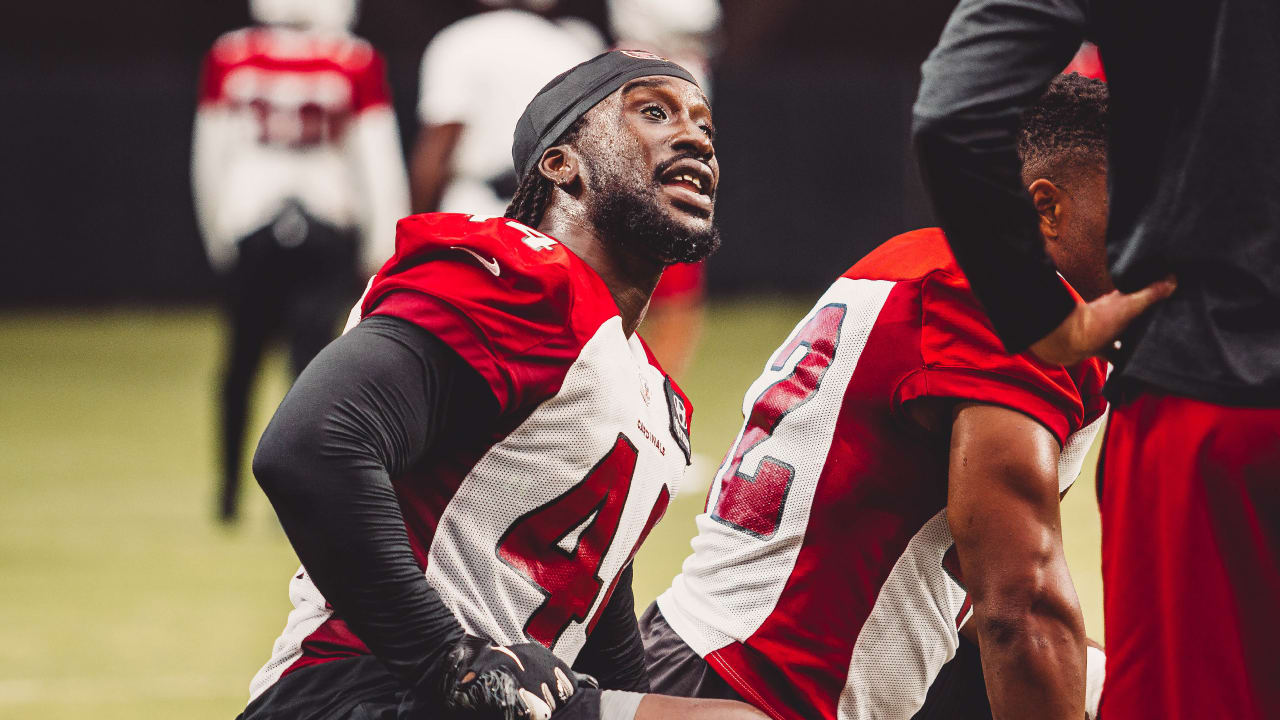 "It definitely makes an impact," coach Kliff Kingsbury said. "You can hear him chirping the entire practice and if he sees somebody who is not bringing the same intensity to a drill or practice, he'll let them know. He backs it up. That's what the guys respect about him. It's not just talk. He's going to bring it to every single drill, every single day."
The emotion isn't always joy. At a recent full-padded practice, the man they call "Junk" — short for Junkyard Dog — slipped during a one-on-one drill going against a tight end and called it a "little dirty" when the tight end kept pushing him down. It left Golden salty the rest of practice, getting noticeably fired up in later 11-on-11 drills – including when he bullrushed tackle Kelvin Beachum for what would have been a sack.
"I call it dog days, you got them pads on, you're sweating, it's a tough day," Golden said. "Those are the type of days I like because it makes the offense better and the defense better for sure.
"I'll get another shot at him — and he didn't block me. I slipped (and) he just kept going. That's what got me mad. But no bad days. If I get to go at you again, I'm going to make sure I win."
Kingsbury said Golden was a "joy to be around, a joy to coach," and emphasized the veteran lifts the energy level around the entire team.
That's fine with Golden – but he also said he doesn't see that being his role. The heightened emotion is a personal thing.
"Don't get me wrong, if I a a guy you can feed off my energy and I can get you going, you can do that," Golden said. "At the same time, it's not my job to get these guys going. If you ain't waking up and happy to be in the NFL., happy you get to go out and compete, it ain't going to work anyway. One person ain't going to get you hyped up.
"I am going to bring it no matter what. That's just who I am. I bring the energy no matter what and lay it on the line. Hopefully guys follow me and usually, guys do follow me."
https://www.azcardinals.com/news/energetic-markus-golden-never-wants-to-turn-it-off