Eric Kendricks Named 2020 Sportsperson of the Year
2 min read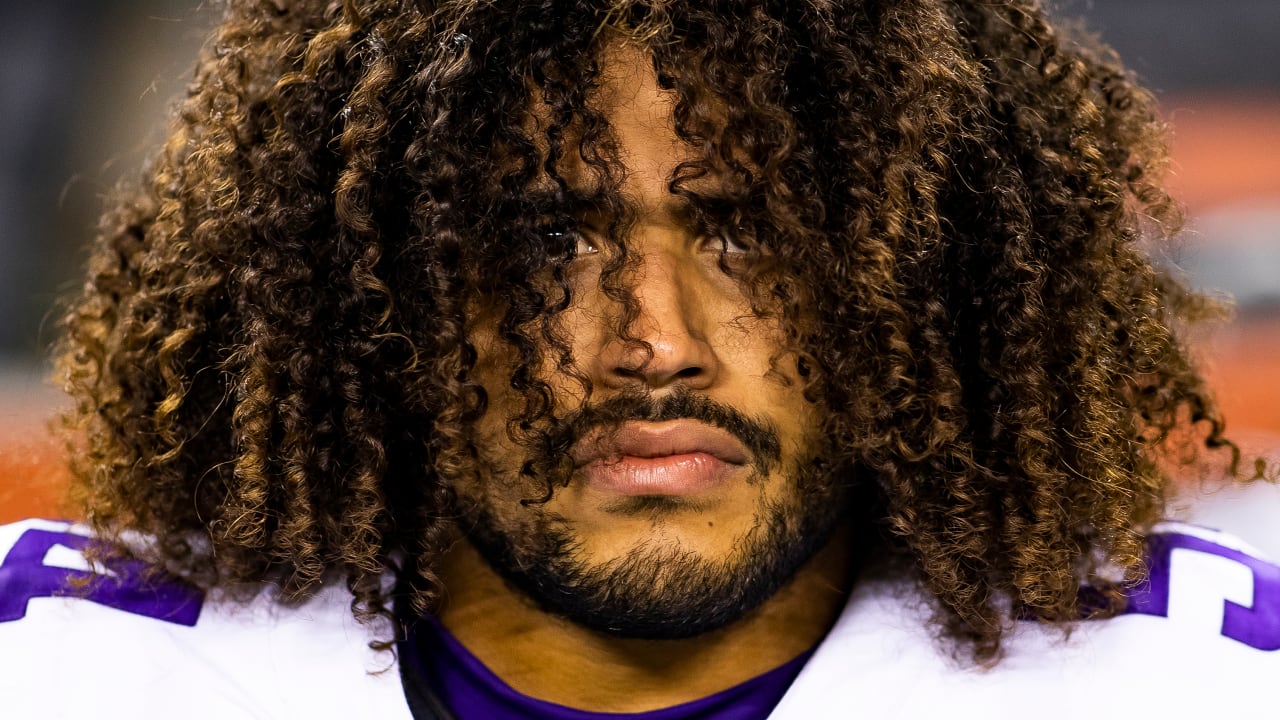 Thagon told Goessling that Kendricks was just "doing what he'd always done" to care for others.
Kendricks now is at home in Minnesota, where the All-Pro linebacker is "the heart of a Vikings defense in transition," Goessling noted.
It's here, in many ways, where he's confirmed his life's work is to try and pack as many people into the car as possible, in hopes of getting them where they're supposed to be.
Kendricks told Goessling that Minneapolis "has given me a lot" since the Vikings drafted him in 2015.
"I just wanna give back, man. My ultimate goal is to give back in the town where I'm from. Fresno is always on my mind, as far as that's concerned," Kendricks said. "But I'm here, and there are awesome organizations all around here. Everyone loves the Vikings here, so it makes it that much easier to give back in the community. People listen. People watch. It's important to me to show, not only the youth in this city but people who follow and support, ways to be [helpful]."
11 International players to compete for NFL practice squad opportunities
E​leven athletes from nine countries will compete for a spot in the 2021 International Player Pathway Program, the NFL announced Wednesday.
The program was established in 2017 and aims to "provide elite international athletes the opportunity to compete at the NFL level, improve their skills and ultimately earn a spot on an NFL roster.​"
Aaron Donkor (Germany), Taku Lee (Japan), Yoann Miangue (France), Leonel Misangumukini (Austria), Adedayo Odeleye (United Kingdom), Ayo Oyelola (United Kingdom), Max Pircher (Italy), Sammis Reyes (Chile), Bernhard Seikovits (Austria), Lone Toailoa (New Zealand) and Alfredo Gutierrez (Mexico) will soon begin training in the United States in hopes of being selected for a practice squad position for next season through the International Player Pathway Program.
_One of the NFL's eight divisions, to be chosen at random, will receive the international players selected for the 2021 program. At the conclusion of preseason training camp, each player will be eligible for an international player practice squad exemption with his assigned team. This provides the assigned team an additional practice squad member for the season. _
In 2020, four athletes from the International Player Pathway Program were selected for the four NFC East clubs.
According to the NFL, notable program participants currently on NFL active rosters include Patriots fullback Jakob Johnson (Germany), Eagles tackle Jordan Mailata (Australia) and Panthers defensive end Efe Obada (U.K.).
https://www.vikings.com/news/eric-kendricks-2020-star-tribune-sportsperson-of-the-year