ESPN Breaks Down NFC Wild Card Race
2 min read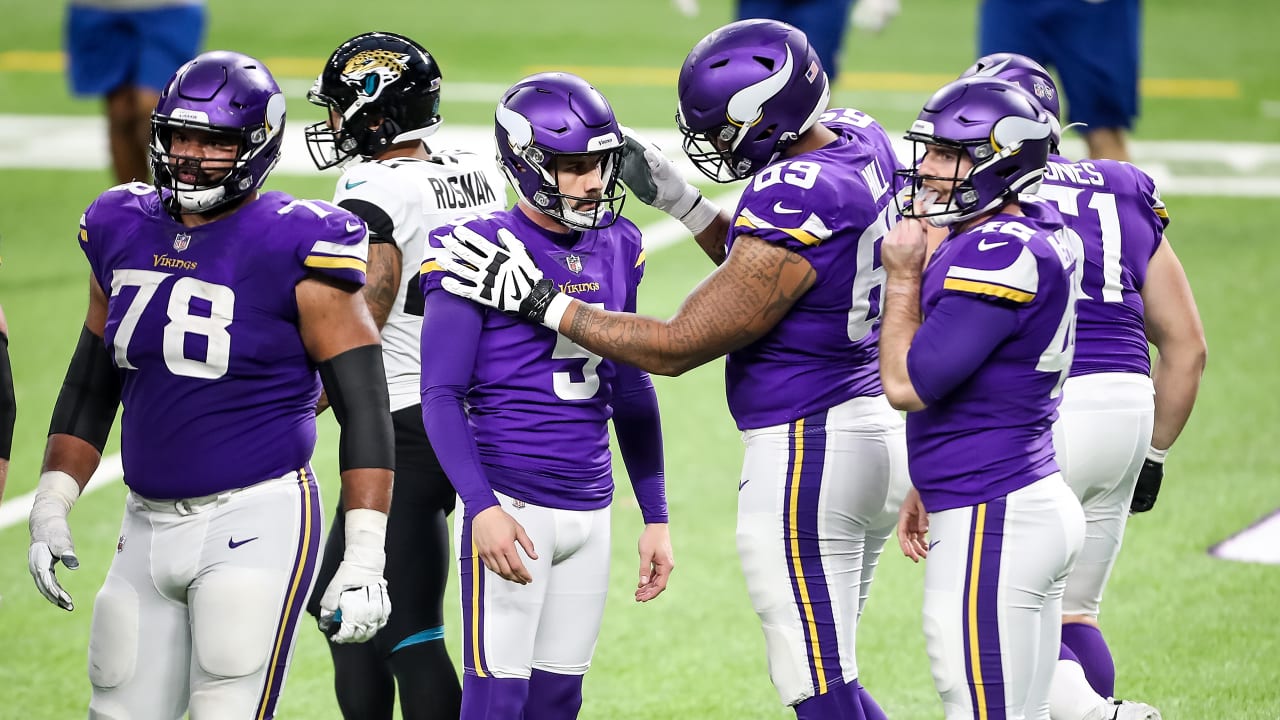 CBS Sports gives Minnesota B-minus for Jacksonville battle
Easy or not, the Vikings got 'er done.
And while there were plenty of miscues throughout yesterday's matchup, the Vikings put up enough big plays on all three phases to lift them over the Jaguars.
CBS Sports' John Breech gave out his weekly grades, with Jacksonville earning a B and Minnesota receiving a B-minus. Breech wrote:
At multiple points in this game, it looked like the Vikings were going to blow it against the lowly Jaguars, but Minnesota was able to rebound thanks to fantastic second half from Kirk Cousins, who bounced back with two touchdown passes after throwing a pick-six on Minnesota's opening possession of the third quarter. The Vikings also got off to a rough start on defense, but like Cousins, the D bounced back in the second half with a fumble recovery, a safety and an interception in overtime that helped set up Dan Bailey's game-winning field goal, a redeeming kick after a performance that included two missed extra points and a missed field goal.
Breech said that Cook "had his ugly moments," including the fumbled handoff at the goal line, but that the running back "redeemed himself in OT" with 31 rushing yards on eight attempts.
The Vikings best performances arguably came from two rookies: Justin Jefferson (nine catches for 121 yards and a TD) and Cameron Dantzler, who picked off a pass and recovered a fumble. The win wasn't pretty, but ugly wins count the same as pretty ones, and this victory will keep Minnesota in the NFC playoff race.
https://www.vikings.com/news/2020-playoffs-nfc-wild-card-espn-breaks-down