ESPN Ranks Vikings Roster Among NFL's Top 10…
2 min read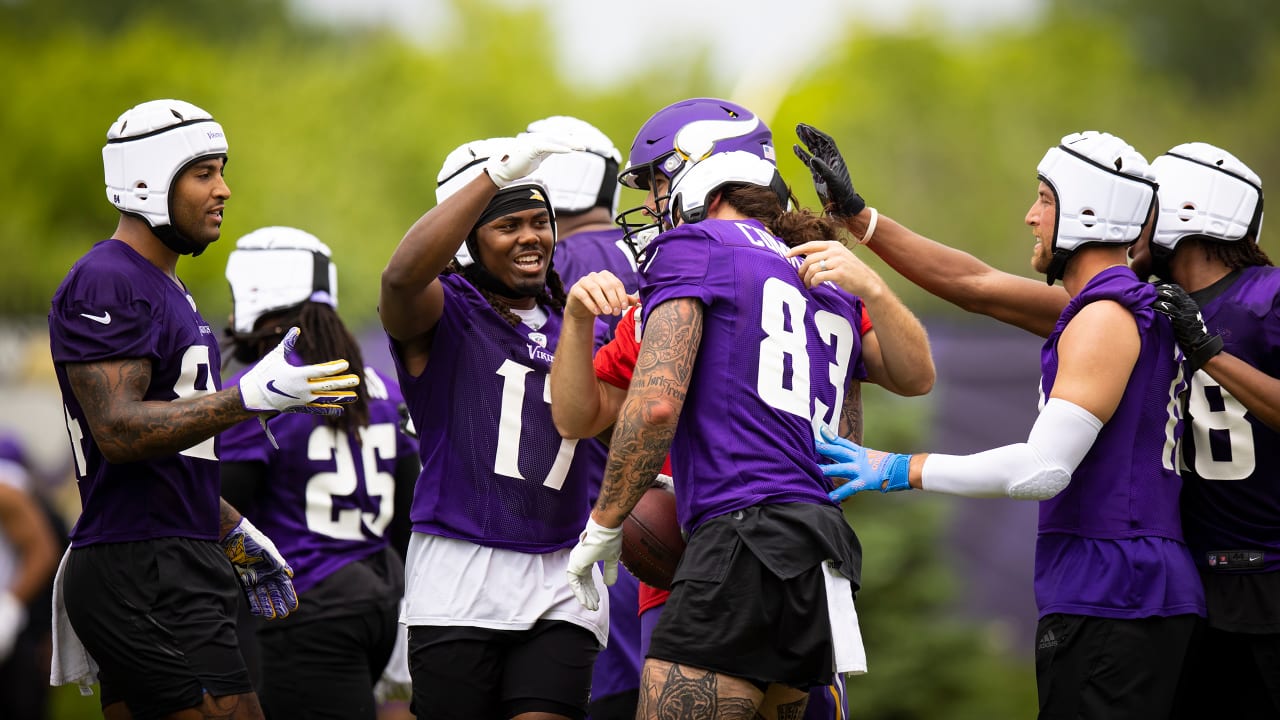 Lastly, Linsey looked at the Vikings "X-Factor" for 2021, highlighting free agency signee Patrick Peterson.
Last season, the Colts were the beneficiary of a former Vikings cornerback (Xavier Rhodes) transitioning to a scheme that better suited his talents. Minnesota fans will be hoping to be on the receiving end of a similar situation for Patrick Peterson in 2021. Peterson ranks in just the 37thpercentile of outside cornerbacks in coverage grade over the past two seasons. However, Vance Joseph's man-heavy defense did Peterson's declining athleticism no favors. The Vikings secondary provides an opportunity for Peterson to bounce back in a more favorable defensive scheme.
Which teams joined Minnesota in the top 10, you ask? Linsey topped his list with the Buccaneers, who returned all their starters after winning Super Bowl LV. Behind Tampa Bay were as follows: Chiefs, Browns, Bills, Ravens, Packers, Rams, Cowboys, Vikings, Broncos.
Minnesota's other two division rivals, Chicago and Detroit, were ranked 23rd and 31st, respectively. Houston came in last on Linsey's list.
Vikings Legend continues making difference in the community
Chad Greenway hasn't played for the Vikings since 2016, but Minnesota continues to feel his presence.
Kevin Miller of the Sun Post newspaper wrote:
The Brooklyn Center-based nonprofit offers wheelchair-accessible playground equipment for children who are unable or rarely able to play on conventional playground equipment.
Included in the equipment are a custom-built playground dubbed the "Dragonfly tower," a mini baseball diamond with artificial turf, and outdoor musical instruments, such as metal chimes and glockenspiels.
Located on Twin Lakes, the facility is the only children's respite home in the state, and the third in the country. It provides children with life-threatening conditions and their families a home to utilize for short breaks, as well as end-of-life care in a home environment.
According to Founder and Executive Director Katie Lindenfelser, she and others toured similar facilities in England before Crescent Cove opened in 2018. While visiting Acorns Hospice in Birmingham, Lindenfelser met a young boy named Jack and asked him "what Crescent Cove ought to look like" upon completion.
"He replied, 'Be sure there's a blue slide in the back garden,' " she told Miller, looking toward the blue slide installed on the playground equipment. "And thanks to all of you, Jack's declaration came to be, and we are reminded of the visions and dreams coming true for kids in Minnesota right here at Crescent Cove."
https://www.vikings.com/news/roster-among-nfl-top-10-strongest