ESPN's 'Season in Review' Highlights 'Biggest…
2 min read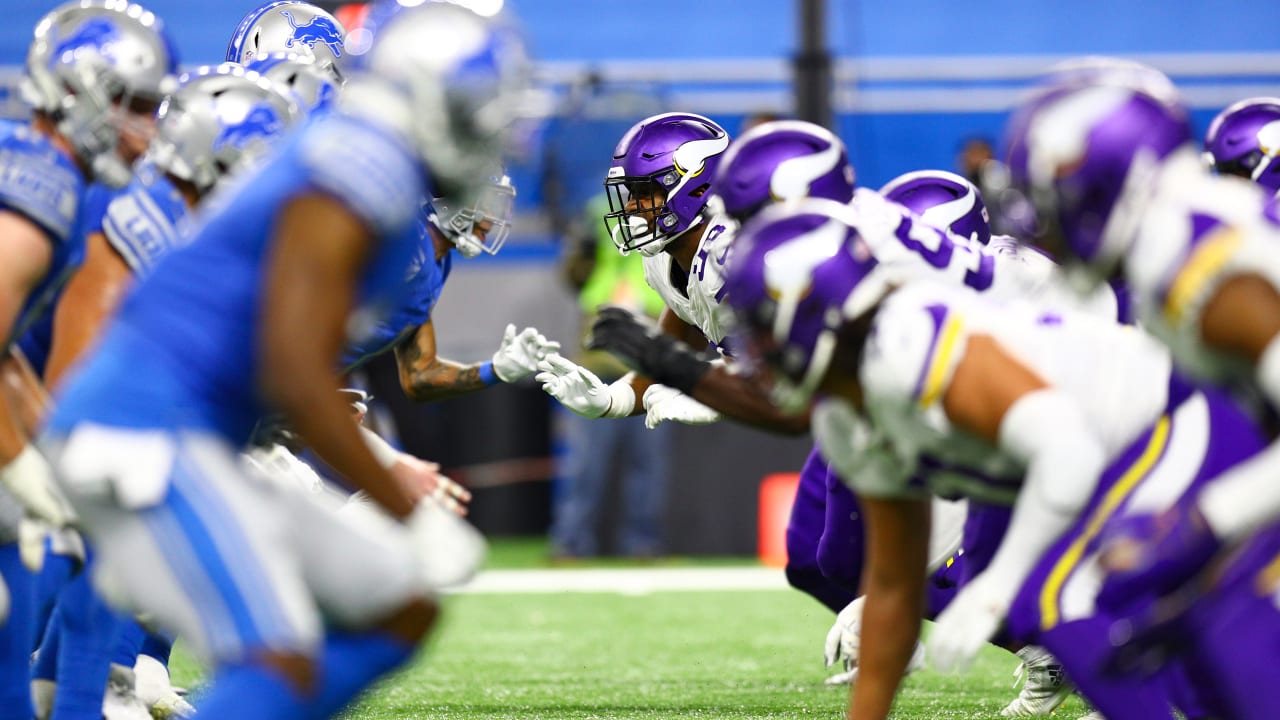 He then looked at first-year offensive linemen and cornerbacks, offering evaluations.
Of the two rookie guards — Jonah Jackson (Lions) and Ezra Cleveland (Vikings) — Cleveland put forth the better performance in pass protection. Pending final review, Jackson was charged with four pressures allowed against a Vikings defensive front that struggled to generate pressure all season. If that figure holds, it would tie the most pressures Jackson has allowed in a single game this season.
Jeff Gladney and Harrison Hand both drew starts at cornerback for Minnesota — Gladney in the slot and Hand outside. Gladney had some success inside, allowing just one reception for seven yards into his coverage on 20-plus slot coverage snaps, pending final review.
Craig's '5 extra points' include praise of Cousins, criticism of D-line
Craig recapped Minnesota's high-level struggles on defense and specifically pointed to the Vikings pass rush – or lack thereof – during the campaign. He wrote:
The Vikings entire decimated defense entered Week 17 tied with Jared Allen's 2011 sack total of 22. But the deadlock was broken! Hercules Mata'afa had the Vikings lone sack Sunday, but the season total of 23 still checked in dead last in team history since sacks became an official statistic in 1982. Even in 1982 – the nine-game strike-shortened season – the Vikings had 30 sacks. This year's sack yardage of 126 yards also ranks last.
Craig also made comparisons between Jefferson and Randy Moss, commented on kicker Dan Bailey's "freefall" over the final quarter of the season, and highlighted Cousins' stack of starts for Minnesota.
Quick, name the top five Vikings quarterbacks in career games started. Fran Tarkenton, of course. He had 170. Tommy Kramer (110). Daunte Culpepper (80). Wade Wilson? Yep. He had 48. Then who? Kirk Cousins.
His 47thregular-season start for the Vikings on Sunday moved him ahead of Brad Johnson into fifth place. Cousins has done this in three years, missing only one game when Zimmer rested his starters in Week 17 last season.
With the win Sunday, Cousins' record as a Viking is 25-21-1 (.543). The win total ranks sixth behind Tarkenton (91-73-6, .553), Kramer (54-56, .491), Culpepper (38-42, .475), Johnson (28-18, .609) and Wilson (27-21, .563). Cousins reached a career-high 35 touchdown passes this season.
https://www.vikings.com/news/2020-season-review-highlights-biggest-offseason-question