Fangio offers insight into Bolles' holding call in…
2 min read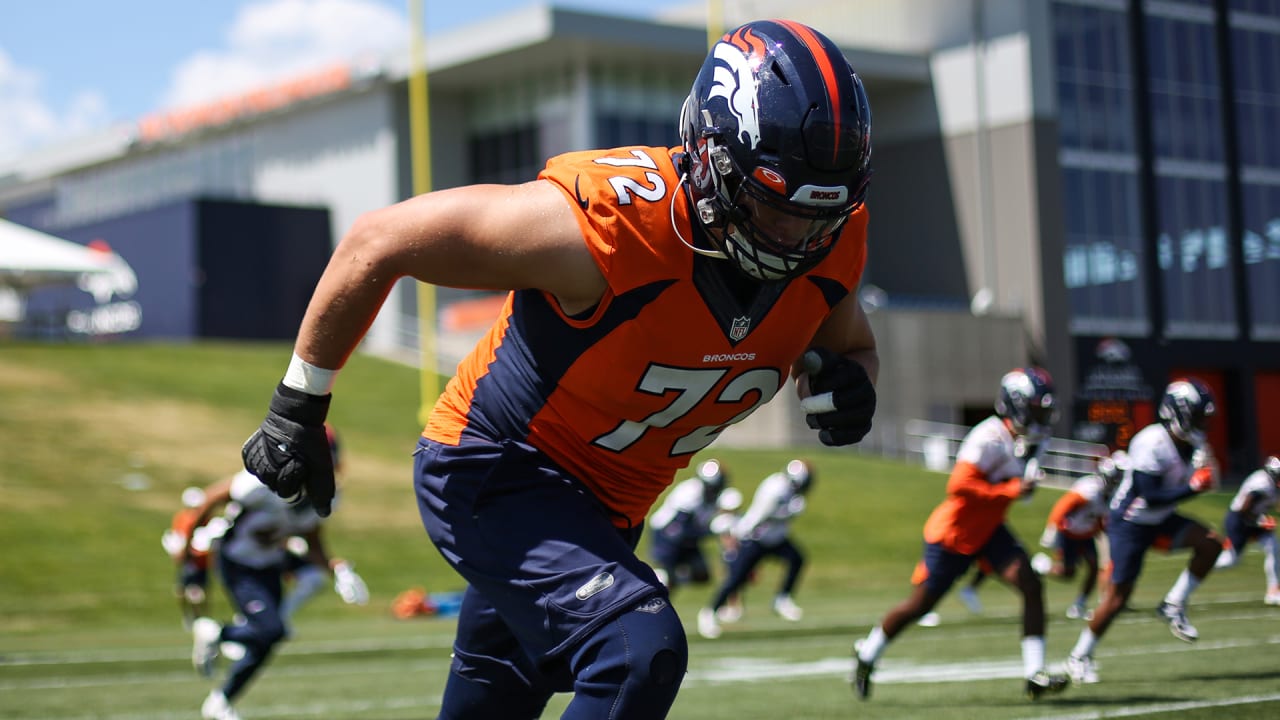 BRADLEY CHUBB'S BIG NIGHT
After an impressive Monday night performance from Bradley Chubb, Fangio praised the outside linebacker.
"He played well. Gave us two good pass rushes — there were actually three — that really turned the series around," Fangio said. "A bunch of them were on third downs. He kicked up his game and gave up the kind of production that we expect from him."
Chubb recorded three tackles, a forced fumble and a quarterback pressure that led to an interception.
But the fifth-overall pick said he expects more from his game.
"I think it was pretty good, but there's still a lot of areas I need to improve in," Chubb said Wednesday. "You guys might not see it, but there's a couple things I messed up on and I still have to fix that [to] make sure I'm locked in one hundred percent. Just making sure I get all the calls, everything, [making] sure I'm doing my job to the best of my ability and not try and go rogue and do different things just to make plays and stuff like that. Just try to stay home with the defense and what they're trying to do."
THE PLAN FOR THE STARTERS
After most of the Broncos' starters played a little more than a series against Seattle and a quarter against 49ers, Fangio hasn't decided on how much they'll play against the Rams.
"That's up in the air right now," Fangio said.
He later addressed the Rams' strategy of not playing starters and how it affects who he plays.
"This is our fourth preseason game, not our third," Fangio said. "That's [factoring] into it more than anything else."
Cornerback Chris Harris Jr., who played the first quarter on Monday night, joked about taking a game off.
"Honestly, I don't care for the preseason. No, I don't want to play," Harris said with a laugh. "But I'll play, though. I feel good. I feel great."
IMPROVING CORNERBACK DEPTH
With cornerback Bryce Callahan sidelined with a foot injury, De'Vante Bausby and Isaac Yiadom have taken advantage of the extra reps.
"They've done well," Fangio said. "I think they've both improved tremendously. I had Baus a few years ago. He's much better than he was then. I think Ike's done a good job coming back from his injury and improving every day. I'm pleased with those guys' progress."
https://www.denverbroncos.com/news/that-wasn-t-garett-at-all-fangio-offers-insight-into-bolles-holding-call-in-sfvs