Ficken Focused on Returning Complementary Football…
4 min read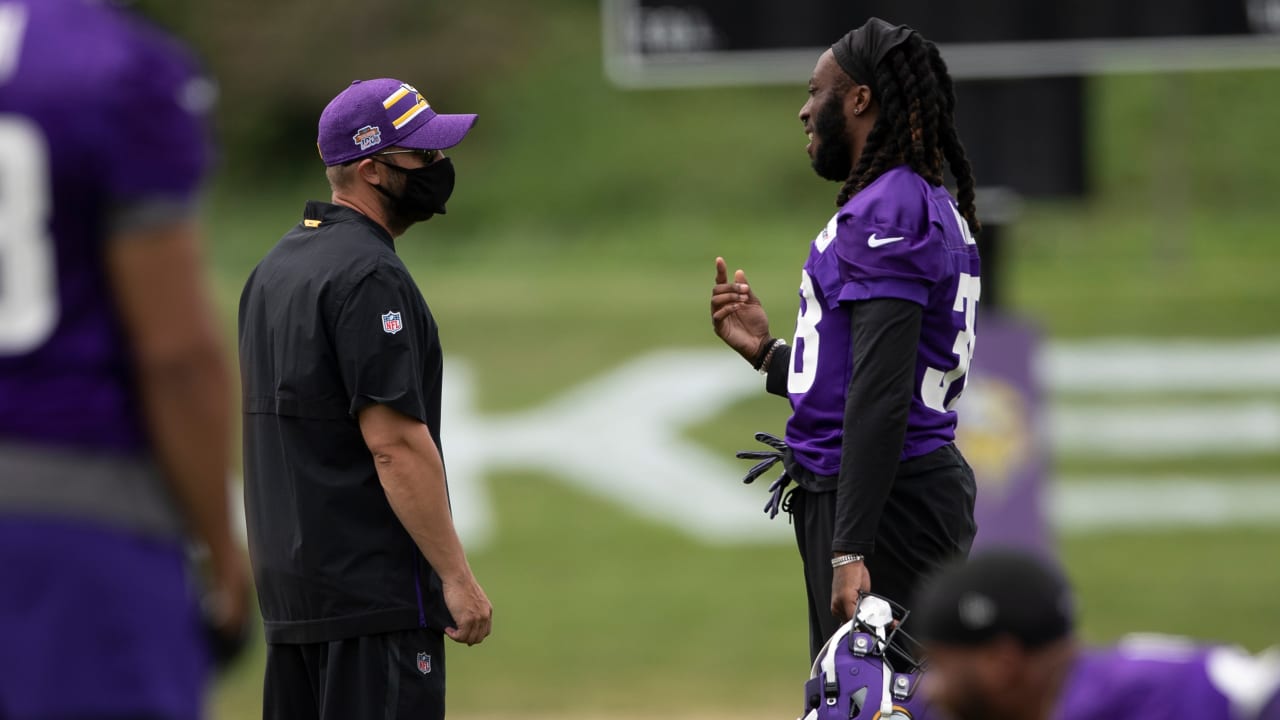 Dan Bailey missed one extra point and two field goals in the first 11 games of the season, but he hit a slump in the final five games with 10 total missed kicks (five field goals and five extra points) in Minnesota's final five games.
The Vikings return game struggled, and they also switched long snappers partway through the season, moving on from Austin Cutting and signing veteran Andrew DePaola.
Ficken acknowledged the problems while also pointing out positives and areas for growth.
"Obviously we did have some issues, but we're looking forward to [sitting down with Head Coach Mike Zimmer] and correcting those things," Ficken told Twin Cities media members on Tuesday. "We just need to be able to help our team win that field position battle. We've got to play that complementary football. And what I mean by that is that on the opening kickoff, when we're kicking off, we've got to make sure we get them inside the 20 to help our defense get that long field. They get that long field, they get the three-and-out, we go ahead and get a nice punt return, set up our offense for a nice score.
"We've got to get back to playing complementary football, and there's a lot of factors that come along with that," he continued. "We had a great opportunity to go ahead and develop a lot of the depth with this roster with some of these young guys, and I want to continue to build on that. Coach Zimmer and [General Manager Rick Spielman] have put together a phenomenal roster, and I'm excited just to get to work with these guys."
Among the players Ficken will be working with are kickers Bailey and Greg Joseph, whom the Vikings signed last Thursday.
Although Bailey did hit a rough patch down the stretch of the 2020 campaign, Ficken remains confident in the longtime kicker's abilities.
"[Dan is] a top-12 kicker in NFL career stats, and you talk about as long as he's played, he's in the top five in terms of his success," Ficken told Henderson. "He is a tremendous professional, he knows exactly what his strengths are and what his craft is. I mean, he goes at the highest level in terms of his performance, and I have the utmost confidence and belief that he's going to get back on track.
"Yeah, he had a couple hiccups last year, but I know he's ready to accept this challenge and move forward and put it behind us," he added. "I'm very glad and blessed that he's still under contract and a Viking right now, because I think he'll do a great job."
The recent addition of Joseph, though, means there will likely be at least a training camp battle between he and Bailey. Joseph has been a specialist journeyman since entering the league as an undrafted free agent in 2018; he played 14 games that season for Cleveland, where he overlapped with Vikings punter Britton Colquitt.
As Ficken continues working toward the 2021 season and righting the Vikings special teams ship, he's excited about the group's potential and what's to come.
"I know we didn't achieve the success we hoped for in 2020, but I think there's a lot of optimism," he said. "I mean, we've got a veteran group of specialists … and I believe in them. We've got a great young roster to develop and continue to bring along. A lot of those guys have a lot of experience [from 2020]; a lot of them never played special teams in college, so they got that first taste of an NFL season and playing special teams. So I think a lot of good things are going to be coming from that. We blocked a couple kicks this past year, which is exciting.
"The biggest thing is, we've got to impact this game and flip that field position and do it in a positive way to help our team win football games," Ficken added. "I think we've got the right men on this roster – and then obviously through the draft coming up and the offseason, we can build on that."
https://www.vikings.com/news/ryan-ficken-special-teams-coordinator-complementary-football