Final Projections Before SF Takes the Stage
2 min read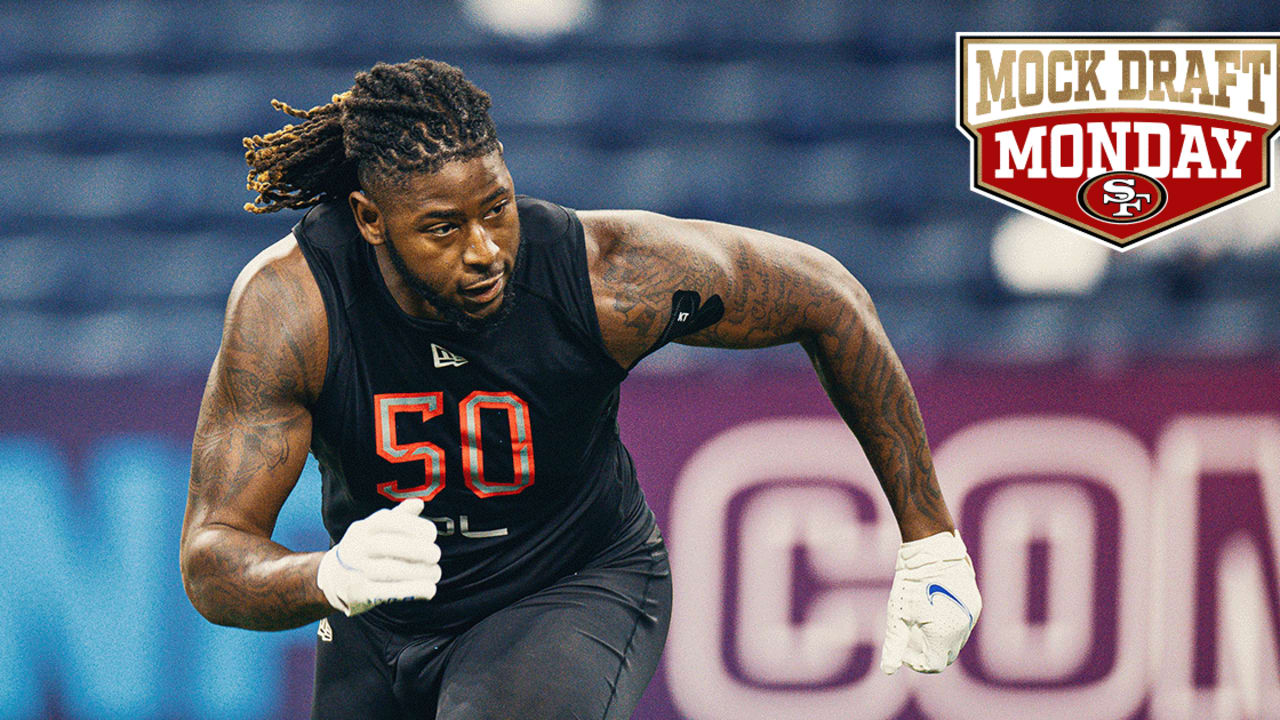 The San Francisco 49ers are only four days away from selecting the 61st-overall pick in the 2022 NFL Draft and news updates from NFL analysts have been running wild.
In a pre-draft press conference, general manager John Lynch indicated there are no set plans for the 49ers to trade into the first round. However, Lynch also mentioned the great volume and depth of quality prospects in this year's draft, allowing San Francisco to make valuable picks in the later rounds.
"Because we're so far back, I think when you start talking about a draft that the volume of it is probably the strength, there's a good thought just to stay put and even go back and acquire more picks," Lynch said. "It's going to be a little boring on Day 1. We're not used to that. We're used to having some action, and we'll see, that might happen again. But, otherwise, we'll kind of sit through and continue to work so that when we get to our pick, whenever that is, we're ready to make it the best move for the 49ers."
While San Francisco currently lacks a first round pick, the team owns nine-total selections, including three on Day 2.
With just several days until we find out the direction Lynch and Co. take for the 2022 NFL Draft, here is the final installment of the 49ers Mock Draft Monday.
https://www.49ers.com/news/mock-draft-monday-2022-draft-second-round-lynch-nfl-wright-pitre-cross-dulcich