Following 3-0 start, Broncos turn toward tough…
3 min read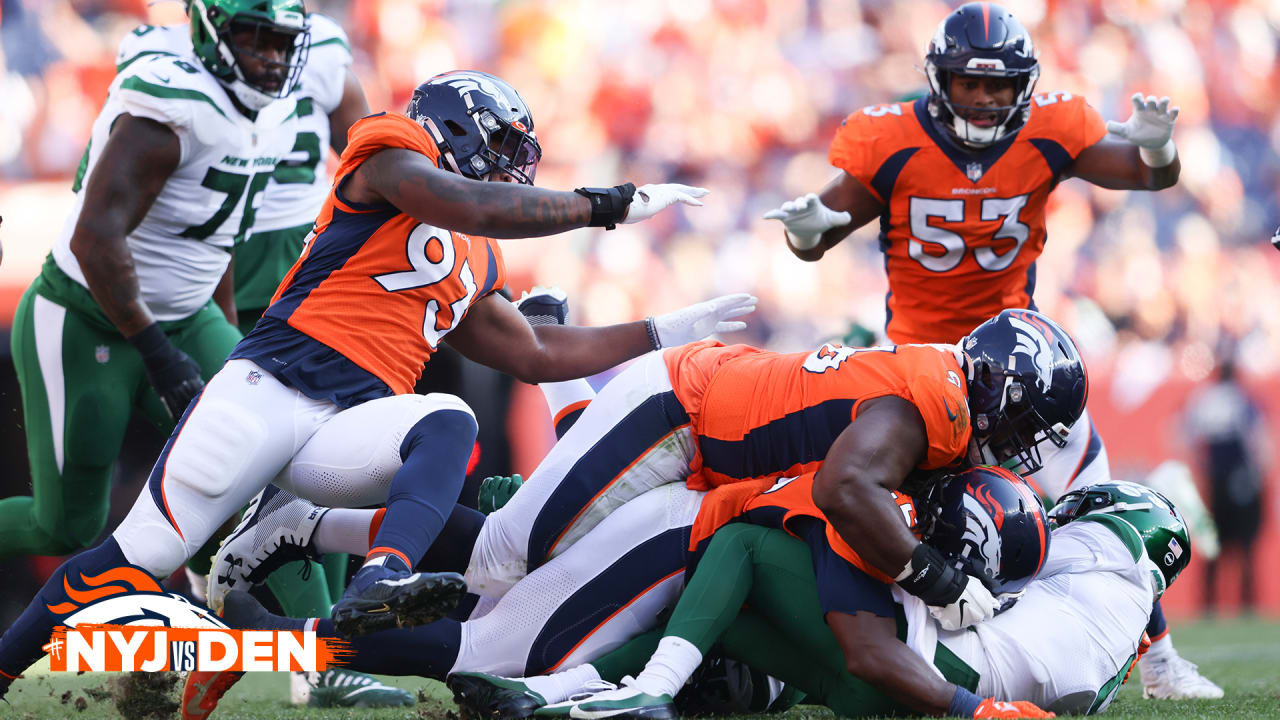 'DIFFERENT TYPE OF UNDRAFTED GUY'
The Broncos' receiving corps has taken a hit over the last three weeks, as the team lost Jerry Jeudy for an extended period of time and now will be without KJ Hamler for the rest of the season.
In their absence, the Broncos should rest easier knowing they can count on Patrick.
The fourth-year player had another productive game against the Jets, as he caught a season-best five passes for 98 yards. The performance was Patrick's highest output since a 119-yard game against the Dolphins last year, and it's the fourth time he's gone over 90 yards in his career.
"I think Tim is a really good receiver — I always have," Fangio said Sunday. "He caught the 50-50 balls and caught the balls inside the hash and inside the numbers — wrangled them. Tim's a damn good NFL receiver."
Despite his production, Patrick he is "probably not" going to stop surprising people around the league.
"[I was] undrafted," Patrick said. "I'm never going to get viewed as that guy, just because I wasn't drafted so they think my ceiling isn't high — but I'm a different type of undrafted guy, so my ceiling is pretty high."
With Patrick and Courtland Sutton, the Broncos have a pair of tall, physical receivers who should be able to take advantage of matchups on the outside.
"It's difficult because even if we're covered, we're not covered," Patrick said. "You could play the perfect defense and we'll go out there and make an amazing catch, and the coach can't tell you, 'Oh, you've got to do this better.' You were in the perfect coverage, but we wanted the ball more and we got it, so it's deflating for defense when you make plays like that."
And while Patrick posted good numbers on Sunday, he believes there's plenty of room to improve.
"Honestly, I watched the tape last night, and I didn't think I played that well," Patrick said. "I just made big catches that you guys like, so it seemed like I played well, but I had a lot of little things I messed up on. My route-running wasn't as good as it was in the past the first two games, but I made bigger plays this week so it kind of washes all of that away."
Fullback/tight end Andrew Beck was active for the first time this season against the Jets, and he played an instrumental role on each of the Broncos' touchdowns. Beck cleared the way for both Javonte Williams and Melvin Gordon III, clearing out a defender to make a path for the running back.
The Broncos weren't great in the running game — Williams and Gordon averaged a combined 3.0 yards per carry — but they converted a few critical opportunities.
Denver will face another difficult test in the run game on Sunday, as the Ravens have allowed just 79.0 rushing yards per game, which ranks ninth in the league. Fangio, though, knows the Broncos still must find a way to pick up yards.
"The Ravens historically are very tough to run on," Fangio said. "They have big defensive linemen, and they have good players. Their scheme is hard to run on at times, but we're going to have to find a way to grind some yards out of there."
It remains to be seen whether Beck will again be part of that plan.
https://www.denverbroncos.com/news/next-day-notebook-following-3-0-start-broncos-turn-toward-tough-challenge-agains