Former Broncos QBs John Elway, Peyton Manning…
3 min read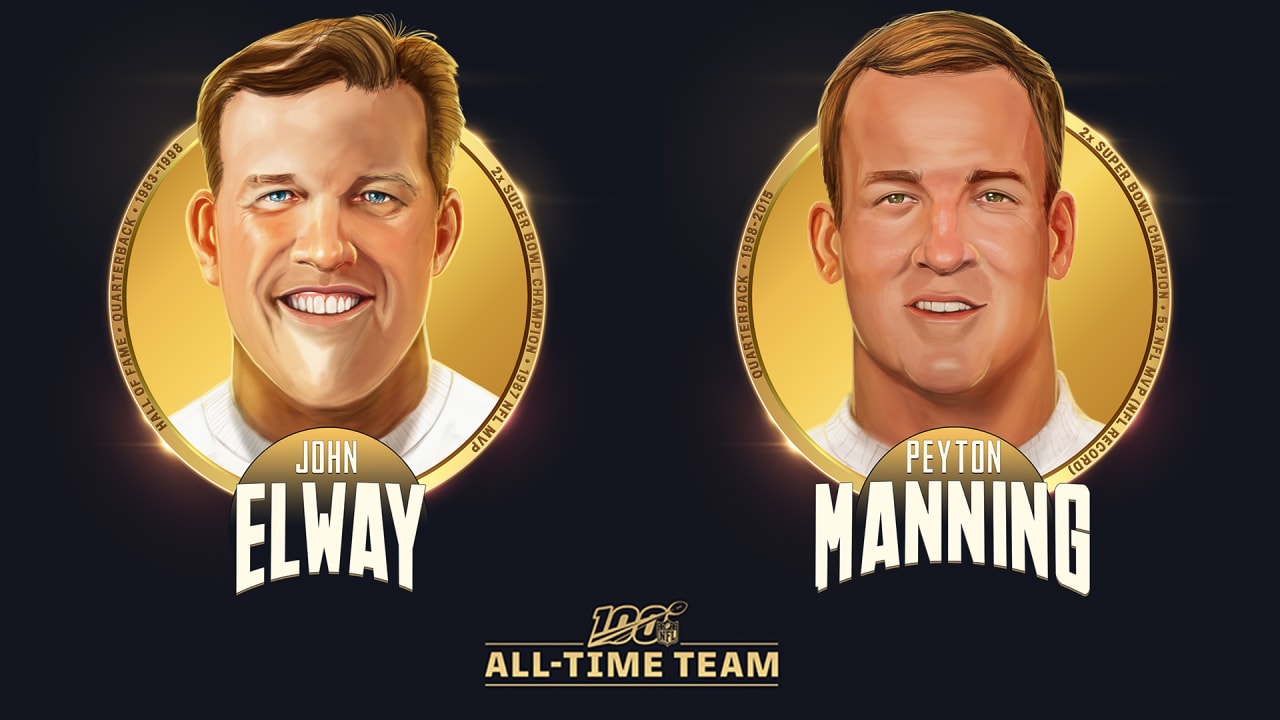 Manning was just as dangerous a quarterback as Elway, even if he didn't have the same arm strength or mobility. Rather, it was his ability to process information quickly, his accuracy and his understanding of the game — in addition to a reliable arm — that made Manning one of the greatest quarterbacks ever.
"When you play against Peyton Manning, you play against the quarterback and the game-planner and the offensive play-caller," Belichick said. "… He's playing you, he's under center, he's got the game plan, he's going to handle the protections, he's going to make the adjustments and he's going to call the plays, and he's going to execute the plays. You've got to really figure out how he sees the game, because in the end, that's going to trump everything else. It's unusual to see a quarterback like that. He's a little different than any of the other ones. 
"Call it a chess game, call it a matchup, but he was all those wrapped up into one. You've got to know the play-caller, you've got to know who's making the game plan, and you've got to know how the quarterback thinks — and that was all Peyton Manning."
In a career that stretched almost two decades, Manning racked up five NFL MVP awards, 14 Pro Bowl selections, seven first-team All-Pro nods and won two Super Bowls with the Broncos and Colts.
Perhaps even more impressive was how he revolutionized the game through the air. By the time he retired, he was pro football's all-time leader in passing yards and passing touchdowns, and he still holds the record for most passing touchdowns in a single season.
"Peyton was such a spectacular player," Patriots quarterback Tom Brady said on the show. "We had so many great games against him. To be on the other sideline, you just knew the margin of error was razor thin. He was a relentless competitor. And I think he had incredible expectation[s]. One thing I really admire — I felt like as a 199[th-overall] pick, I had a year where I could essentially just learn and play with no expectation. I mean, he was the first pick overall, he was probably the top-rated recruit in high school, and then ends up having the most prolific career of anybody that's ever played. I think that speaks a lot about him about expectation and meeting expectation, as well. Only he himself could really match his expectation; he was that type of athlete and competitor."
Manning and Elway are two of three former Broncos selected to NFL 100 All-Time Team. Cornerback Willie Brown, who played for the Broncos from 1963-66 before spending 12 seasons with the Raiders, is the other.
https://www.denverbroncos.com/news/nfl-100-all-time-team-greatest-quarterbacks-ever-john-elway-peyton-manning