Former Cardinals DL Zach Kerr lost to Rams in…
2 min read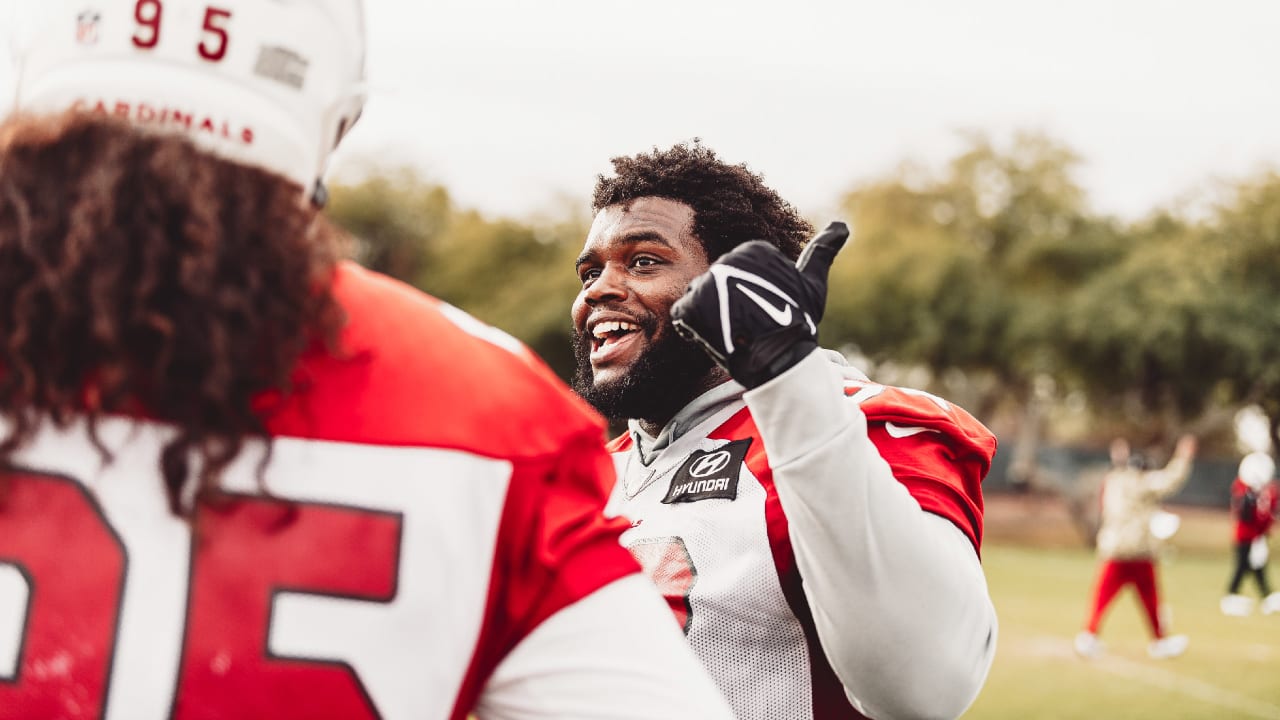 My favorite story on the subject is one to which I have personal ties. After the 2002 season, when the Buccaneers played the Raiders in the Super Bowl, the Raiders needed to add a tight end after an injury during the AFC Championship.
They turned to Jeremy Brigham, who had been with them a few seasons but had been released with an injury settlement early in the season. I knew Brigham, having covered him mostly as a basketball player for Scottsdale Saguaro High School. I had a chance to talk to him one on one during a media session, and he recounted just hanging out at home until the Raiders called to see if he was interested in coming back.
The next day, he said, Brigham was in a seat next to Jerry Rice flying to San Diego on the team charter.
Kerr's story took a similar tact. Originally signed by the Cardinals after J.J. Watt went down with his shoulder injury in Week 8, Kerr was cut the day after the regular season and signed back to the practice squad. The Bengals actually came calling to sign him away, but the Cardinals elevated him for the Rams playoff game, not certain of the health of Watt.
Watt indeed played. Kerr was left inactive, reverting to the practice squad the next day – essentially making him a free agent now that the Cardinals' season was done. Now Kerr could – and did – sign with the Bengals.
"It was the first time in my career I've been bounced around like this during the season," said Kerr, who also played for the Cardinals in 2019. "I just had to adjust my thinking and adjust my outlook. It's been crazy, really wild. Obviously, it didn't go the way we had wanted it in A-Z, but now I'm a Bengal and I'm here to help them win a Super Bowl."
Kerr played defensive snaps in three games for the Cardinals, 44 total, and none after the Week 13 game in Chicago. In his two games with the Bengals, he has 29 snaps. He's had to learn a defense on the fly, with little margin for error in high-stakes games.
But it's a better feeling than what he had during his final evening with the Cardinals, and he isn't the first player to parachute in to a roster spot this time of year.
"We're all football players," Kerr said. "We all know what it's like."
https://www.azcardinals.com/news/former-cardinals-defensive-lineman-zach-kerr-and-odd-trip-to-super-bowl