Former Chicago Bears RBs Gale Sayers, Willie…
2 min read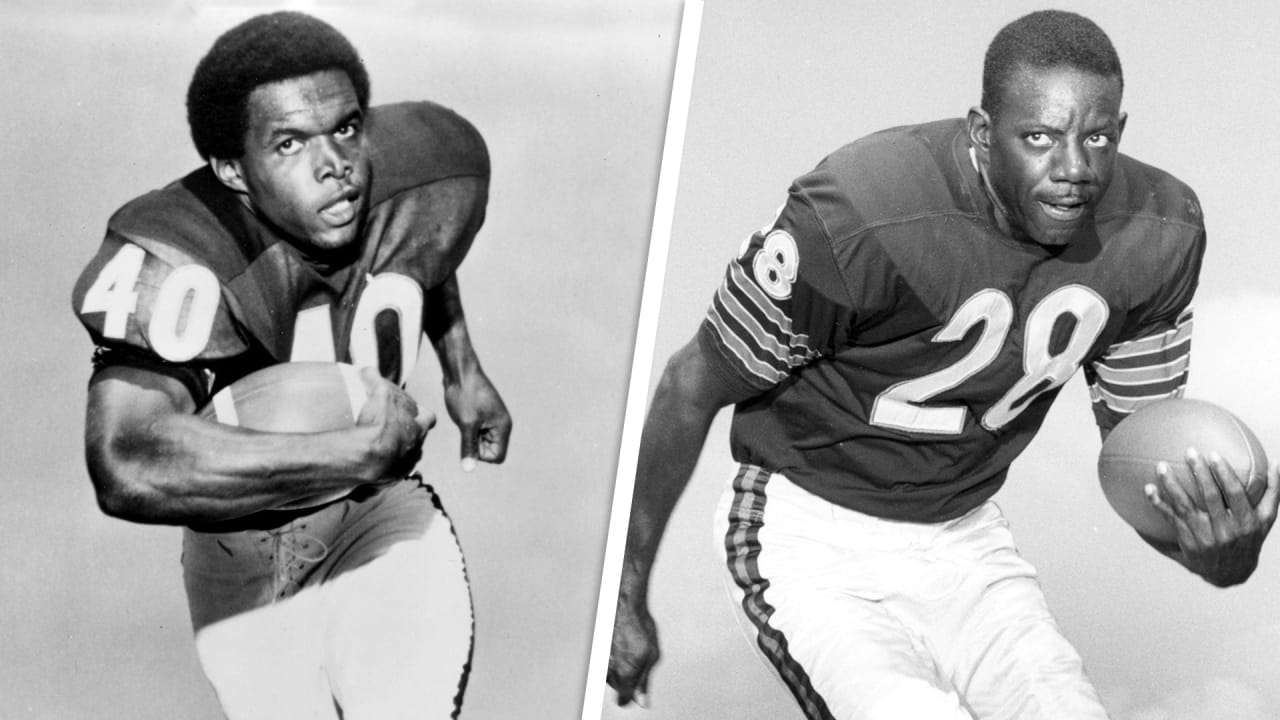 Sadly, Galimore passed away a few weeks after his visit to St. Augustine in a one-car accident at Bears training camp in Rensselaer, Ind. Teammate Bo Farrington also died in the crash.
Because of his activism during the Civil Rights Movement, Galimore was honored posthumously in 2007 with a Freedom Trail marker at his former home in St. Augustine. He is also featured in town on a mural painted by schoolchildren and has a community center named after him.
Sayers, meanwhile, was drafted by the Bears Nov. 28, 1964. He was still a student at the University of Kansas in March 1965 when he was among 110 demonstrators who were arrested for failing to leave Frank Strong Hall, the university's administration building.
The protestors were demanding an end to racial discrimination in fraternities, sororities and university-approved housing.
"They accept me as a football star, but not as a Negro," Sayers told the Associated Press at the time. "There is a definite problem on discrimination against Negroes here. I'm an athlete and so I have good housing, but my fraternity brothers and other Negroes do not have good housing."
Sayers and the other demonstrators posted $25 bonds and were suspended from school, though their suspensions were rescinded the next day.
Sayers, who passed away Sept. 23 at the age of 77, had an illustrious but injury-shortened career with the Bears. The "Kansas Comet" set 23 team records and seven NFL marks. He was a five-time first-team All-Pro selection who was voted to four Pro Bowls. His 22 touchdowns in 1965 remain a rookie record and he's still the top kickoff returner in NFL history with a 30.6-yard average.
Sayers was named to the NFL All-Decade Team for the 1960s and was selected to NFL 50th, 75th and 100th Anniversary All-Time Teams. His No. 40 jersey was retired by the Bears in 1994 and he was chosen as the fifth best player in Bears history in 2019 by writers Don Pierson and Dan Pompei in the Chicago Bears Centennial Scrapbook that features a list of the top 100 players in the team history.
In 1977, at the age of 34, Sayers became the youngest man ever inducted into the Pro Football Hall of Fame. His effective playing time of 68 games is also the shortest of any Hall of Famer.
https://www.chicagobears.com/news/sayers-galimore-doubled-as-civil-rights-activists