Forward Progress Remains Elusive for Vikings,…
2 min read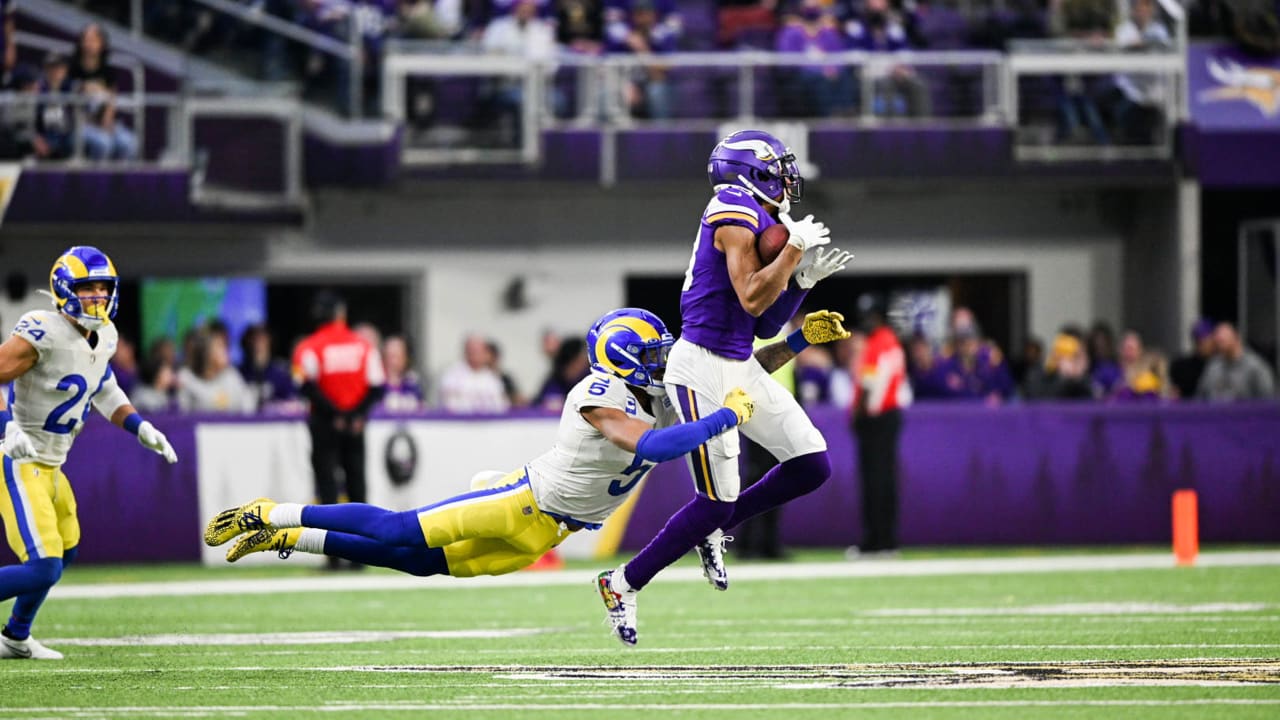 Q3, 14:05 remaining, First-and-10 at the Minnesota 38
Xavier Woods intercepted Matthew Stafford on the second play of the second half.
A fumble (recovered by Mattison followed on the next play), setting up a second-and-12. The Vikings overcame that to get a first-and-10 at the L.A. 49. Mattison was tackled for a loss of 2 on the next snap.
Consecutive incompletions followed to force a punt.
Barr intercepted Stafford two plays later to set up a 2-yard touchdown by Mattison that made it 13-10 with 11:01 left in the quarter.
The Vikings defense forced a quick punt but suffered a false start penalty on third-and-4.
Cousins scrambled for a gain of 8 when Minnesota needed 9 on third down.
Brandon Powell returned the ensuing punt 61 yards for a touchdown and a 20-10 lead with 7:06 to go.
Rather than settling into a flow early or rallying to seize control with a golden opportunity in the third quarter, the Vikings played the rest of the game on the Rams terms.
"We talked all week about controlling the game with our tempo and being able to run the football, and they ran the ball way better than we did today," Vikings Head Coach Mike Zimmer said. "We had some guys get out of their alignments and gaps and things like that, so it was difficult in the run game — we didn't do a good enough job there."
The Rams were 7-for-14 on third downs, including a run of 5-for-6 in the fourth quarter to finish the game.
Right before that stretch that included a touchdown pass on third-and-6 from the Minnesota 7, the Rams were ruled to have had their forward progress stopped at the very best moment for Los Angeles.
https://www.vikings.com/news/rams-offense-week-16-playoffs-kirk-cousins