Fourth annual Denver Day of Service one month away
2 min read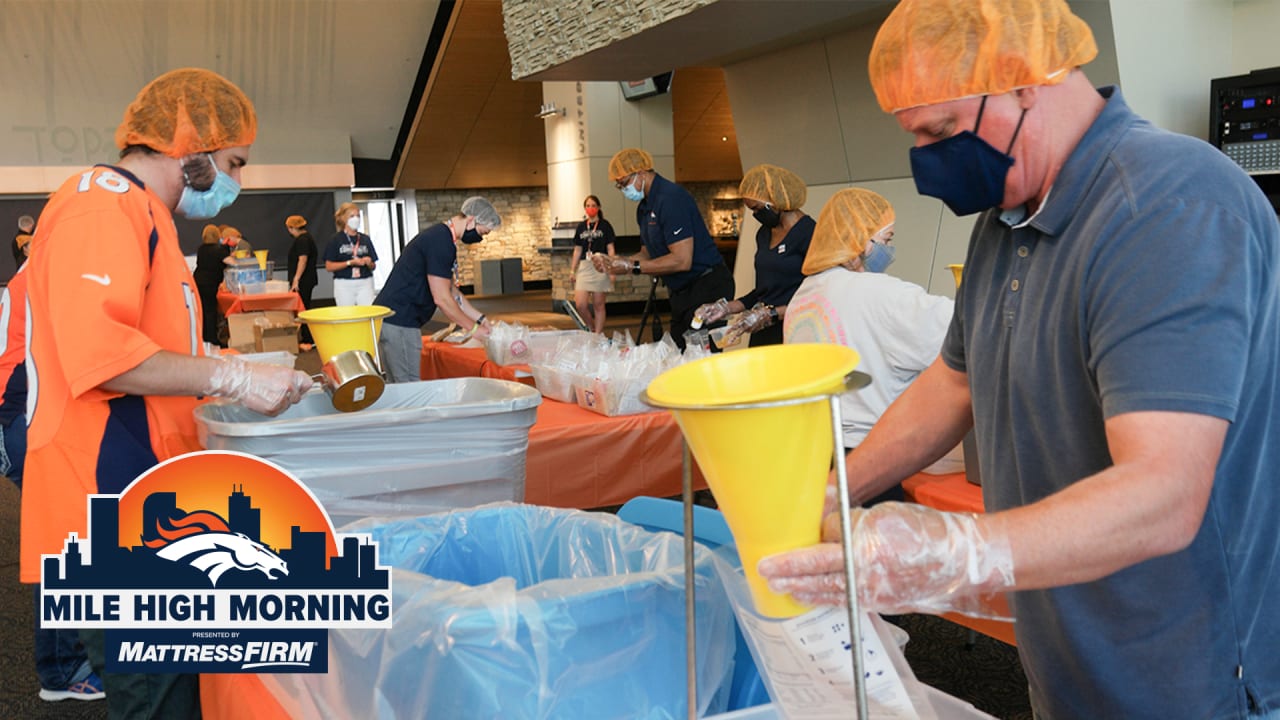 The Lead
In a month, Broncos fans can take part in the organization's goal of leaving a lasting impact in the community. On June 3, 2022, the team and Mile High United Way will host the fourth annual Denver Day of Service, inviting fans to volunteer like in past years.
In each of the past two years, about 250 residents volunteered 500 hours via in-person and remote opportunities, and at the inaugural Denver Day of Service, more than 500 volunteers took part and contributed nearly 1,500 hours of community work.
"Over the past few years, Denver and its residents have shown a resiliency and commitment to each other and Denver Day of Service is an opportunity to celebrate that together," Broncos V.P. of Community Development Allie Engelken says. "We're proud to be partnering with Mile High United Way and so many great community organizations again this year."
In 2022, the following 23 organizations will host volunteering opportunities for a total of 35 projects; fans can find more information and sign-up info here. Participants should wear comfortable clothing and closed-toed shoes — and they're encouraged to wear Broncos gear.
A Precious Child
Center for Work Education and Employment
Children's Hospital CO
Clothes to Kids of Denver
Denver Children's Advocacy Center
Denver Inner City Parish
Denver Rescue Mission
Denver Urban Gardens
Family Tree
Food Bank of the Rockies
Freedom Service Dogs of America
Friends of the Haven/The Baby Haven
Metro Caring
Mile High Behavioral Healthcare/Comitis Crisis Center
Rise Against Suicide
Sun Valley Kitchen and Community Center
The Gathering Place
U.S. Hunger
UCHealth
Vitalant
Volunteers of America
Warren Village
Zuma's Rescue Ranch
https://www.denverbroncos.com/news/mile-high-morning-fourth-annual-denver-day-of-service-one-month-away