Game Preview: Vikings at Cowboys
2 min read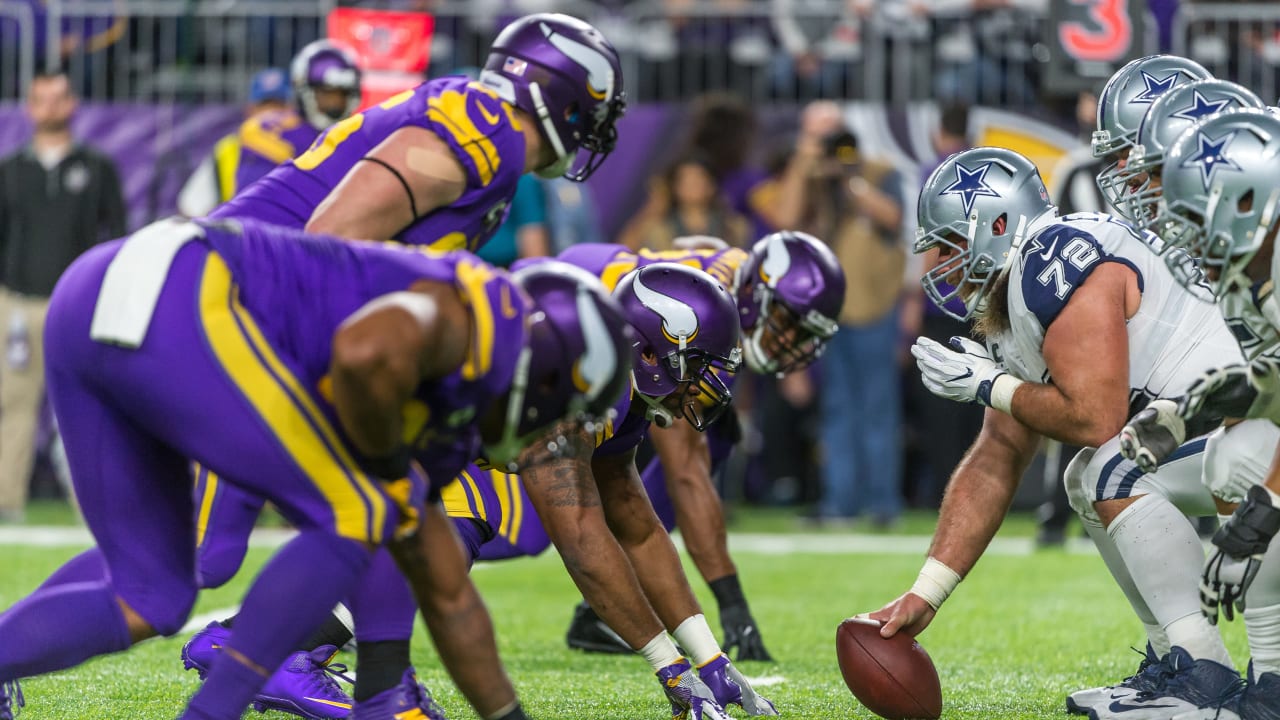 VIKINGS TOP PERFORMERS VS. COWBOYS
Kirk Cousins (with Washington): 7 games (7 starts), 176-of-257 passing, 1,919 yards, 12 passing TDs, 5 INT, 97.7 passer rating
Kyle Rudolph: 2 games (2 starts), 8 receptions, 80 yards, TD
Everson Griffen: 2 games (1 start), 10 tackles (league stats), 1.0 sack, FF, FR
Danielle Hunter: 1 game (1 start), 6 tackles (league stats), 2.0 sacks
Linval Joseph: 7 games (seven starts), 20 tackles (league stats), 4.0 sacks, 1 FF
VIKINGS BIG DAYS VS. COWBOYS
Kirk Cousins (with Washington): 41-of-53 passing for 449 yards with 3 TD (120.7 passer rating) at Dallas on Thanksgiving Day in 2016
Linval Joseph (with New York Giants): 2.0 sacks on Oct. 28, 2012
Danielle Hunter: 2.0 sacks on Dec. 1, 2016
Everson Griffen: 8 tackles (league stats), FF, FR on Dec. 1, 2016
VIKINGS-COWBOYS SERIES NOTES
1. This will be 31st all-time meeting in the regular season or postseason between the franchises that played their first seasons in 1960 (Dallas) and 1961 (Minnesota). The Vikings are 11-12 in the regular season and 3-4 in postseason games against the Cowboys. The franchises also met for the first preseason game in Vikings history (Aug. 5, 1961, at Sioux Falls, South Dakota).
2. Dallas has won the past two meetings in the series by a combined six points.
3. The Cowboys are wearing navy jerseys instead of the white that they normally wear in home games, so this will be the first time for the Vikings to wear white in a game in Dallas since 1961, a contest played at the Cotton Bowl.
Longest Vikings winning streak in series: 5 games (Nov. 26, 1998 through Sept. 12, 2004)
Longest Vikings losing streak in series: 4 games (Sept. 24, 1961 through Oct. 18, 1970)
https://www.vikings.com/news/game-preview-vikings-at-cowboys-2019