Game Preview: Vikings vs. Redskins
1 min read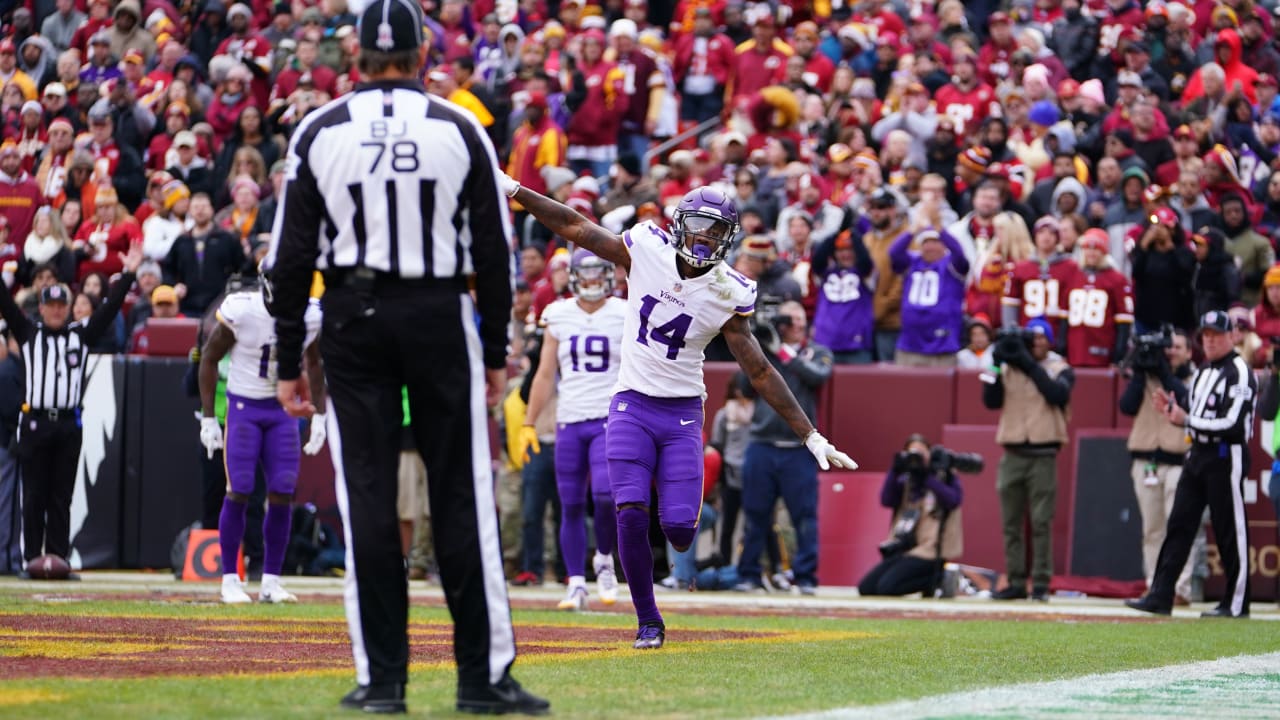 VIKINGS TOP PERFORMERS VS. REDSKINS
Stefon Diggs: 2 games (2 starts), 17 receptions, 242 yards, TD
Kyle Rudolph: 4 games (4 starts), 18 receptions, 185 yards, 3 TDs
Adam Thielen: 3 games (1 start), 11 receptions, 187 yards, 2 TDs; 1 rush, 11 yards
Anthony Barr: 3 games (3 starts), 13 tackles (league stats), 1.0 sack, 2 PBU
Danielle Hunter: 2 games (1 starts), 7 tackles (league stats), 2.0 sacks
VIKINGS BIG DAYS VS. REDSKINS
Stefon Diggs: tied career-high with 13 receptions and totaled 164 yards at Washington on Nov. 13, 2016
Adam Thielen: 166 yards and a touchdown on eight receptions at Washington on Nov. 12, 2017
Mackensie Alexander: recorded first career interception on Nov. 12, 2017
VIKINGS-REDSKINS SERIES NOTES
1. This is the eighth meeting in 10 seasons between the teams. Minnesota is 5-2 in the previous seven contests.
2. The Vikings and Redskins have played two other times on Thursday Night Football (Nov. 29, 1984 and Nov. 7, 2013). Washington won the first 31-17, and Minnesota claimed the 2013 game by a score of 34-27.
3. Steve Jordan set a single-game, career high with 179 yards against Washington in 1986.
Longest Vikings winning streak in series: 2 games (five times; most recent was Nov. 7, 2013 through Nov. 2, 2014)
Longest Vikings losing streak in series: 7 games (Jan. 15, 1983 through Jan. 2, 1993)
https://www.vikings.com/news/game-preview-vikings-vs-redskins-2019