Get a look at the current fantasy outlook for the…
2 min read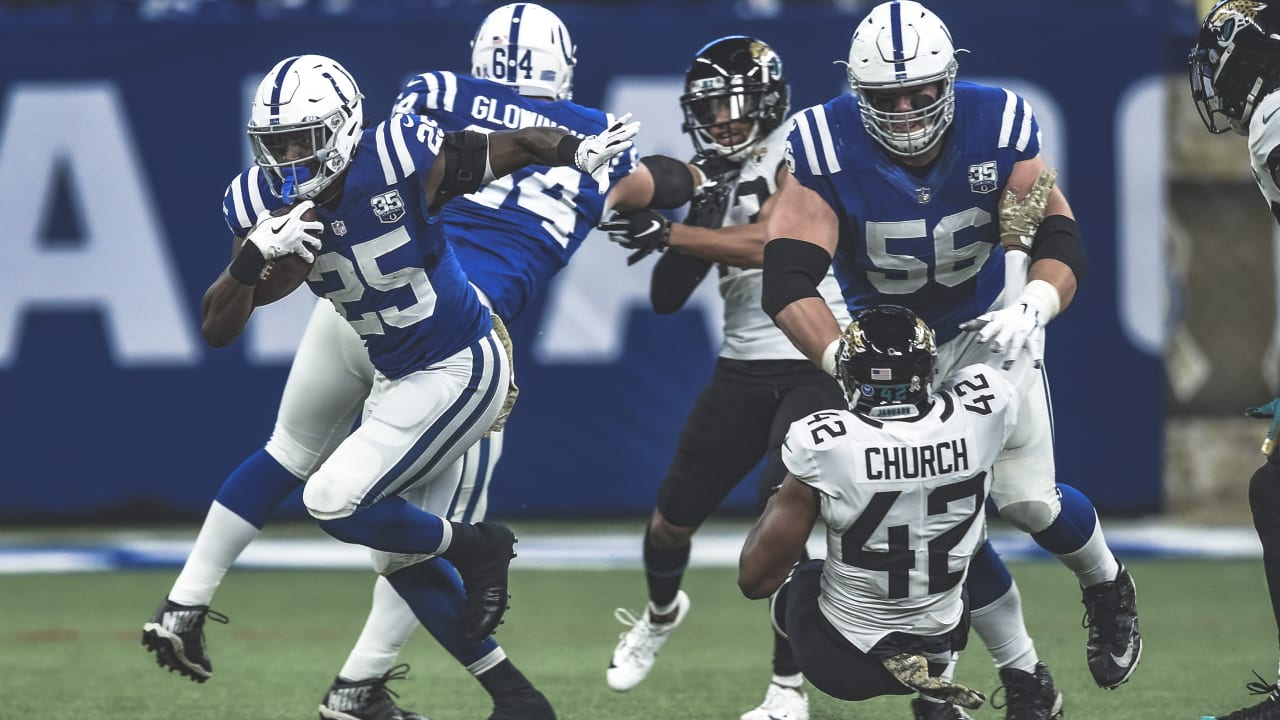 WR T.Y. Hilton/Zach Pascal
Last game: Hilton (Week 8) — 2 receptions (6 targets), 54 yards (27.0 avg.) — 6.4 FP | Pascal — 2 receptions (7 targets), 26 yards (13.0 avg.), 1 total TD — 3.6 FP
Last three games avg.: Hilton (Weeks 5-8 [with bye]) — 4.0 receptions (7.0 targets), 55.0 yards (13.8 avg.), 1 total TD — 9.5 FP | Pascal — 2.7 receptions (5.0 targets), 36.0 yards (13.5 avg.), 1 total TD — 6.9 FP
FantasyPros Week 11 Position Rank: Pascal WR37/Hilton N/A
Jaguars vs. WRs: 13th (21.4 FPPG)
*Hilton has some missed some practice time this week with a calf injury. Monitor his status throughout the week.
You can never count Hilton out of action until head coach Frank Reich says so, but he's yet to practice in the last two weeks, so we'll move forward in this section as if he remains out. As far as Pascal goes, he's shown that he can be productive whether Hilton is in or out of the lineup, and he's performed well with both Brissett and Brian Hoyer at quarterback. Pascal has had a few solid outings this season, catching 4-of-7 targets for 72 yards (18.0 avg.) in Week 4, 6-of-7 targets for 106 yards (17.7 avg.) and a pair of touchdowns in Week 7, and 5-of-6 targets for 76 yards (15.2 avg.) and a touchdown two weeks ago against the Pittsburgh Steelers. If Hilton remains out, then Pascal resumes WR1 duties and is a playable flex option in fantasy.
As mentioned, the Jaguars' pass defense hasn't been the dominant unit we're used to seeing. So far, they've allowed some big performance, including Sammy Watkins' nine catches for 198 yards and three touchdowns, Adam Humphries' six catches for 93 yards, Courtland Sutton's six catches for 62 yards and two touchdowns, Emmanuel Sanders' five catches for 104 yards, D.J. Moore's six catches for 91 yards, Michael Thomas' eight catches for 89 yards, and Alex Erickson's eight catches for 137 yards. The Jaguars have been stingy at allowing receivers to score, though, as only three receivers have reached the end zone on them.
https://www.colts.com/news/jacksonville-jaguars-fantasy-preview-2019-week-11