Greg Joseph Drills Two Winning Field Goals from…
1 min read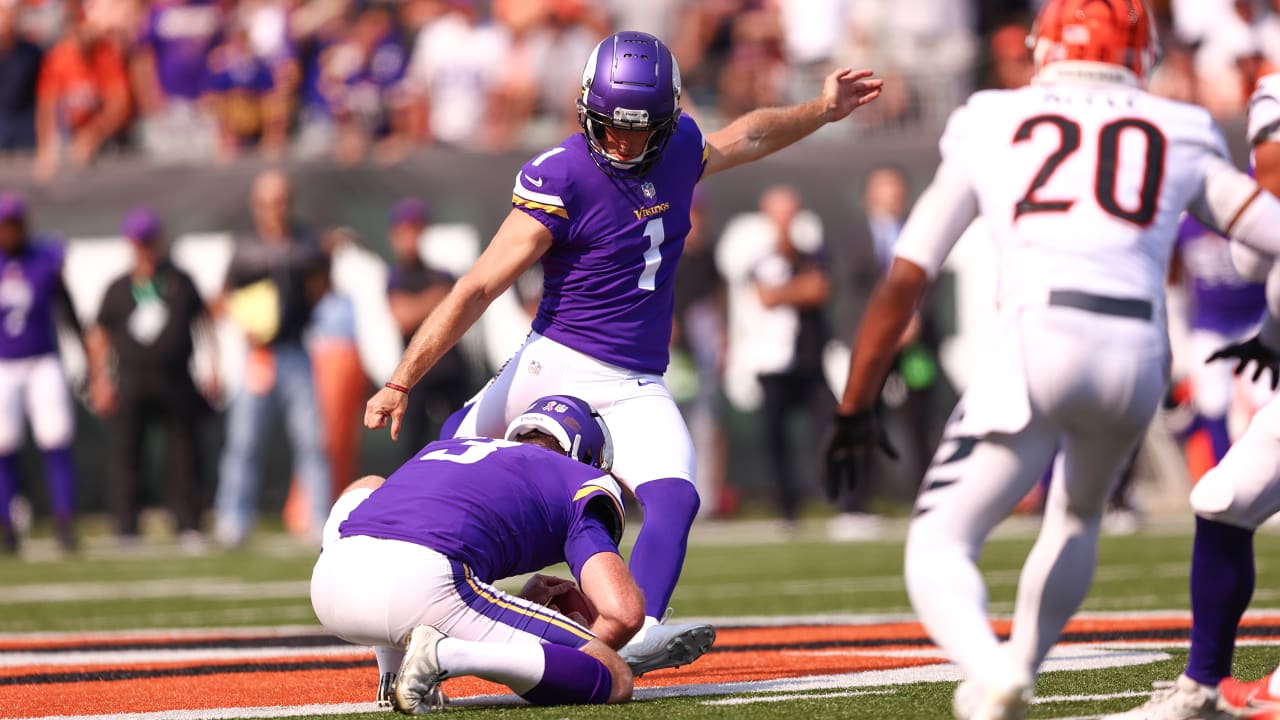 Both kicks were attempted with five seconds remaining and capped drives that began at the offense's 35-yard line with 55 seconds left in the fourth quarter.
After opening with a pass to Adam Thielen that was broken up by Chandon Sullivan, Kirk Cousins completed consecutive passes to K.J. Osborn for gains of 10 and 11 yards. Cousins then scrambled for a gain of 6, with officials ruling the QB made it out of bounds with 18 seconds remaining, although it appeared Eric Kendricks could have tackled Cousins in bounds.
Cousins then completed a 4-yard pass to Zach Davidson with 11 seconds remaining. He fired a deep attempt to Davidson, but Cam Dantzler had it covered on the following play. Joseph then split the uprights.
Sean Mannion worked with the second-team offense in the situational drill. He opened with completions to Ty Chandler, Trishton Jackson and Ben Ellefson to move the ball to the defense's 49-yard line.
https://www.vikings.com/news/greg-joseph-two-winning-field-goals-from-50-plus